Inside Gottex Swimwear
Gottex is quite possibly the world's very best and most skilled designer of swimwear and, of course, the best-selling swimwear brand of UK Swimwear. Its swimwear and beachwear designs have been consistently praised and respected by its fans and rival designers for decades and the quality of their materials and fabrics lasts just as long. Top models, celebrities and, even, members of the Royalty, have been spotted wearing Gottex swimwear in the past. Everyone who has ever tried Gottex, has loved it. Why do you think this is?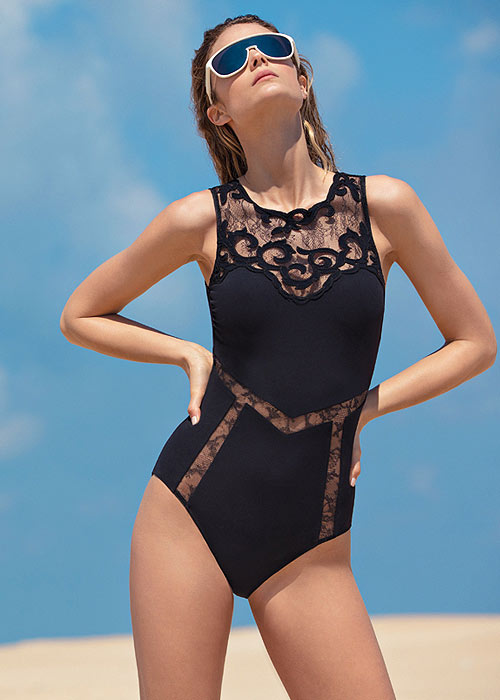 Gottex Swimwear designs are simply incredible
What makes Gottex so incredible at what they do and how did they start their journey to the world's most incredible swimwear designer? We asked Andrew Barnes from Alba Associates, Gottex's official agency and distributor here in the UK. Alba has been working closely with Gottex for many years and has lent its business experience to growing the Gottex name. The agents are intimately tied into the design process too, offering feedback on what retailers loved about each Gottex collection so that they can give us more of what we love!
Andrew is a very talented agent who knows what makes good swimwear really good. Here's what he told us about Gottex and their ethos. Gottex always go for one characteristic in their designs, simplicity. Most of their designs are elegant and simple without crowding the swimsuit with unnecessary embellishments.
Why is that, exactly? Simple designs are versatile and timeless. If you have a simple swimsuit, you can combine it with an equally simple pareo or a densely patterned one. If you have a swimsuit that's too full of detail, it's not so easy to pair with other patterned accessories.
The superb quality of Gottex Swimwear
Surface pattern design is where Gottex excels at style, but what about the swimwear construction? Looking good doesn't necessarily make something last, so how is it that a Gottex swimsuit lasts years longer than any other?
It's all in the fabric. Gottex test a huge range of fibres and never switch to anything new without thoroughly testing the samples first. No matter how expensive or rare a fabric is, Gottex will only use it if it makes the swimsuit more luxurious and durable.
It is this steadfast dedication to quality that has pushed their reputation forward for so many years.
The best photography of swimwear with the best models
One more thing that Alba Associates reports has been well received by retailers is their photography. Per number of designs,
Gottex
puts more of their budget into photography and produces a larger number of photographs of their range each season than anyone else. They may have 50 shots for just 10 swimsuits. Gottex is aware that the internet is becoming a huge marketplace and that people are using it to shop for everything. They produce a large portfolio of photography in order to show all the best parts of their swimwear collection and so you can see each design from different angles and in various colours, something that internet retailers have rarely been able to feature in the past. Indeed, many current top models walked the catwalk in Gottex swimsuits in the past, from Irina Shayk to Naomi Campbell. More recently, Kate Bock has been the face of Gottex's anniversary collection.
Founded in Tel Aviv in 1957, Gottex has decades of experience behind it and for the whole time has sat on the Mediterranean coast, a place of inspiration and insight for one of the world's most dedicated clothing designers.
See the
Gottex swimwear collection
.