Bikini Or Swimwsuit This Summer
If you are planning on a trip this summer, one of the first big questions is Bikini or Swimsuit, then you can think about what style to go for. There are as many different types of swimwear for you to choose from as you can name. There is plenty you need to think about when it comes to your beach outfits. Whether to go for floral or block colours. Or to wear an underwired cup or more natural cups.
But there is one big question you have to get right, bikini or swimsuit. Getting this option right is the most important choice for your holiday clothing. Of course, there are plenty of women who have an allegiance to one or the other. Many women would never dream of wearing one or the other. Some women are bikini lovers, others are swimwear devotees. But if you are not one of these, you might be wondering what to go for. There are a few advantages over both that you might want to consider.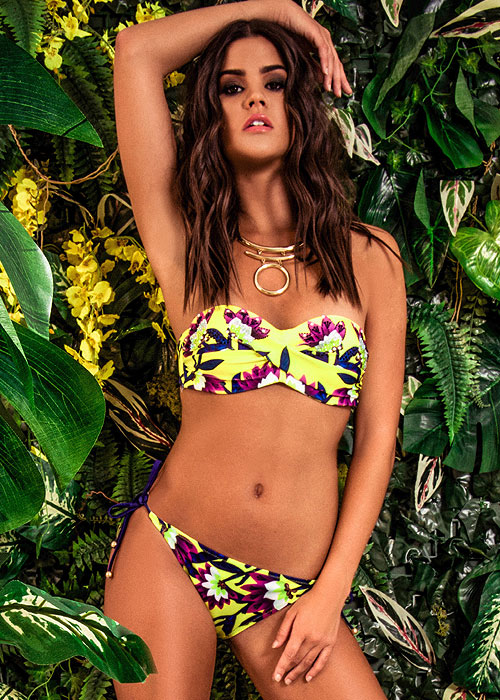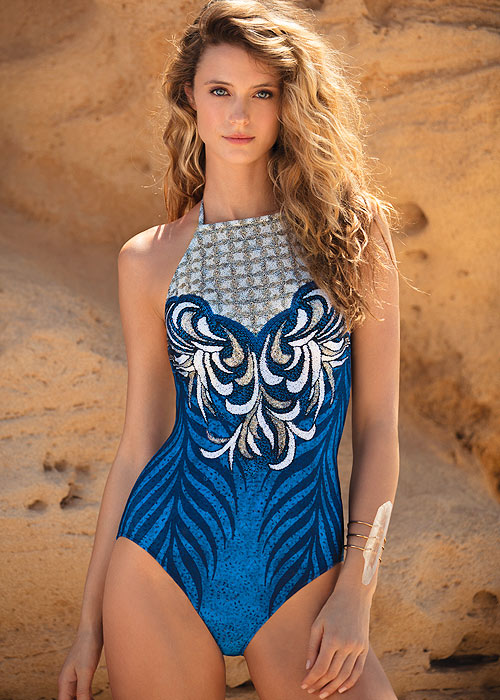 Bikinis are a great if you want a tan
Bikinis
are a great option for two big reasons. If you want a tan or want to show off more of your amazing body, there is nothing else you should go for other than a bikini. You cannot rival them for keeping your skin uncovered and getting all the sunshine. Of course, you should always use sun screen and stay safe. If you do need to cover up, you've always got the kaftan or pareo handy too. Bikinis are superb and versatile that way. The downside is that bikinis take a bit more confidence to wear. A lot of women who don't have the figure they want shy away from bikinis. They shouldn't have to though. Some curvier women look great in a bikini, and some designers even design items with that in mind. But all the same, it is down to your own confidence in the item.
Swimsuits are a more modest type of swimwear
Swimsuits
are great for keeping this kind of modesty, but they have another advantage or two. The ability to add compression or support is a great one. Shapewear is one of the most popular categories of swimwear. It is also a growing category that sees more people looking into buying some each season. And what's more, shapewear is for women of all sizes. If you are curvy, you might want it to drop a dress size in seconds, but many slimmer women like it as it also tones up your body. This makes the hard work of the gym pay off even more.
A big downside though is the comfort. Of course, tanning is also an issue as you can imagine. But the bigger issue is heat and feeling stifled. Don't let us put you off, a swimsuit is not a prison. Many designs are well thought out and are comfy and cooling. They used advanced materials to do this. But that isn't always the case. Even with the advanced and technological materials, it's either material coverage or material-free. So no matter the quality of your swimsuit, always be aware that you will feel a little more free in a bikini.
What are the most enduring images of the ideal holiday? Sandy white beaches, azure blue water, and a worry-free afternoon of sunbathing in a bikini. All these images make us want to go to the beach right now, no matter where we are and relax for a few hours. So it's important that you go get the right bikini for you. Not only should it suit your style, but you should get one that is comfy and creative too. There are plenty of bikinis out there in solid colours, then there are the ones made with simple and classic floral patterns, both can be very beautiful and have a timelessness about them.
How Can I Make A Statement On The Beach?
You should aim to have at least one real statement piece in your beach wardrobe. The bikini is the perfect garment to achieve this. A kaftan is such a big canvas to work with, and beach bags and other accessories are often under a sunbed or tucked away. These items should tie in with your overall look but your actual bikini is the perfect opportunity to make a statement. So now, the present, is the best chance to get a great one.
What Should I Look For In A Good Bikini?
Beautiful patterns, vibrant colours and a sense of eternal style, right? Well yes, these are often the ways that designers capture our imaginations and turn our gazes but it is more than that. Often, something that has no vibrant colours can be every bit as striking as a painter's palette of a bikini. A black and white design is completely free of colour, yet it leaps out at you and grabs your attention. Patterns can be a good choice, but often complex patterns are fussy, not eye-catching. Many good designers can do a fractal pattern or something abstract well but it takes great skill to make a busy pattern appear balanced.
Does Plain Always Have To Mean Boring?
Often, something plain and elegant is best but isn't that rather conventional? Well, it doesn't have to be. The thing to consider here is that all your bikinis should have one thing in common; innovation. It can be a familiar design, so long as it has something innovative to offer; A classic geometric pattern with a glitch effect, a floral pattern created with watercolours rather than photorealism. Even a simple design in an unusual colour can make a statement by forgoing the azure blues for an ochre or vermilion. Whatever it is, make sure your bikini is unique in its own way. That way, you will never have to think about going to the extremes when it comes to colours or patterns. A subtle change can make a big difference in fashion. Bikinis or other beachwear items give you the opportunity to do exactly that. So pick something out that has something you have never seen before. If the design of a bikini takes you by surprise and you think it is beautiful, then it is likely a new trend in the world of bikinis.
Whatever you choose in the end
bikini or swimsuit
remember one thing. It is personal preference that counts. It is what you want to wear that counts, all else can go get lost! So choose something that is right for you. If you like a particular pattern but it's only available in the other type of swimwear, go for it.