All About Marta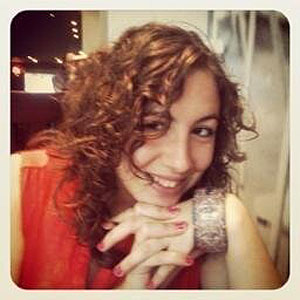 Marta
Hola!
I am Marta, Social Media Manager of UK Tights, UK Swimwear and UK Lingerie. Mine are the tweets and posts in Social Media and the blog. Every morning I read your lovely tweets and comments, reply them and share anything worth sharing, such as great content, fashion tips, celebrity buzz and, of course, all about our newest products and latest promotions.
I knew I wanted to work in Social Media early in my career. I did my degree in Journalism in Madrid, and I soon had an interest for blogging and social networking. Do you remember Messenger, My Space or Fotolog? I was user in all those! I loved spending time scrolling in blogs, reading and engaging with other people. Eventually, I realised I could get paid for doing what I loved the most, so I moved first to England and, then, to the North West to study Marketing and landed in this great company.
As you can expect, the best part of working here is getting to wear amazing tights, stunning bikinis and lovely lingerie, right as they are ready to buy on the website. I love fashion, but I spend most of my time planning where I'll travel next. When I'm not at work, I write in "Citizen Marta", my travel and lifestyle blog.
You can always reach us through Facebook, Twitter, Instagram, Pinterest, YouTube and LinkedIn. As you know, we are very active on social media and we're always happy to hear your feedback and offer our expert advice.
Part of my role involves reaching to bloggers and the press and help them out with fashion features and stories. So, if you are a blogger, fashion editor or fashion stylist, feel free to get in touch. We are always happy to meet new professionals and working with magazines, newspapers and blogs. We are always a tweet away!
Love
Marta xx