All About Dave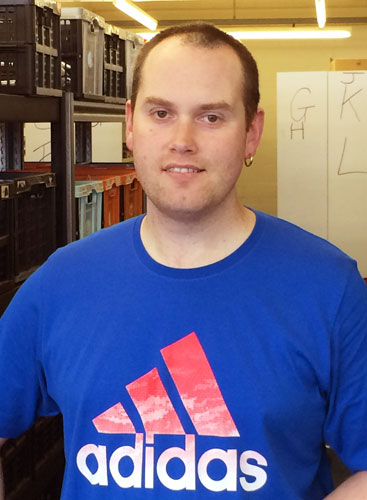 Dave
Hi i'm Dave and I'm the warehouse manager at UK Tights, UK Swimwear and UK Lingerie and along with my brilliant team we get all the stock booked in and your orders out in the fastest possible time. I have been here for 3 years now and still enjoy the daily challenge of running an increasingly busy warehouse. Our office staff recently moved next door into a new space which has allowed us to hold more stock and improve output.
I live locally with my fiance Kerry who also works along side me here as my right hand man so to say and is our warehouse supervisor. We have 4 children between us, our eldest is Kayley who also works here in the warehouse along with our nephew Leon who is the newest member of the team. Micheal is our second oldest and then Owen who is currently in the middle of his GCSE's then there is Paige who is my Playstation side-kick and my little munchkin/monkey. We love watching movies together and playing on my latest toy, PSVR.
I am a huge Star Wars fan and can't wait to see the latest installment in the franchise, I also love the super hero movies with Batman being my favourite. Me and Kerry enjoy popping out for a bite now and then and of course a few drinks on the weekend. I'm an F1 super fan and never miss a race much to Kerrys annoyance but all's fair in love and war as I have to endure the likes of X Factor and BGT!!!
Well that's all from me for now, thanks for reading and thanks for visiting our site x
Dave