Unveiling all the New SS19 Swimwear Collections
15 March 2019
At UK Swimwear, we are huge fans of spring. And summer, of course. While we love going away in summer and enjoying the sunshine and the beach days, spring bring us hope. It may still feel too cold to think of swimwear here, in the United Kingdom, but spring is a great time to fly away, looking for sunny beaches. Whether you are going on a spring break to Florida or the Caribbean, or somewhere nice in the Mediterranean area, you need to spare a few minutes with this. You cannot miss our Spring Summer 2019 Swimwear beauties.
We have put together a list of all our new arrivals. The latest of the latest. The very best, for you to keep updated with the new fashion trends and collections. Grab a drink, sit down and relax while you read about all our new swimwear collections, ready to buy at UK Swimwear.
Check out Felina Swimwear's first ever collection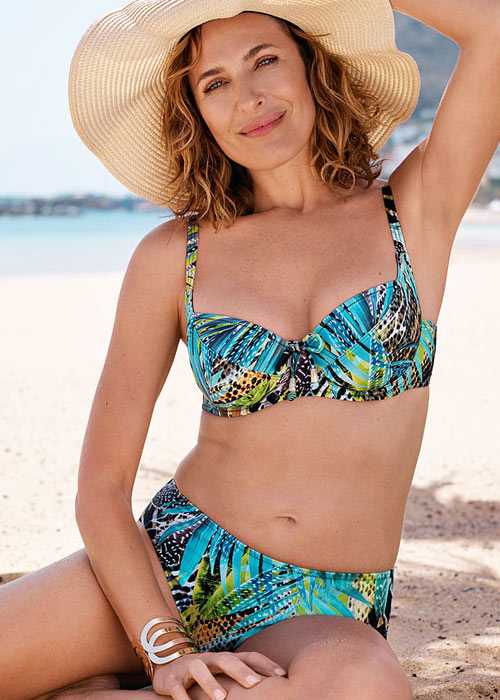 Have you heard of Felina bras and briefs? Felina is the absolute best-selling DD+ brand at our sister site UK Lingerie. When we heard that Felina was releasing its first ever swimwear collection, we knew we had to have it! We are one of the few retailers of Felina swimwear in the United Kingdom. Sizes range from 34-42 D-G cup sizes and UK12-20 dress sizes, with mix and match bikini options. Ideal for the busty ladies!
Gottex SS19 Cruise collection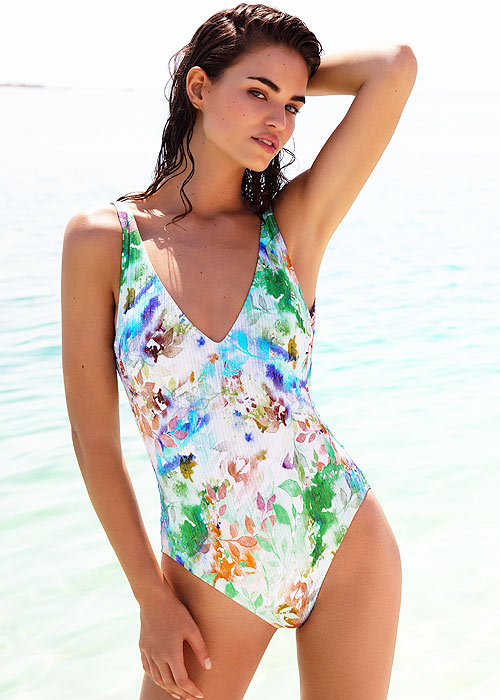 Year after year, Gottex Cruise collection takes us to a magic world. If you are looking for amazing prints, high-end cuts and superb quality, you need to try out Gottex. We can guarantee you this: every print in Gottex SS19 swimwear collection looks even better in person than in picture. What else can we tell you about our best-selling swimwear brand's 20019 styles that you cannot read in this post?
Moontide SS19 styles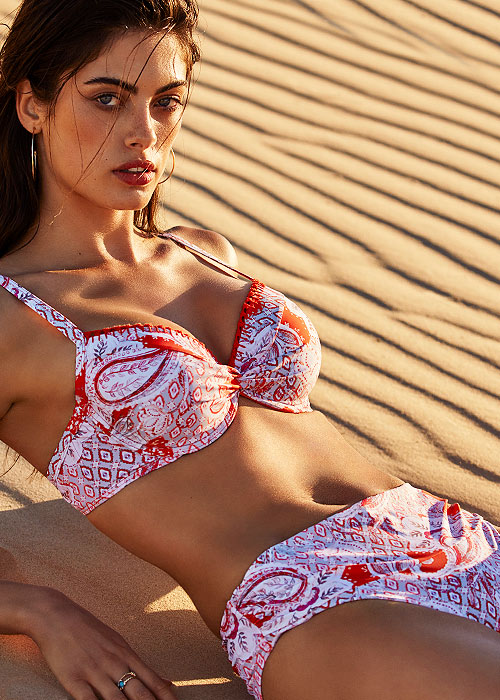 No other Moontide collection ever has been as stunning as this one. Starting with the Babylon print in this picture, which is an absolute beauty. There's a really cute yellow bikini, a white swimsuit with lovely floral prints, some gorgeous triangle bikinis, etc. However, the most curious style for the season is this reversible halter neck bikini. So cool!
PrimaDonna's DD+ Bikinis
PrimaDonna is, along with Felina, an amazing brand for DD+ lingerie and swimwear. We have stocked PrimaDonna swimwear for two years and it's been a total success. What's not to love in an amazingly good fitting bikini bra, with a matching bikini bottom? Designs are elegant and sophisticated, but nothing classic or boring. Check out the new PrimaDonna bikinis here.
Roidal 2019 Amazing swimwear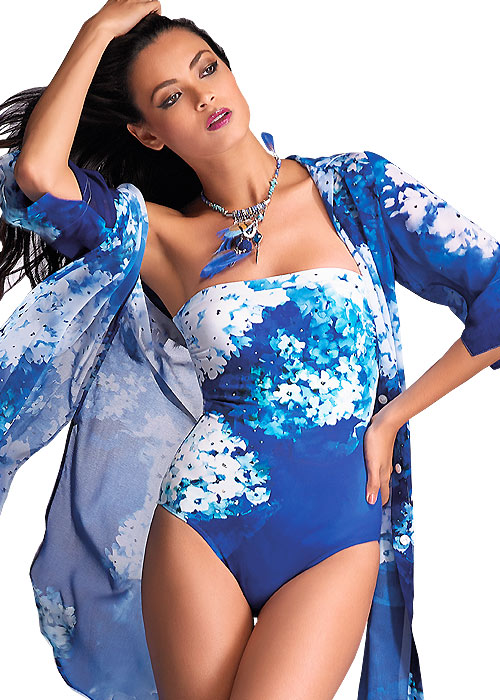 When we saw Roidal's SS19 swimwear collection, we wanted to get everything they do. We had to choose the very best of their collection, which includes some pretty amazing prints, like the Blue Flower print in the swimsuit above. If you aren't a fan of floral prints, don't worry. There's so much more to choose from! Bright multicoloured ombre prints, sailing-inspired prints, animal prints, geometric… or plain swimwear with a superb design, for those who don't fancy wearing prints. Check out our Roidal swimwear page to get yourself amased.
Tessy is back to UK Swimwear!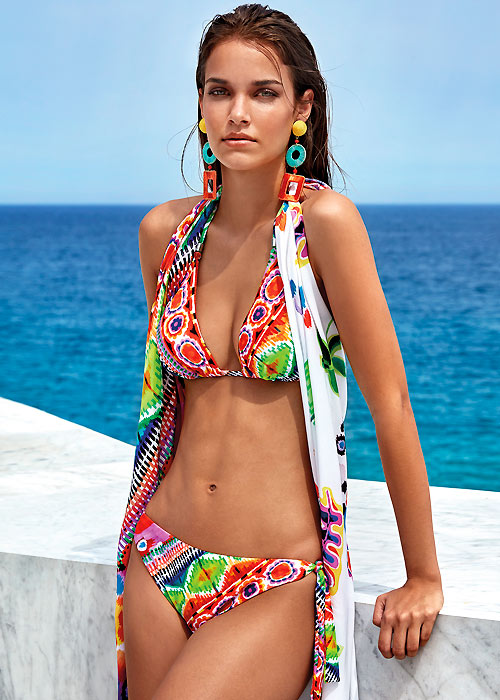 And, with Roidal, Tessy -Roidal's youngest brand- is back with some exciting swimwear styles. How colourful is this Tessy triangle bikini, right? We stock a combination of boho-inspired young styles and more classic timeless swimsuits and bikinis, to please everyone's tastes. Don't wait more and check out our Tessy swimwear section here.
Watercult has some amazing bikinis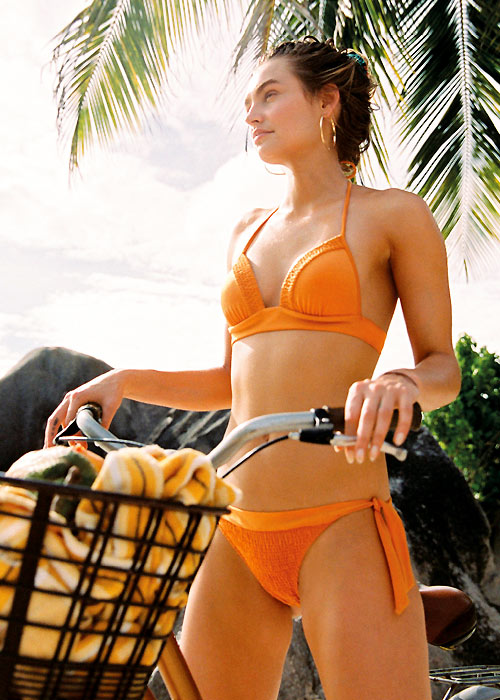 Watercult is a designer swimwear brand who cares for a sophisticated and chic look but aims at the younger public. To the Millenials, who understand that Adulthood is too hard not to treat yourself with a lovely Watercult bikini! Watercult's boho-inspired beachwear is ideal to chill out with a cocktail in hand.
Other SS19 swimwear brands with new collections
These above are our main SS19 swimwear collections, but we also have new items here and there of some of our favourite swimwear brands. Some of the names with new styles are Amoressa, Aubade, Miraclesuit, Pia Rossini, Maryan Mehlhorn or Sunflair, among others.
We'll keep adding names to this list, but, you can keep track of what's new at UK Swimwear checking out our new swimwear section or, even easier, subscribe to the best swimwear newsletter of the world to receive all the latest news of UK Swimwear.
You May Also Like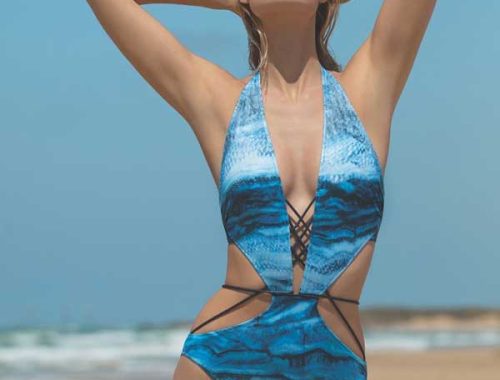 9 August 2017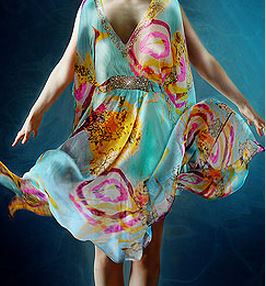 23 October 2014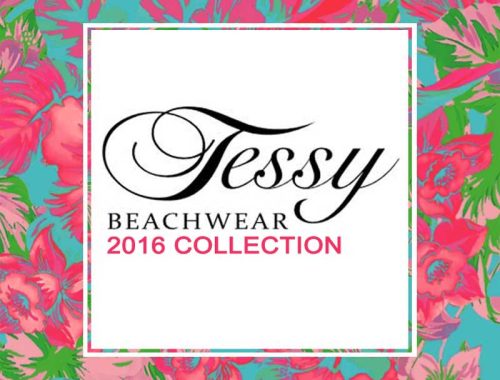 23 February 2016