Can you feel body-confident in a swimsuit?
4 April 2019
There can be great pleasure in purchasing new swimwear. We get all excited about our holiday or trip abroad and want to look fabulous in our swimwear. However, there can also be great anxiety when we are trying to choose swimwear that flatters our less than perfect figure. Many women struggle to feel body-confident in a swimsuit, as they feel the pressure to look perfect in swimwear. Guess what? You are perfect exactly as you are!
While self-love pays a vital part in how you see yourself, there are a few style tips you can learn to help you realise how amazing you look in a swimsuit. We have put together a list of the most flattering swimsuits to boost your confidence and make you feel happy and secure whilst you are away on holiday.
Most flattering swimsuits to boost body-confidence
Tummy control swimsuits:
This is the perfect solution if you have tummy issues. For instance, when a woman has children it can often affect her tummy muscles. Unless you're a real gym bunny and work hard on your abs, it's not going to be easy to get your tummy back to what it was before the babies came. This doesn't have anything to do with your size; women who dress size 10 or size 20 often share body-image issues after they become parents.
A good tummy control swimsuit can save the day. Take a look at these tummy control swimsuits we sell and you're bound to find one or two items here that you like. Our two main brands for tummy-control swimsuits are Miraclesuit swimwear and Amoressa.
Not every brand offers the same level of control. Some swimsuits only smooth your curves, while others are more firm and flatten your belly area, as well. If you aren't sure about what level of suppor is best for you, you can find out more about shaping swimsuits in our tummy control swimwear guide.
High back swimsuits:
Sometimes its more difficult to hide our curves in a swimsuit, especially if we have more around our back than we'd like to display. We find high back swimsuits the best for this type of figure. Instead of having flesh hanging over the lower cut suits, these high back swimsuits can give you a smoother and more flattering line to the back of our bodies.
Look for swimsuits with adjustable straps, too. They work well when getting your suit to fit perfectly. Some removable straps are also adjustable, so you can even cross them in the back if you want the extra support of racerback styles.
Monokinis and cut-out swimsuits:
If you're slender with an athletic figure, then you might like to try the monokini look, commonly called cut-out swimsuit. This is where you have a swimsuit that covers your bust then goes in at the middle with a much smaller section of fabric then out again to cover your bottom.
The cut-out swimsuit has an hourglass effect, so it's a great swimwear style for rectangle body shapes. They look fabulous and we've got lots to chose from. Cut-out swimsuits are a hot trend these days!
Swimsuits with padded cups:
Padded swimwear can be a must for some women. Not only for women with small breasts. Women with a bust that might need a bit of lift here and there can also benefit from swimsuits with padded cups. They can help to shape the breast as well as lift and enlarge.
Underwired swimsuits are also an ideal choice for bust-uplifting. Padded cups often come with under-wiring, but some swimwear designers, such as Maryan Mehlhorn, have developed a built-in bust shell for support. This original system lifts your bust without the need of an underwire.
You have the power to look body-confident in a swimsuit!
Whichever swimsuit you choose, remember it has to fit and feel comfortable on you. Don't forget that, when you are on holiday, most people are more focused on themselves than people around them. So, at the end of the day, make sure you choose a swimsuit that you like. The one swimsuit that makes you feel good and makes you feel happy to wear. The power to look body-confident in a swimsuit is yours!
Also, think about buying a matching wrap or kaftan to go with your swimwear. This can make a lot of difference to your swimwear wardrobe and to you, as you'll be able to slip this on when going for lunch or just a walk along the beach. Either way, enjoy your purchase and enjoy wearing your beautiful new swimwear with confidence.
You May Also Like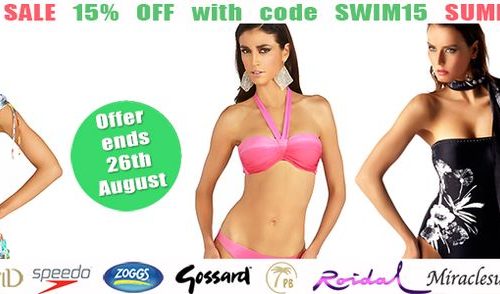 19 August 2014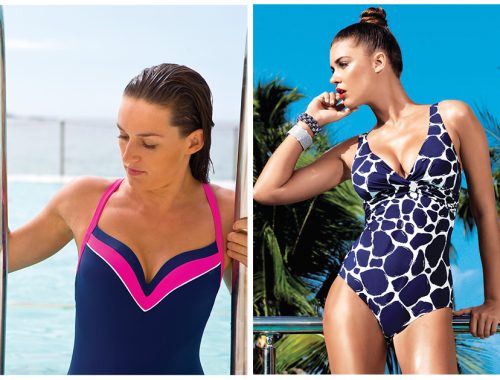 17 September 2015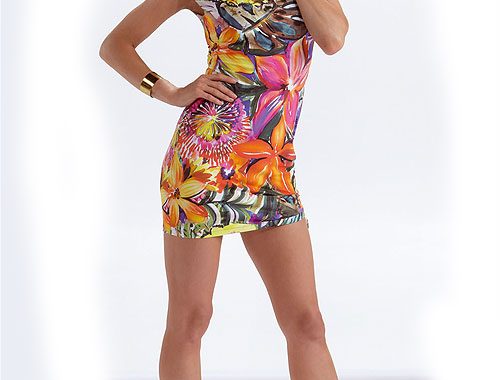 22 March 2013