The Longer Length Swimsuits Tall Ladies Swear By
29 November 2018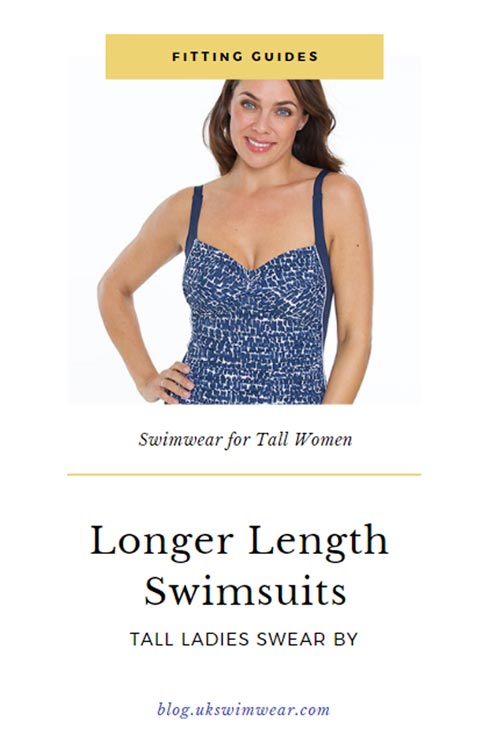 Tall ladies, especially women over 6 feet, have always struggled to find swimwear that feels comfortable enough for their long torso. Many tall ladies had to choose between wearing a larger size of swimwear to fit their long torso or other options, such as a wearing a tankini or a bikini, instead. With swimsuits becoming more and more popular, even tall girls struggled the find them.
How should longer length swimsuits fit?
We have been working trying to find tall swimwear long-enough in the torso, to be able to wear beautifully printed swimsuits no matter your height. Swimsuits for tall women don't have to be boring or plain.
When taller women are forced to wear too short swimsuits, they feel too stretched. Consequently, it often feels like your straps are pulling you down in the shoulders. It may also feel too constrictive in the leg area.
What about the cups?
When you are tall and you don't wear a proper tall swimsuit, you often find that underwired cups don't stay where they're supposed to be, but rather a couple of inches under your bust.
So, many tall ladies have no other option than buying non-wired swimsuits. That or buying a size bigger, which isn't always a valid option, as your larger swimsuit can still feel too big for you and, yet, too short.
If you are looking for good-fitting swimsuits for tall ladies, look no more! We are bringing you some amazing styles. Many of our customers at UK Swimwear have already tried them and have passed on the positive feedback.
Seaspray has the most flattering long length swimsuits for ladies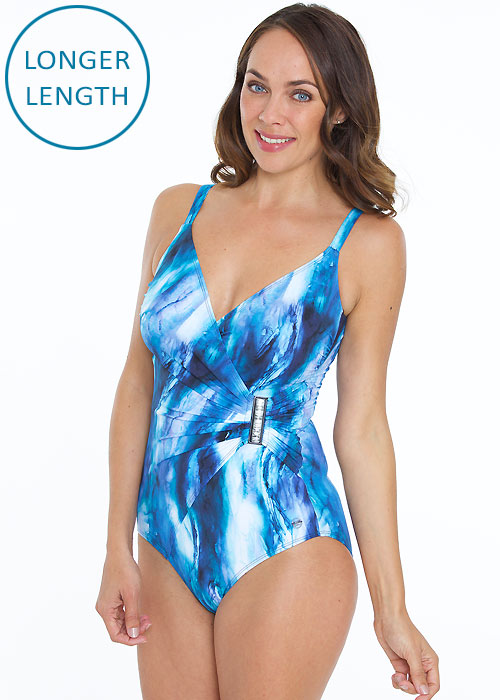 Seaspray is the only brand of luxury swimwear in the UK that has a specific tall range. We have only stocked it for a few months, but it seems clear that Seaspray's tall swimsuit range is a total success. Seaspray tall swimsuits are about 3 inches or 5cm longer than any other regular swimsuits they manufacture. Believe it or not, this little improvement makes a huge difference, providing greater comfort and an enhanced fitting.
What if I want to buy tall swimsuits for curvy women?
No problem. Seaspray tall swimsuits are available in a range of sizes, from as little as UK 10 to UK 24. Furthermore, all these longer torso styles have tummy control, which means that they smooth your waist and hips and draw your silhouette. According to the positive reviews our female customers have shared with us, you won't feel any discomfort while wearing Seaspray tummy-control swimsuits.
We, at UK Swimwear, aren't the only people who believe Seaspray is the best brand of swimwear for taller ladies. Actress Emma Thompson (1.73m / 5'8″ height) purchased a Seaspray swimsuit before heading away on holidays. Emma felt this Seaspray tall swimsuit was so good that she wrote a thank-you note to Seaspray. So sweet! Seaspray swimsuits are the favourites of some fashion magazines: Hello, Woman&Home, Now, Woman, The Sunday Times Style, Sunday Express, etc.
Other swimwear brands you can give a try if you are tall, besides Seaspray:
Maryan Mehlhorn and Watercult: Designed in Germany, they are slightly longer in the torso than other European brands.
Speedo: The best-known brand of swimming costumes also cares for the taller girls and ladies, with really stretchy styles.
Have you tried any other brand of longer length swimsuits you have loved in the past? Have you already given a try to Seaspray? Leave a comment with your thoughts.
PIN ME FOR LATER
You May Also Like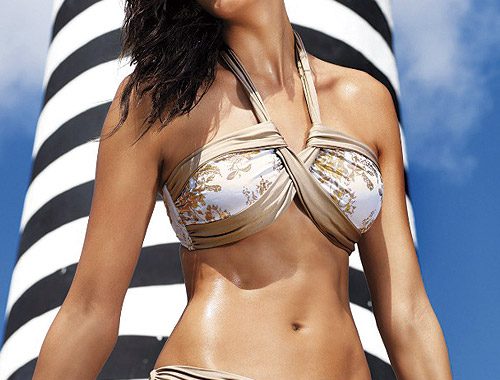 8 July 2015