What Clothes Should You Wear On A Winter Cruise?
14 November 2018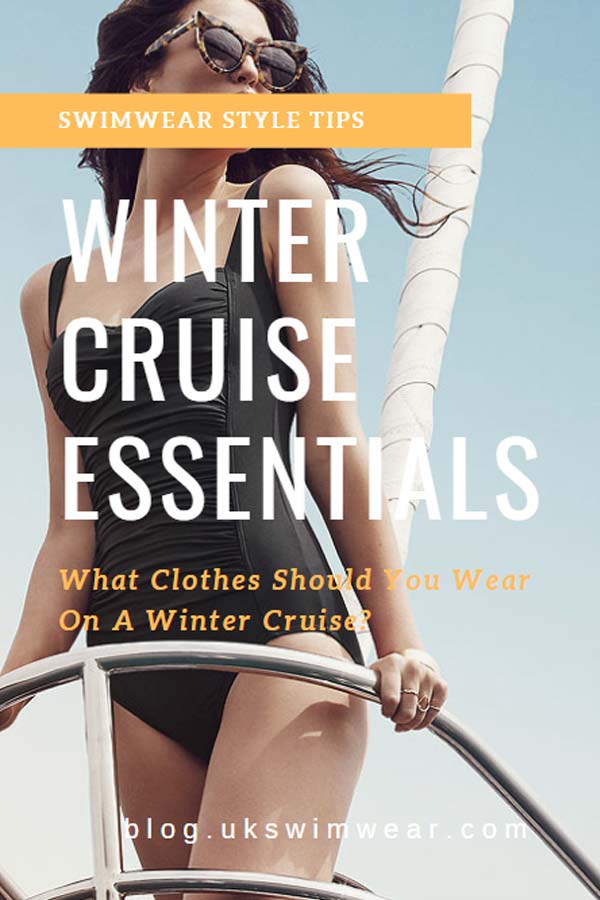 Do people wear swimwear in winter? Yes, absolutely! Many people in the UK and all around the world fly away to warmer lands, hoping to catch some sun rays. A winter cruise is one of the most popular options. Packing for a winter cruise can be tricky, especially if it's your first time. Are you new to all of this? Don't worry for a second! We are going to tell you everything there's to know about winter cruise swimwear and beachwear essentials. What clothes to take on a cruise and, of course, what you won't really need there.
How much swimwear should I pack for a 7-day cruise?
There isn't a rule about the name of swimsuits and bikinis one can pack for a cruise, but we always advise to pack at least three swimwear pieces for a winter cruise. The destination doesn't really matter, really. The same non-written rule applies for winter cruises in the Caribbean, Asia, Australia or whenever you are planning on going.
What kind of swimwear does one wear on a cruise ship?
A tummy-control swimsuit (e.g. a Miraclesuit swimsuit).
A tummy-control swimsuit should be the first thing we'd pack for a cruise. Miraclesuit should be your to-go brand. It isn't us who says so; it's all our customers say. Miraclesuit looks elegant and classy, which fits perfectly with the ambient around a cruise. However, it isn't old fashion or dull. We have dozens of Miraclesuit swimsuits to choose from: bright coloured swimsuits, with loads of patterns: floral, animal, geometric… and, having tummy control, you don't have to worry about feeling bloated.
A sunbathing-friendly swimwear style, such as a strapless bikini.
A cute strapless bikini is the best option, really, but you don't have to wear a two-piece swimwear style if you aren't into bikinis. You have loads of strapless swimsuits or, even low-back swimsuits, which are a suitable alternative. You don't have much chance to work on your tanning in winter, so make sure you protect your skin even in winter.
A flattering fashionable swimwear style! 
You don't go on a winter cruise every day, so why not take the opportunity to wear that particular swimsuit or bikini you have always loved? If you are lucky, you may even find the right designer swimwear on sale. If you have the budget, you should check fist of all our Gottex Couture collection. It's breathtaking!
If you are going away for 15 days…
Then, you may pack a few extra pieces. You are likely to spend most of your time in swimwear, so make sure you pack plenty of swimwear and, of course, matching pareos! A pareo can totally change the look of your outfit.
What beachwear does one need for a winter cruise?
Equally important is packing the right beachwear and beach accessories for the ultimate winter cruise experience. You must not forget to pack…
A maxi pareo you can wear with a range of styles. If you don't want to purchase a kaftan in the same print as your swimwear, you should grab a Roidal Venus ombre-effect pareo, which goes well with a variety of colours and never goes out of fashion.
A maxi dress you can wear all day long, from day to night. We even have some sun dresses you can wear all year round, which is really convenient as an evening dress. Also, if it happens to get windy while you are away, a maxi dress always offers more coverage.
A lightweight kaftan to walk from your cabin to the swimming pool in style
And a large beach bag to carry your bits around.
A sun hat, the larger the better, as large sun hats are "a thing" this season.
Your winter cruise wardrobe should include a range of comfy clothes you can mix and match, such as some striped shirts, lightweight blouses, a pair of leggings and some shorts, of course. It's always a good idea to pack several packs of sandals, as well as some comfy shoes for any short trips, but don't overpack. You don't want your suitcase to take all the space in your cabin.
If you have a few minutes to spare, you can also take a look at our list of beach accessory essentials when travelling and make sure you tick them all. Also, bear in mind that packing for a winter cruise in the Caribbean isn't exactly as doing it for a cruise in a cold climate, such as the Norwegian Fiords. In these cases, you'll most likely have warm pools and spa inside of your cruise, so you should still pack your swimwear and beachwear, but it's important that you take with you some winter warmers and comfy cosy shoes.
Now that you know everything there's to pack for a winter cruise, there's only one thing left to ask: can we come with you? 😉😉
PIN ME FOR LATER
You May Also Like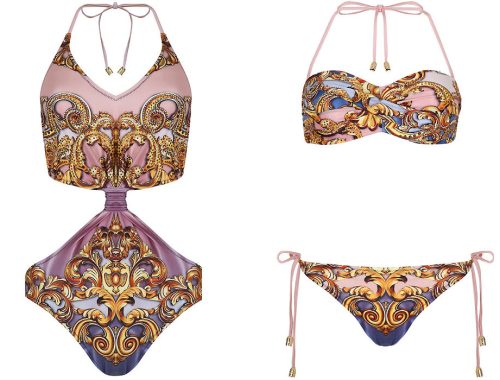 31 August 2022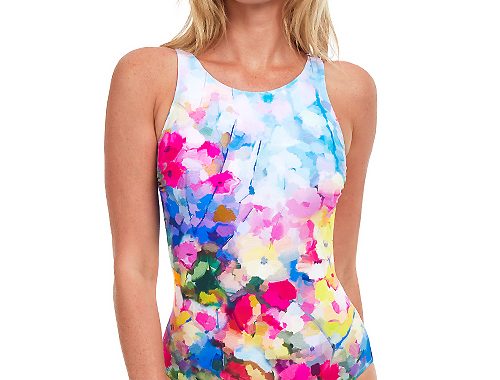 17 June 2022