What Essential Beach Accessories Should your Holiday Wardrobe Include?
2 August 2018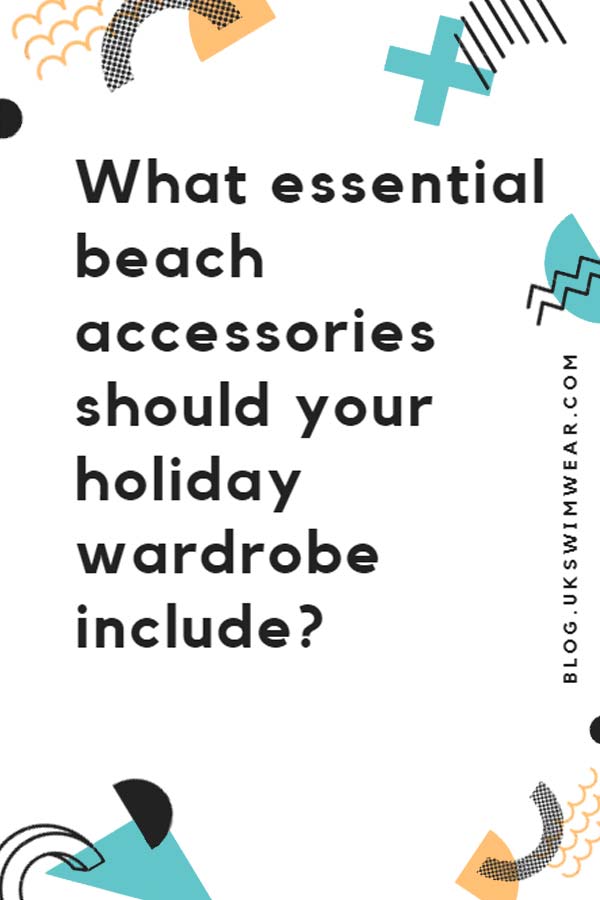 We don't want to tell you what to pack as you're already aware that you will need your swimwear and your holiday clothes, but you'd be amazed at how many people forget even their essential beach accessories for the swimming pool and the beach. We don't want you to feel naked, so here is a checklist for you. When you've ticked these off the list, you'll be holiday ready. These are the Ten Essential Beach Accessories you should always take with you.
A Beach Bag you can carry everywhere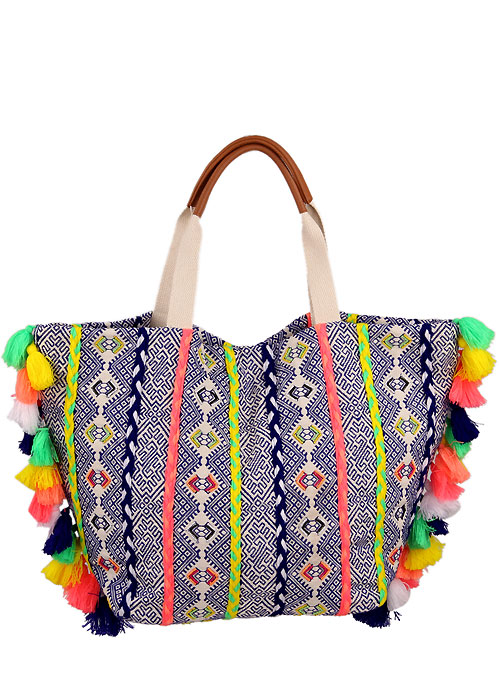 Choose a really nice beach bag to take with you. There are so many pretty ones to choose from at UK Swimwear and they range in price (eg. the tasselled Beach Bag in the picture above). Get one that will hold everything you need. The last thing you want is a bag that holds next to nothing and then you have to balance everything in your hands as well.
Speaking of bags, when you go out, it might be an idea to take a cross body bag, so you can put your money in there and other items that you want to keep secure. If you decide to go shopping and not to the beach these are great for keeping everything safe.
Cool Sunglasses
Have you ever gone somewhere sunny and forgotten your sunglasses? If you have then you'll know how annoying that can be. It can also be expensive especially if you're staying at a remote resort. They have a captive market and can charge what they like. If you're investing in a new pair, go for the highest UV protection that you can find and maybe don't spend the Earth on them as they can easily get scratched with the sand.
A Sun Hat (the prettier, the better)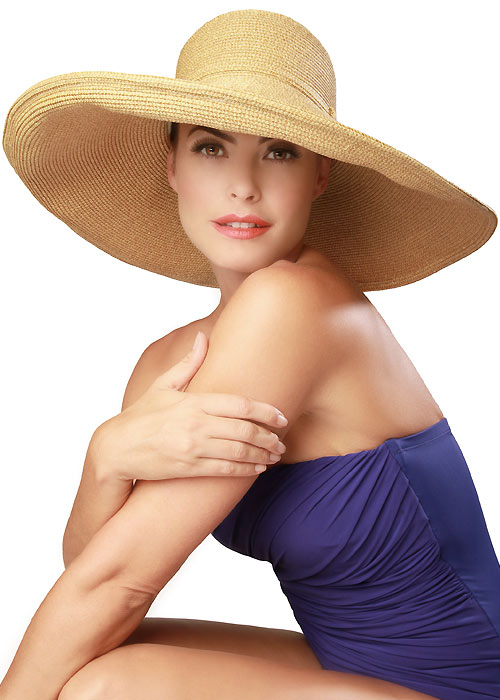 Make sure you have a sun hat. If the sun beats down on the top of your head for long periods of time, then you're going to have a whopper of a headache. Take a hat with a brim which will protect your forehead, the bridge of your nose and those lovely cheekbones. A simple straw hat will do, or you might want to go for more expensive, luxurious sun hats that match your swimwear. We even have ones that don't squash and yes, they really do work.
Sun Cream (your skin will thank you later)
We all know how important sun cream is and I'm sure I don't have to go over this with you. However, there are lots of people forget to pack it. Again, like the sunglasses, if you buy it in the resort it's gonna cost you a bomb. Remember to take an extra bottle too, it might be hotter than you think so go for the higher factor than you usually use. 
Lip Balm
It's fine having all the sun cream you can think of, but your lips are made up of a different skin than the rest of your body. They need a bit of extra looking after so buy a quality lip balm to take with you. The sun can sometimes cause cold sores and blisters on your lips so make sure you're covered. 
Comfy Footwear
Don't forget those all-important flip flops. Sliders are good too. Just slip them on to avoid that blisteringly hot sand underfoot.
You can pack something lightweight and pretty, like these Pia Rossini embellished sandals, which go with everything.
Don't bother packing high heels girls. You know you're not gonna wear them. They'll only take space in your suitcase, but, who wants to wear high heels when you're enjoying yourself on holidays?
Be kind to yourself. You're on holiday!
A Hair Brush
Another essential item when you're sunbathing. Make sure you have a hairbrush. Bobbles too. Or a crocodile clip, at least. When you settle on the beach the last thing you want is your hair sticking to the back of your neck with the heat. Tie that up on top and you feel cool and your neck and face will get an even tan.
A Book (or E-Book, of course)
It might be a book or a Kindle, whichever your personal preference is, but either way, don't forget it. If you're easily bored by lying on the beach, then make sure you've something to entertain you. Some people like crossword puzzles or just listening to their music on their phones, don't forget a pen and your headphones.
A Beach Cover-Up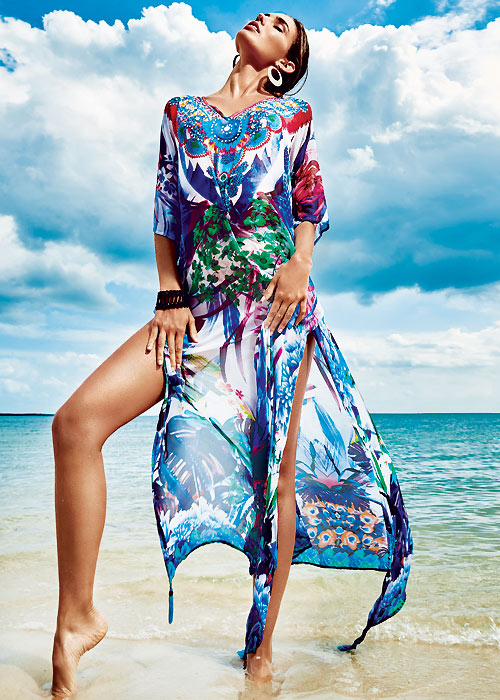 Don't forget to pop your cover-up into your beach bag. If you get to the beach, do a spot of sunbathing then realise you are starting to burn, the best thing in the world is your cover-up. UK Swimwear has an amazing array of kaftans, sarongs, and pareos. So easy to just slip them on and keep those searing rays off your delicate skin. Great to pop one on when you go to the beach bar as well.
Pocket Money
Finally, if you're not going all inclusive, or you are all inclusive but still like to tip the waiters then don't forget your purse. Take a smaller purse on holiday with you. Take the currency that they accept and nothing else except maybe one credit card. Leave the rest in your hotel safe. No need to invite disaster.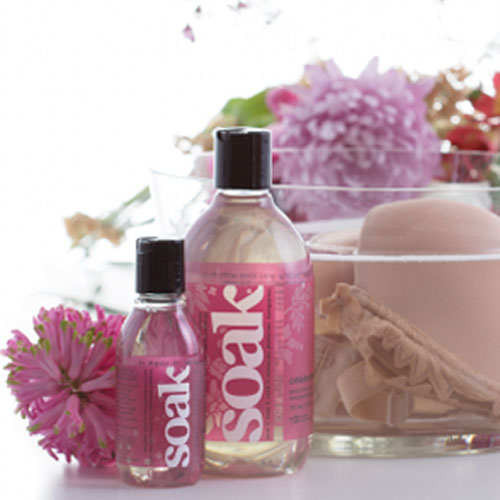 A Travel Wash
Not technically something you would take to the beach, but certainly a life-save item when you are away on holidays.
Soak wash is perfect to hand-wash your delicates, including your swimwear.
The Soak travel size bottle is especially useful to give a quick wash to your bikinis or swimsuits after returning from the pool, to get rid of the sand. After all, nobody wants to come back home only to find out all your swimwear is covered in sand, right?
So, that's all really. It's pretty easy to pack when you know what are the 10 essential beach accessories every holiday wardrobe should include. Do you agree with us? Is there something else you always pack with you?
You May Also Like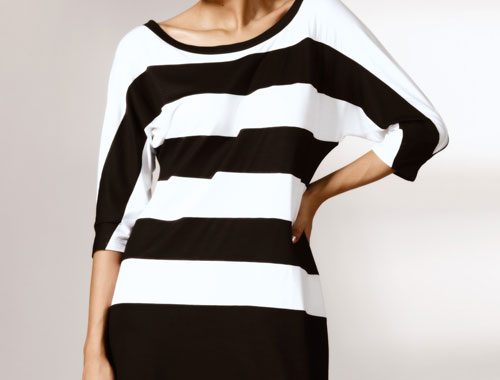 11 July 2013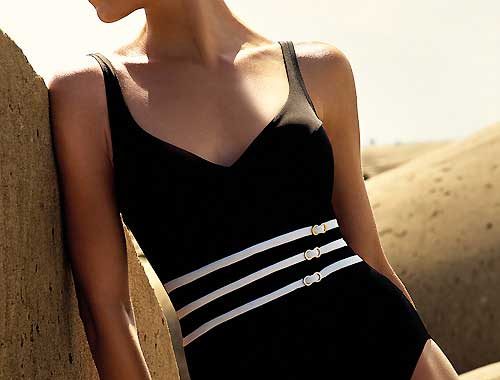 2 March 2016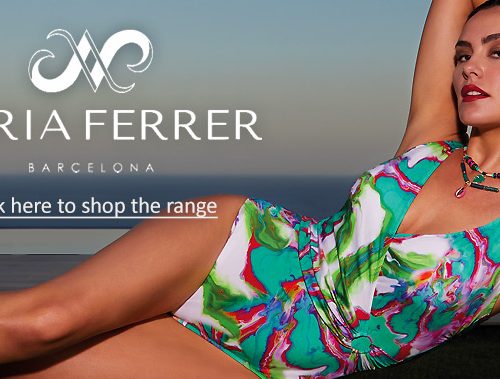 6 March 2023