Bikini Bottoms Styles: How to find The One!
26 July 2018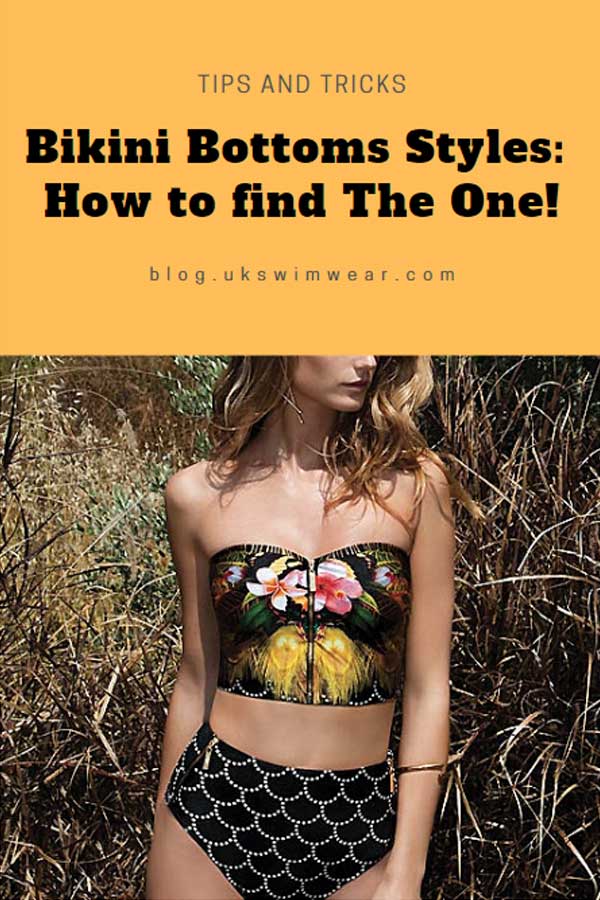 Should I wear Brazilian bikini briefs, low leg bottoms or the classic yet timeless black high waisted bikini bottoms? Sometimes you feel like wearing something different than the regular bikini bottom. If this's your case and you want to try something new, this article will help you find the perfect bikini bottoms styles for you. 
From the thong bikini to the Brazilian brief
When buying swimwear, many people don't think twice: the smaller (and the sexier), the better! If you are confident enough, wearing a thong bikini gives you the best tan you can get. Feeling brave but not that brave just yet? Then, try wearing a Brazilian bikini brief.
What exactly is Brazilian bikini bottoms styles? Well, they can be any style from hipster to tie sided bikini bottoms but they are designed to just show a little more cheek. Brazilian bikini bottoms are not as revealing as a thong but expose slightly more than a regular bikini brief would.
Travel tip: Did you know it's a common thing in Brazil to wear cheeky bikini briefs? The smaller, the better! Women never go topless at their beaches, though. If Brazil is on your bucket list, don't forget to pack a Brazilian brief!
The tie side brief is perfect to drive attention to the right places
We love tie side bikini bottoms styles. On the one hand, they look amazing combined with a triangle bikini top or, even better, a halter neck bikini top. At the same time, side tie bottoms are ideal to drive attention to the right places. You know what we mean, right? This is a perfect style to hide your tummy and any muffin tops. Just look at the style below, which totally proves our point:
Have you considered wearing bikini shorts or bikini skirts?
They may not seem like the first option when buying swimwear, but bikini shorts and bikini skirts are actually a very popular option these days. It's especially popular in Europe, although it's a style that more and more women in the US seem to have a taste for. We always sell out of bikini shorts really fast but we have a few other styles that could work for you also, such as this sports halter top with matching bikini shorts or these beach shorts, which have the cutest bandeau bikini top to match!
High Waisted Bikinis: Right on trend
High waisted bikinis are right on trend these days and it's a style we just love! In the past, it looked as if high waisted bikini bottoms were designed to hide, rather than to shine. How many times did you hear that high waisted bikini bikinis were only for curvy girls? This is absolutely false. High waisted bikinis are extremely flattering and, we'd dare to say, they are especially flattering for taller women.
Our favourites, the elegant black high waisted bikini bottoms
Few swimwear styles are as elegant as a black high waisted bikini. Besides, high waisted black bikini bottoms are so easy to combine with any other spare bikini tops you have in your closet. Even the craziest prints will look ideal: florals, stripes, spots… a black high waisted bikini can extend your holiday wardrobe with new combinations.
So, tell us, what alternative bikini bottoms styles are you wearing next?
You May Also Like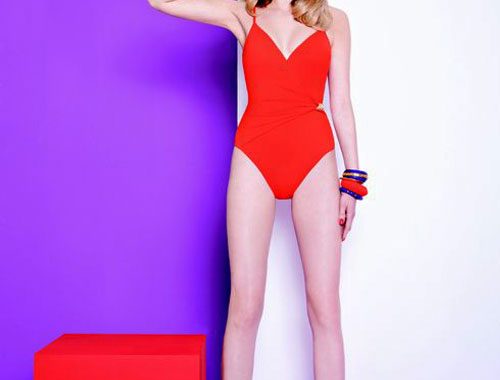 11 September 2013
27 July 2017