Gottex 2018 Preview: Pure Luxury And Creativity
2 November 2017
Gottex swimwear has always been among the most inventive in the industry of swimwear and their new range is really something else. So what is it about the Spring/Summer 2018 collection from Gottex that is worth writing home about? It's simple; everything in Gottex 2018 is perfect! Just keep reading!
Unveiling the creativity behind the Gottex 2018 collection
Gottex's recipe for success is actually quite simple. They take the best from a couple of centuries of history and bring it forward into the year 2017. Well, it's not too easy after all, but, somehow, Gottex is great at doing so. It's time travel that's the secret, so just the usual really! Each item of swimwear from Gottex picks the best and most iconic patterns and motifs of the past and brings them into a modern and coherent covenant.
Gottex Golden Sand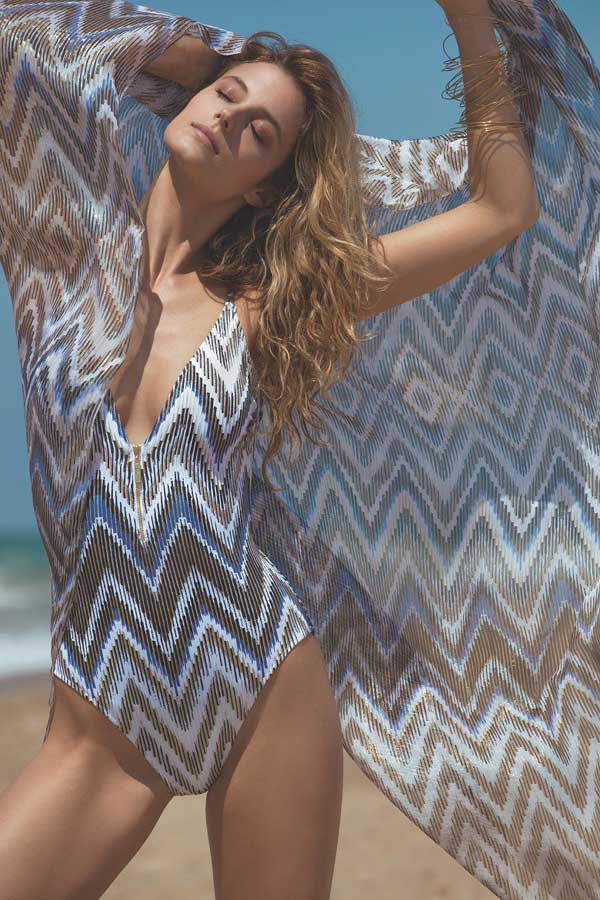 Take the example of the Gottex Golden Sand V Neck Swimsuit with Unique Back above. This swimsuit is one of the star designs in Gottex Couture Collection, the most exclusive and unique range in the whole Gottex group. Yes, that includes their Gottex GTX, Profile by Gottex and Blush by Gottex. There's nothing as elegant and unique as Gottex Couture.
The Gottex Golden Sand swim styles are inspired by antique patterns, such as Greek leave motifs, and the stunning zig-zag pattern in the left picture. So, there you have the iconic pattern we were talking about. However, Gottex's creativity brings us something no other designer knows can do: A sparkling effect that makes your swimsuit shine as you step out.
We can tell you this with confidence: this pattern looks even more impressive in real life. If you're already impressed with it only by looking at this picture, imagine how you'll feel when you have it on! All eyes on you!
Gottex's most futuristic collection
Now, many designers are able to take inspiration from all over the place, but few have the ambition to reach into the far past. There are plenty of very beautiful psychedelic patterns available this season from the '60s and a lot of sports swimwear that is based on the futuristic designs popular in the '80s, and much of this is by Gottex too.
There is an undeniably strong presence of truly historical patterns, motifs and colour schemes that spark the imagination and truly bring your beach outfit to life in this range.
Gottex has always been one of the most intelligent designers in the industry of swimwear. When they see a trend, they don't blindly follow it, but instead, take it to the next level.
There's nothing ordinary with Gottex swimwear designs.
When they want to make something more realistic and alive than an ordinary bikini, they won't just add a print but will create three-dimensional effects with layered materials and trims that make it a true piece of art. And now they are not just bringing back something retro but instead reviving and resurrecting ancient and beautiful artefacts of the past.
If it's this level of beauty and considerate design you are looking for, then this is the design for you.
Are you ready to upgrade your holiday wardrobe with new Gottex swim styles?
You May Also Like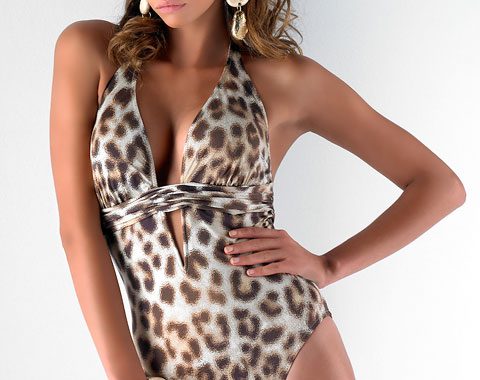 25 August 2011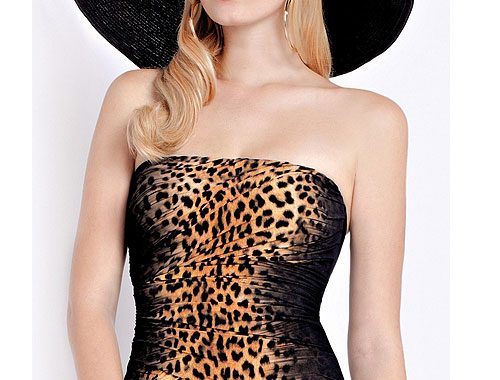 8 November 2013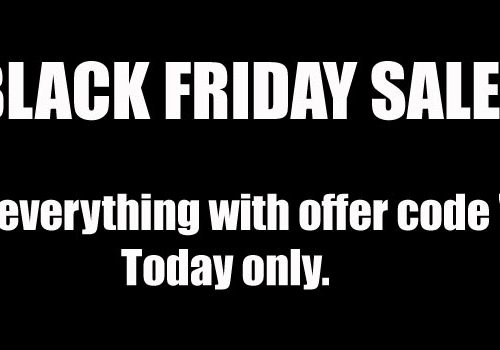 22 November 2012