Three Quick Summer Swimwear Trends For 2023
9 August 2023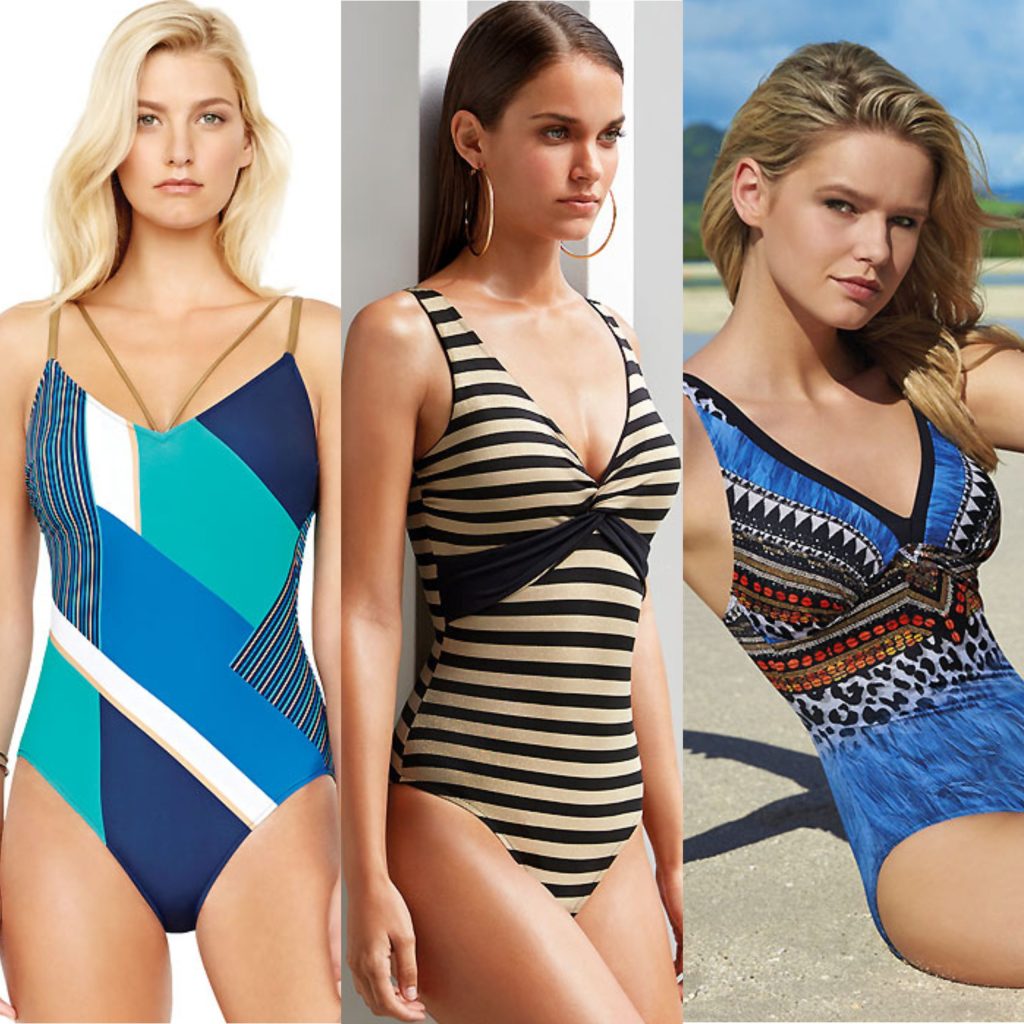 Summer Swimwear Trends 2023
It's been a red hot summer this year in Britain. Everyone has gone crazy for new swimwear. Especially after several years of going nowhere thanks to lockdowns. Now, everyone is making the most of the scorching weather. Most of us are thinking about what's hot right now. In the fashion trends sense, that is. We've been taking a sneak preview at what's in store for summer swimwear trends in 2023. Most recently, it was the Moda Calida Swim Show in Gran Canaria. That show alone provided us with enough inspiration to suggest a few things to you. Here are the trends we spotted.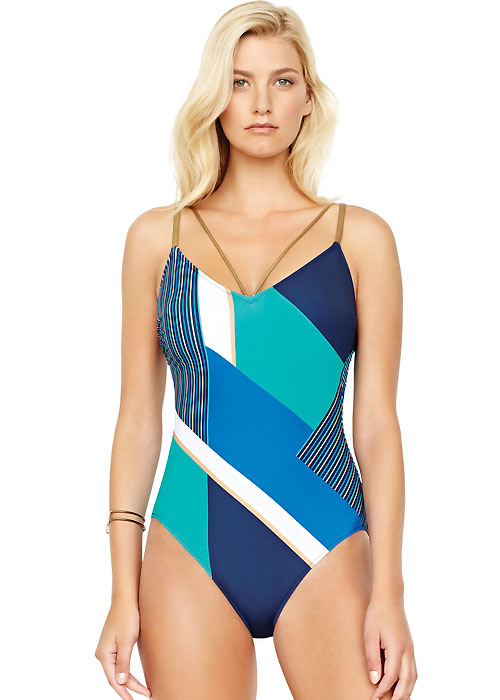 Colourful 1980's Retro
One of the biggest summer swimwear trends for 2023. Think 80's inspired numbers. Maybe psychedelic prints. Then make sure to ensure some floral influences too. And it wouldn't be the 80s unless it came in bright colours, would it? All whilst coming to us with various pop culture influences in tow. All these patterns are present in one place or another, and we adore them all. Sometimes they are together, like a leafy pattern with a bright neon colour scheme.
Or you might find a more technological 80s number, the techno era mixed in with a beach motif like a snake skin. But many will just sport one particular pattern or style from the past. This one above is the Gottex Maritime. It features a geometric pattern that was popular in the 80s and 90s. It is gorgeous and colourful and really very head turning. And it gives you a genuine feel of what the styles of the time might have been like. The Gottex swimsuit pictured above is Maritime, which you can purchase right here.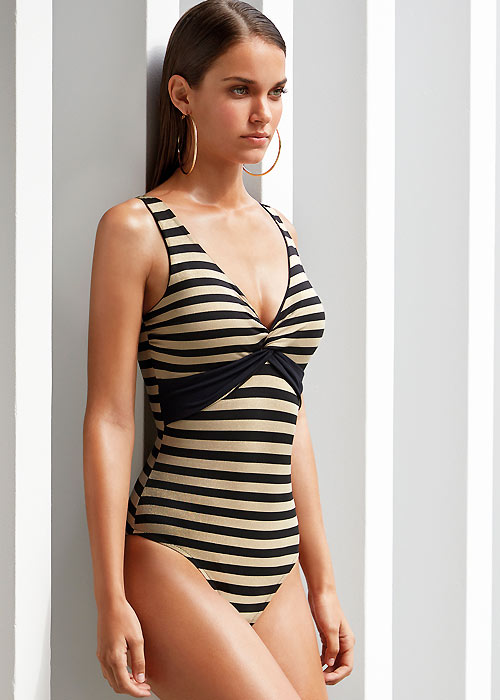 Bold Stripes, Both Horizontal Or Vertical
Bold stripes, vertical or horizontal, are very much in. Geometric shapes in very strong colours are looking to be even stronger this season than they have been for years. We think that both kinds of stripes are going to be big this summer, too. Horizontal stripes are more widely available and look lovely on their own. They are also really easy to wear and are a bit more versatile. If you have really deep horizontal stripes, they look just fine. Although if you have very wide vertical stripes, they often can look to blocky. But what could be more flattering than a swimsuit sporting vertical stripes? But really, they both have their strengths and weaknesses.
The thing to remember about this season and its stripes are that they should be blocky. It is the big and wide and robust stripes that are really making themselves known. Blocky stripes and bold stripes really turn heads, after all. Both horizontal and vertical bold stripes are present here in our collection, and they both look gorgeous. This is a trend we're huge fans of. Like the above item? It goes by the name Tessy Golden Lines, and you can click here to take a closer look.

It's Time To Get Tribal
Tribal patterns are always a great choice, really, but it does go through cycles of being more popular and less so. Well now is one of those times where tribal swimsuits are back in style in a big way. It is a massive part of summer swimwear trends in 2023. We recommend a good mix of colours in any print you decide on. Why exactly? Well the great benefit of a tribal bikini or one piece is that it is versatile.
A complex design doesn't immediately shout "versatile". But the presence of so many different colours means that one or more of them with jump out and compliment the surrounding world. The blues will match the ocean. If there are any reds then they will compliment the sunset. And the greens pick up on the vegetation and flora around you. It creates a complimentary look each time. The swimsuit above is the Sunflair Precious Dark. Click here to see it for yourself.
You May Also Like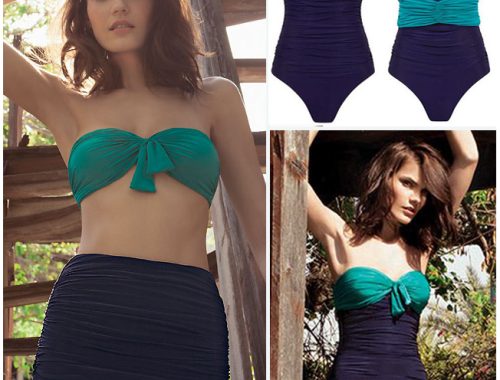 30 October 2014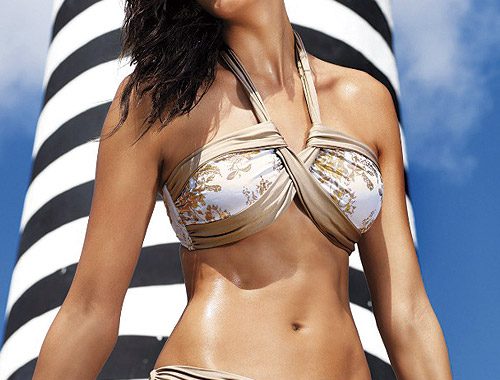 8 July 2015