Is Contrasting Swimwear The Most Stunning Swimwear Around?
9 June 2023

Creating a show-stopping outfit, whether for the beach or any other place, can be done in a couple of ways. But one approach that consistently stands out is contrast. Is contrasting swimwear really the most head turning? Let's take a look and find out.
This captivating quality has a attention grabbing effect, for sure. But what makes it so alluring? How do you differentiate between contrast and clashing? It is important to note that this concept applies to any designer. Let's delve into it.
How Do Designers Make Great Contrasting Swimwear?
The key is to consistently create a powerful and distinctive line-up of swimsuits and bikinis, employing a simple yet effective recipe. Find two opposites that do not clash, but can live harmoniously together. Sounds simple right? It is perhaps easier said than done.
When you want to use contrast, each element needs to be distinctly different, yet also share common ground with the other. Just like the striking combination of black and white. But what about something more complex? Merging an '80s digital glitch art piece with a floral pattern is a lot more complex. This complexity is a true testament to the talent poured into a good contrasting swimsuit or a contrasting bikini.
Contrasting Colours, The First Step To a Striking Swimsuit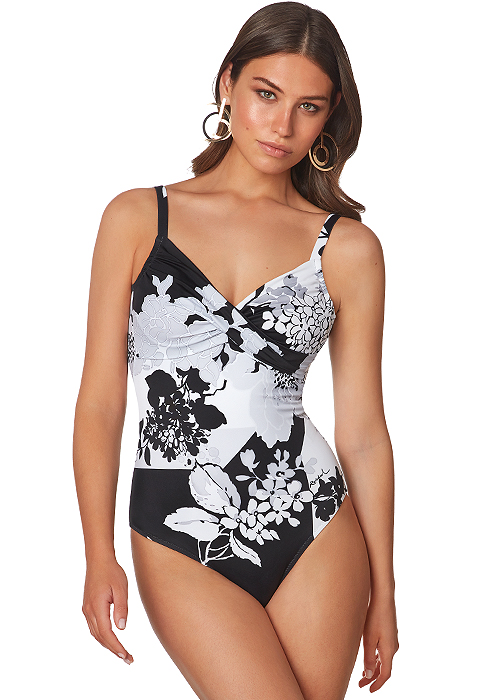 What could be simpler than blending a little of one colour and a little of another? It might be a bit harder than you first imagine, but it is perhaps the most essential part of a contrasting swimsuit or bikini. The Roidal Elegant Ondin Swimsuit is a great example of how effective just two colours and a pattern can be. This swimsuit is stunning and head turning. It can even be a little confusing and require a double take to really see what is going on inside all of that detail. What a magic effect a contrasting bikini or swimsuit can really have on you.
Contrasting Swimwear: Nature And The Man-Made
One thing great designers do to use contrast is to blend man-made designs with elements from the natural world. Bringing abstract patterns and flora together seamlessly. While many designers choose to focus on one or the other, achieving the right balance between both requires genuine talent. The most impressive combination is nature and man-made designs. Check out the Gottex Blush Urban Jungle Bikini above, a name that should tell you all you need to know. A little leopard print, a little paisley print, all in the same place.. This is a striking look, as striking as something like a modern glass house in the middle of a jungle might be. That is one way you can use contrast.
Different Patterns Or Styles In The Same Place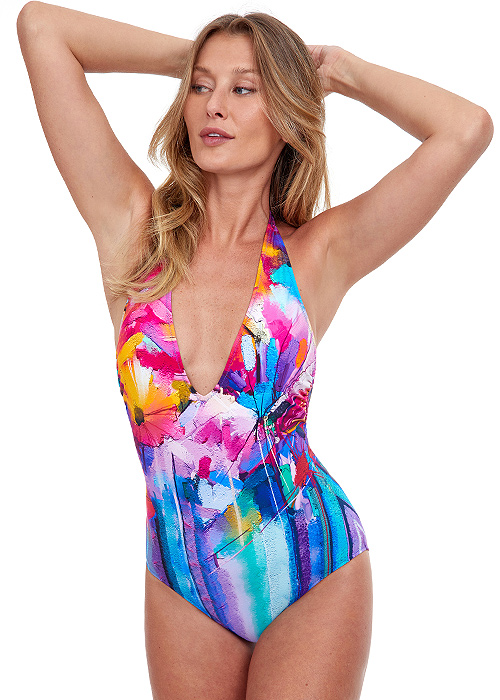 Every aspect of these kinds of designs opposes the other, whether it's in terms of colour, pattern, shape, or theme. Yet, when the sharp lines of an abstract pattern blend with the vibrant shades of nature, the result transcends the sum of its parts. Every great designer excels at achieving this delicate balance.
How about something like we mentioned above? Digital glitch art with something less abstract or machine made? We have seen some designers make swimwear that is striking with something like this. A really complex and geometric pattern with a swirling one, for example. Swimsuits halved down the middle, with only straight lines on one side and only soft and curly ones on the other side.
Or in the case of the Gottex Italian Summer, the top half is a floral and the bottom have is an abstract painting that blends together. You can also blend stuff together, you know? It doesn't have to be a strict division, so long as the patterns are distinct and stand out from each other in some way. This is a very tricky way to do it, but a very high level achievement if you can pull it off.
Contrasting Swimwear: Negative Space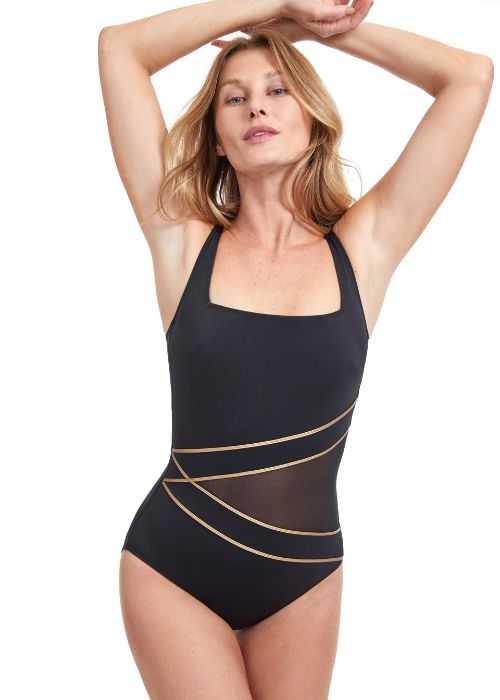 The real talented way of going about this is to use a complete absence of colour or patterning. How about a swimsuit where one side is plain, and the other is full of complexity? This is a bit tricky to do as it often results in a swimsuit that is too plain.
But far and away the hardest to pull off is what you see above. The Gottex Onyx Square Neck Swimsuit uses a sheer panel at the hip of the swimsuit. It creates not just a negative space with no pattern, but a space with hardly any material.
Contrasting Swimwear, The Best In Thing In Beach Fashion?
A swimwear range that embraces contrasting swimwear really is a feast for the eyes. The separate piece are gorgeous and give a swimsuit or bikini ample style and fashion appeal. However, it is when a designer combines them harmoniously that it can get taken to the new level. Some of the most exquisite and original swimwear comes from this approach. And it serves as a guiding light for other designers to follow. Regardless of your preferred swimwear style, the best elements always come with an opposite. Whoever the designer, each pattern must stand out distinctly, and every colour should have its own voice. If you contrast two elements correctly, they certainly can.
So, if you want something that really stands out, go for contrasting swimwear. It is the ultimate way to make your swimsuit or bikini truly turn heads. Clothing that proudly commands attention with something new and innovative simply has to be the pinnacle of swimwear design.
You May Also Like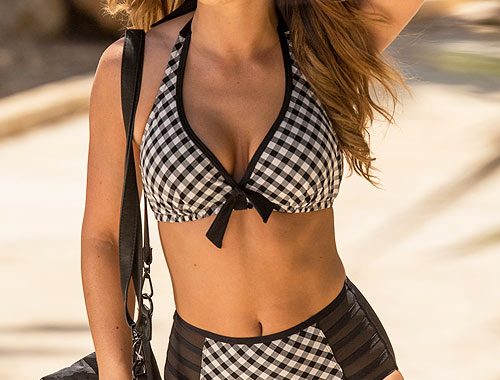 17 February 2017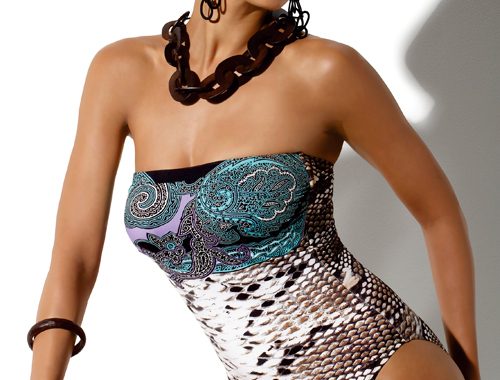 13 August 2013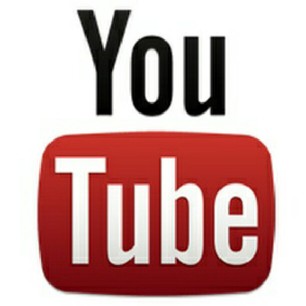 28 September 2012