Best 2019 Beach Destinations to Show Off Bikini Body
3 January 2019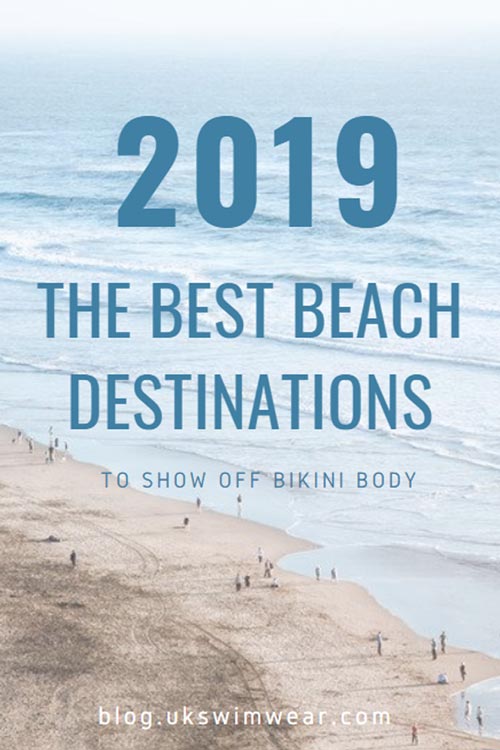 New year, new plans! Who else is already planning how to spend those days of holidays? We cannot help it; we just cannot live without a break abroad. The sunshine, the warm weather, you and your bikini. Whether you are going away with the kids or you are looking for a romantic beach break, keep scrolling and get inspired with our list of the best 2019 beach destinations.
Costa Rica is "Pure Life"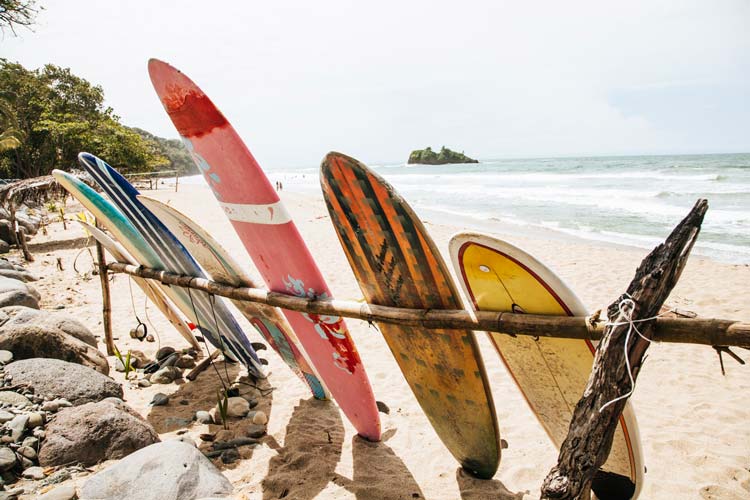 Costa Rica is one of the trendiest countries in Central America. If you are looking for nature and adventure, this is your place. Mass tourism hasn't still arrived here and you have plenty of natural reserves. Hotels and hostels in Costa Rica are nature-friendly. If you have ever dreamt of sleeping in a cabin in the middle of the rain forest, having breakfast while bird watching… this is the right place for you.
You can choose to visit Costa Rican's beaches on the Caribbean side, for relaxing, or the Pacific ocean; the paradise of surfers, with plenty of virgin beaches. Both are equally breath-taking!
Sardinia and its turquoise beaches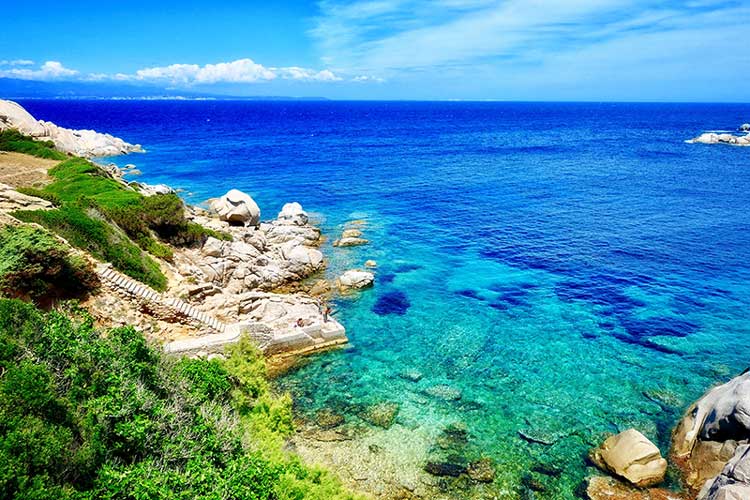 Sardinia is one of the most luxurious islands in Italy. The turquoise waters of Costa Smeralda, in the North of the island, have attracted celebrities. The luxury resorts in this part of the island are simply ideal, but the island has much more to offer than sandy beaches.
You can rent a car and move around the island, to enjoy its wonderful local food, but also to do the best of your trip. Only by car, you'll be able to reach all those little coves, like the one in the picture. Who wants to be on a crowded beach, when you can have your little corner just for you? If you are travelling in a group, you may consider renting a boat, which will give you access to even more coves. You are going to need loads of beautiful bikini sets. You'll want to spend every minute of your holidays swimming in the sea!
Formentera, the quiet Ibiza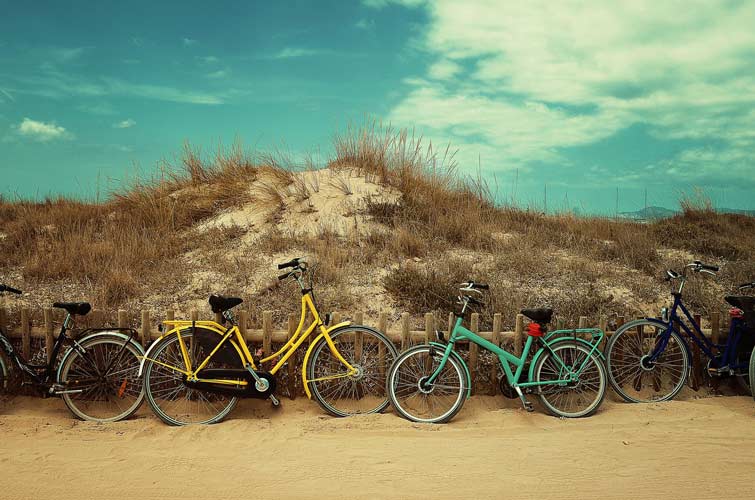 For a stress-free holiday, there is nothing better than Formentera, one of the smallest islands in the Balearic archipelago. This little Spanish island is the perfect place to travel with friends or in family. You can rent bicycles or motorcycles and move around the island, to discover all the coves and beaches.
Just like Sardinia, beaches in Formentera are sandy, with lovely turquoise waters. Formentera is well connected to beautiful Ibiza, which is only a ferry away. Many people splits its holidays in two: first, clubbing in Ibiza, then relaxing in Formentera. Sounds like a plan, right?
Right at the South of Bali…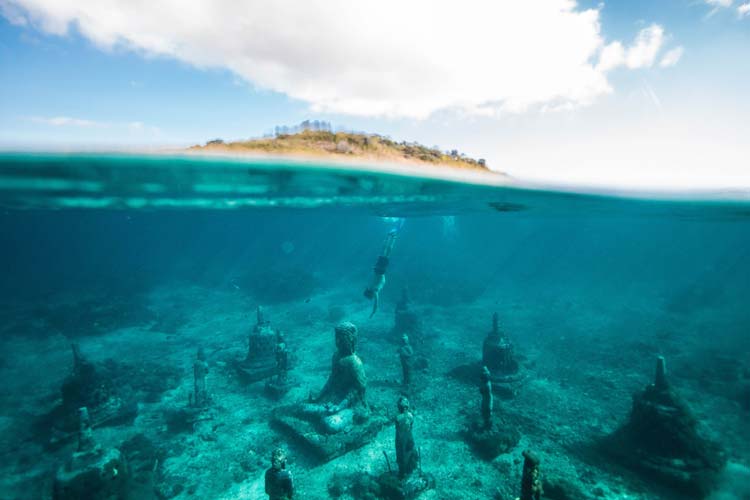 Bali's beaches are amazing, but there's much more than sandy beaches and idyllic sunsets (not that these aren't just perfect). We'd love to visit Nusa Lembongan island, right at the South of Bali, in Indonesia. People often visit both areas as part of a longer haul holiday.
This remote island is home the amazing Dream beach and dozens of trendy clubs and snack bars with cool decoration. What many don't know is the hidden gem hidden underwater near the island: a Buddha temple. You can rent a boat and snorkel around the underwater temple, before heading back to the sandy beach to take a sunset snap in one of their Instagram-friendly swings.
Maldives, the perfect hooneymoon destination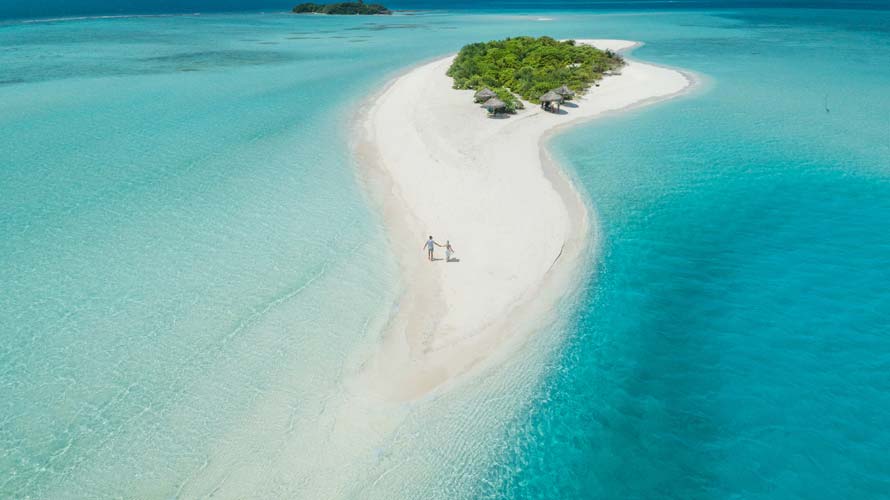 The Maldives are the most perfect honeymoon destination. Few places on Earth have these perfectly turquoise water and white sand. The Maldives are one of the top 2017, 2019 and 2019 beach destinations. This paradise used to be exclusive for big budgets, but it's now more affordable. You can choose to stay in a larger hotel or you can treat yourself with a luxury cabin stay in one of their most exclusive atolls. Who can say no to this!
What other amazing beach holiday destinations should you visit in 2019?
These are some of our favourite alternative 2019 beach destinations to avoid the crowds:
Tarifa, Cadiz (Spain): Sandy beach of dunes, right in the South West of Spain, in Andalusia. Perfect spot to practice water sports in the morning and, in the evening, enjoy Al-fresco eating with music and local food.
Montenegro beaches, surrounded by nature and really close to the crowded Croatian coast. It's a stunning area. Head to Montenegro before it gets more and more popular!
The Caribbean Region of Colombia. Start your trip in Cartagena and discover the Colonial part of Colombia, before heading out to the clear waters of the Tayrona's natural reserve. A true adventure!
We hope we have inspired you to start packing for your holidays. Don't forget to visit our website to find the most amazing swimwear and beachwear for your beach getaway.
You May Also Like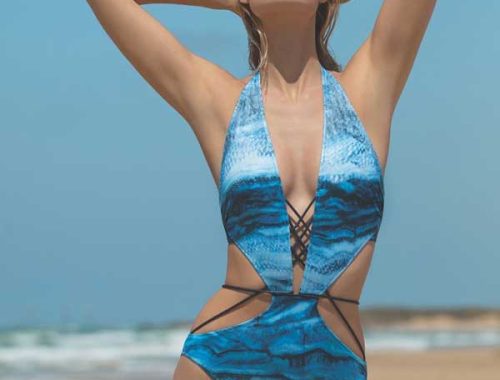 9 August 2017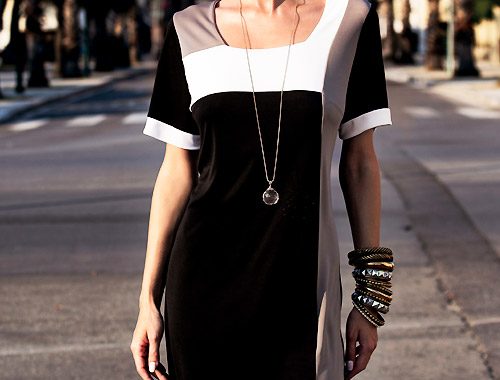 30 September 2015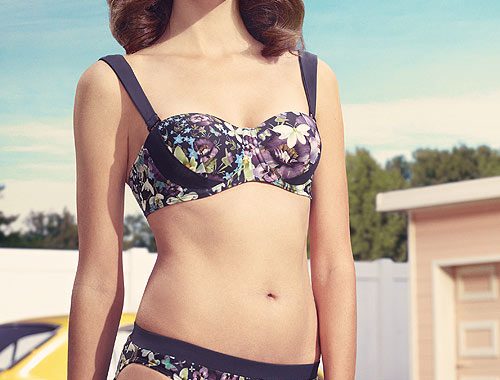 21 March 2017