We have lost it for the Gottex Couture 2019 collection
1 May 2019
The Gottex Couture 2019 swimwear collection has been released and, we have to admit, it's just as fascinating as one can expect. We have lost it for Gottex swimwear's most luxurious range. Only the best swimwear styles make the cut for this exclusive collection, inspired in relevant female figures in history, such as members of the royalty, and female mythology goddesses.
It's the second year Gottex creates an Haute Couture-inspired range. In case you hadn't heard of it before, let us introduce you to this unique range. This is our most luxurious collection of swimwear. After the success of its 60th Anniversary Jewel Box collection two years ago, the Israeli brand decided to establish a seasonal range, aimed to a more exclusive public.
If you don't remember how amazing Gottex Couture 2018 collection was, you can check out the post we wrote to introduce you this limited-edition range. Some of these stunning styles of past seasons are still available for purchasing, too!
THE bikini: Gottex Couture Cleopatra Bikini
This stunning bikini is as breath-taking in person as in the picture. We swear. It brings together some of the top trends of the season: the high neck (oh, yeah, high-neck bikinis and swimsuits are so hot this season!), the high waisted brief and the panelled swimwear. This is the combination of opaque fabric and see-through areas. Not to forget how amazing is the pattern in the embroidery!
A tribute to the Grand Duchess Elena Vladimirovna of Russia
Do you remember the Gottex Jewel Box Star Sapphire Swimsuit? This new swimsuit, inspired by Elena Vladimirovna, the Grand Duchess of Russia, bring us back to one of Gottex's first couture-inspired swimsuits. Both have a similar shape and elegant neckline motifs. Both are simply stunning. However, we love the hip fishnet detail of this new one-piece style. Can you see it? It can draw your silhouette and make your legs look longer. Utterly seduction.
This cut-out swimsuit has it all!
This Gottex luxurious cut-out swimsuit has it all: the hourglass look only cut-out styles have (or should we even call it a monokini?), a seductive plunge neckline, which is flattering no matter your body shape, and, of course, this trendy bronze finish. Did you know glossy fabrics and, especially, in metallic colours, are hot this season? If a boring look isn't part of who you are, you should give a try to this swimsuit, which, we forgot to mention, is a tribute to the Greek goddess of War.
What's not to love in this gorgeous monochrome swimsuit?
We have left the best for the end… or not, because, frankly, all Gottex Couture 2019 swim styles are pretty amazing! If we had to pick only one of these amazing styles, we'd go for the Gottex Couture Rania swimsuit, in the picture above. The reason? It's so elegant! Classic and timeless, yet so on trend! The monochrome combo never goes out of fashion and that floral pattern is rich and creative. Does it feel like it's got too many details? No, it doesn't. It's got the right amount of everything. No doubt it's inspired in Rania of Jordan, one of the most stylish queen ever.
Other amazing swimsuits in the Gottex Couture 2019 collection we love: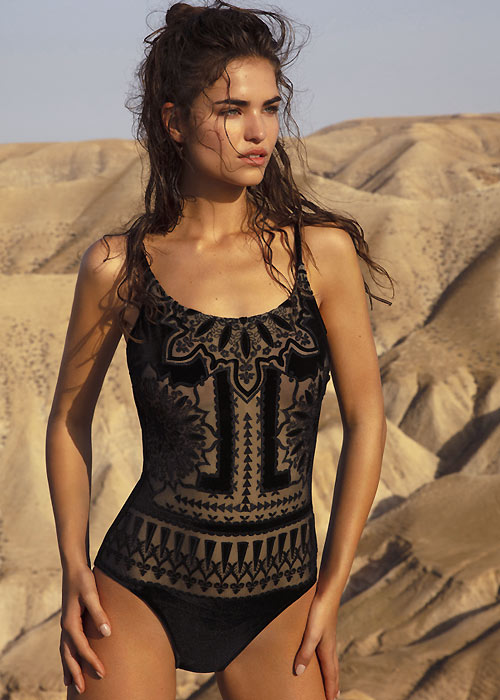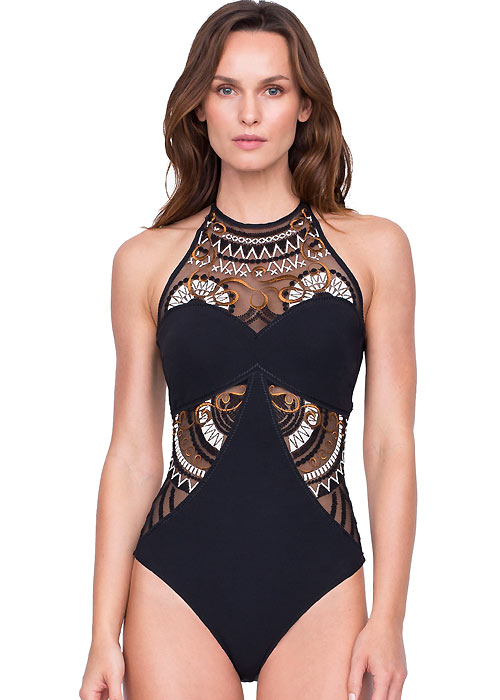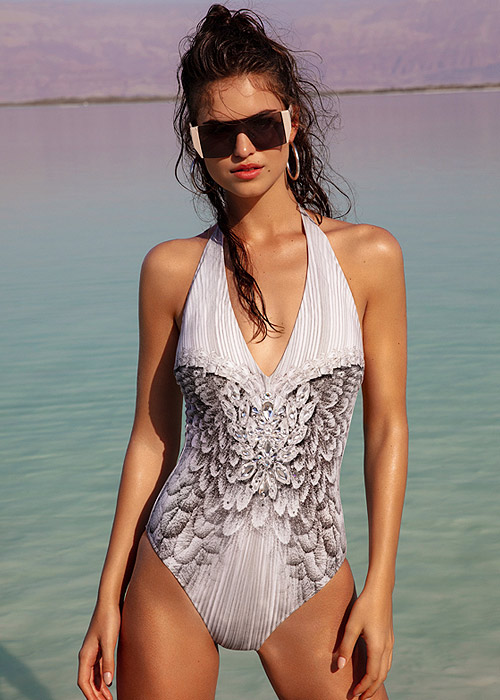 Have you also fallen for any of these little beauties? Check out the new Gottex Couture 2019 collection here. And, why not, take the opportunity to discover new designs. We have just added new styles to our Gottex Cruise and Gottex Profile sections as well!
You May Also Like
20 August 2019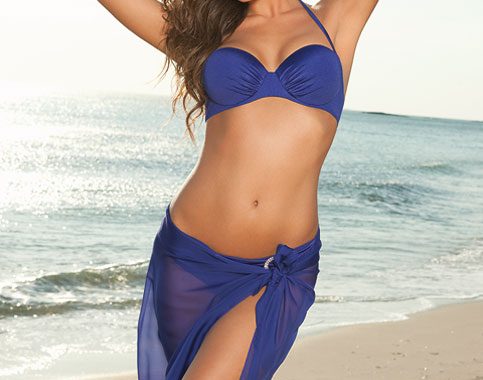 6 September 2013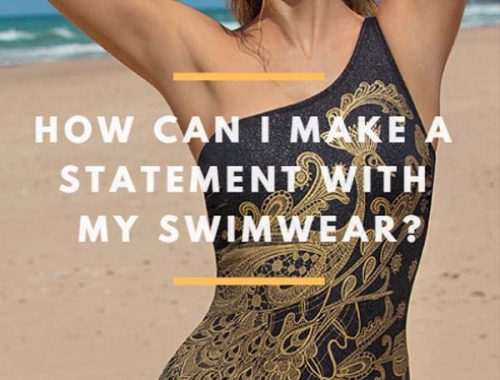 5 June 2018