You Need To See The New Tessy 2019 Swimwear
21 May 2019
We have spoken of the new Roidal 2019 swimwear styles already. But we mentioned Tessy 2019 swimwear very briefly in one of our latest blog posts. It's about the time we focus on them. These are the new amazing styles included in the Spring Summer 2019 collection of Roidal's younger brand, Tessy swimwear. Spoiler alert: we love it!
A preview to Tessy 2019 swimwear
What do you look for in a swimsuit: colourful prints or an elegant timeless look? Both of these two options are the essence of Tessy 2019 swimwear and beachwear, which is now ready to buy at UK Swimwear.
Every year Tessy creates two or three colourful prints we simply love. Just like Roidal, Tessy does placement prints and seeks inspiration in nature: flowers, leaves, stars, etc. For example, some Tessy designs have a boho-chic twist, which adds that modern-chic touch we love so much. With vivid colours, some of their prints are every bit as beautiful as the Gottex or the Watercult prints, we believe. What do you think?
Some colourful prints you'll love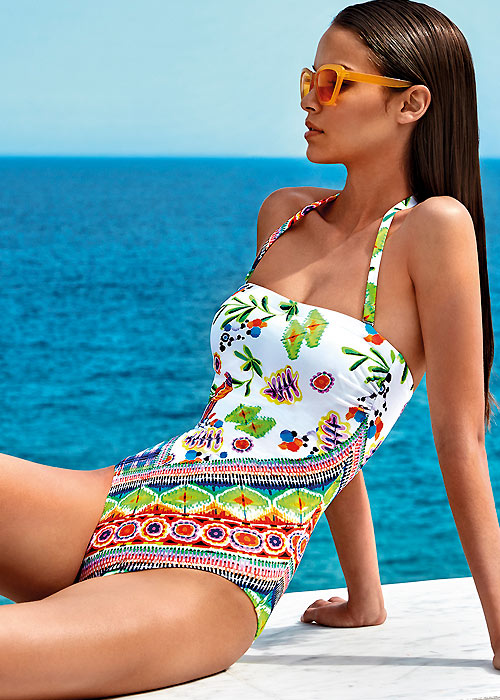 If you lose it for a bright print, you'll love the Tessy Tropic Nora bandeau swimsuit in the picture. Similarly, you can find some part of this vibrant print in the Tessy Tropic Amina triangle bikini, also ready to buy. The bright green and orange colours really stand out over the white background, which looks particularly good if your skin is tanned or dark, for instance.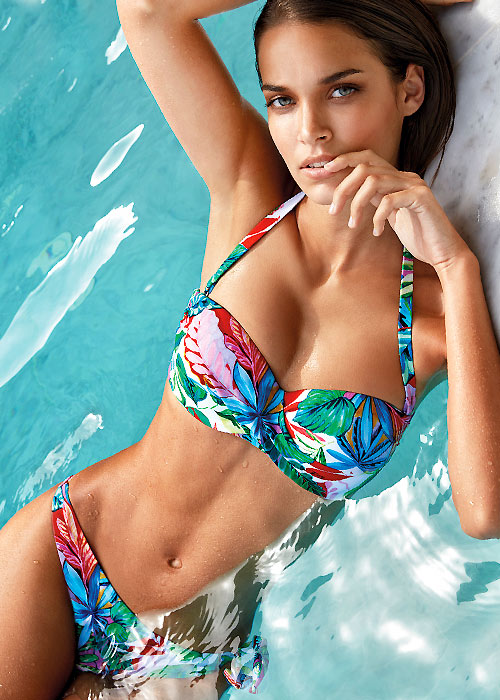 Hawaii is the name of another colourful print Tessy 2019 swimwear collection. Inspired in the intense colours of Hawaii, its gorgeous flowers and green forests, this print is one of the most stunning Tessy has ever created. Did you know every print is unique, created by the expert hands of Roidal designers? You cannot see this pattern anywhere else!
Timeless styles you can wear season after season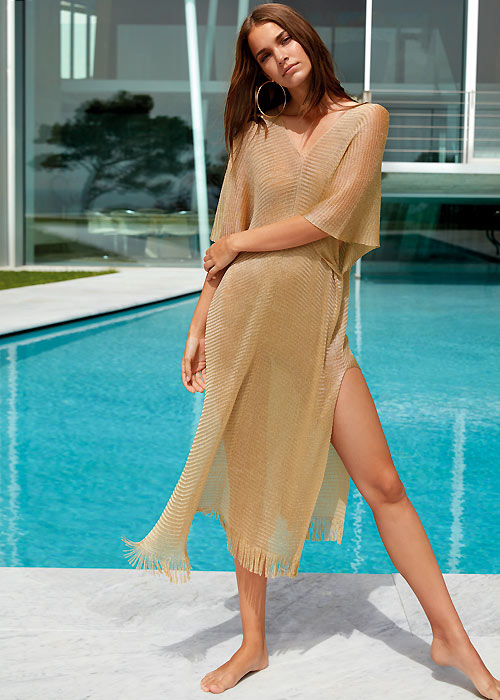 Tessy 2019 swimwear and beach collection isn't all about amazing prints. If you have followed past collections of this Spanish swimwear manufacturer, you have probably noticed that every season Tessy releases a range of minimal-inspired designer swimwear. It's the kind of styles you can wear season after season, paired with different beach accessories.
Take the example of this golden kaftan on the picture. As you can see, it can look amazing over your bikini or your swimsuit. You can probably see yourself wearing it next year, the following one and so on.
Here you have some more beautiful styles we're loving this season:
From left to right: Tessy Daisy Flowers Elidi Bikini, which can be worn as a bandeau or a halter neck bikini | Tessy Golden Lines Pipo Bikini | Tessy Bubble Flowers Oria Bikini
Have you chosen your favourite Tessy bikini or swimsuit for the season already?
You May Also Like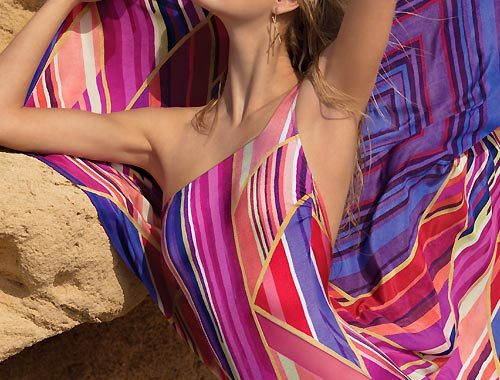 9 January 2018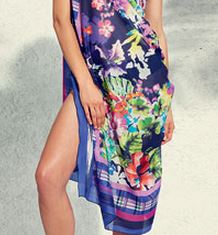 12 June 2013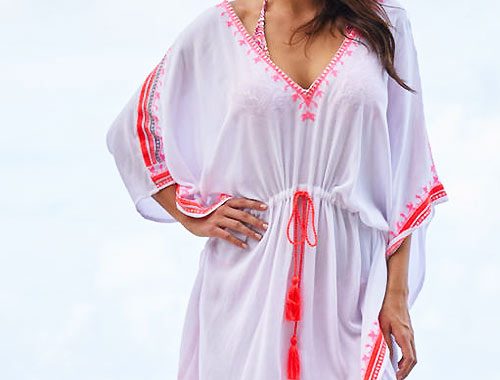 30 November 2017