Get the Mediterranean Look: New Iconique Beachwear
29 April 2015
UK Swimwear has a new brand of beachwear, inspired in the Mediterranean coast of Italy. We're pleased to introduce the New Iconique Beachwear, an Italian brand of beachwear we feel especially proud of. Iconique's fabrics are natural and pretty affordable for a luxury brand. But also… What refreshing designs! Don't miss any detail of Iconquique's marvellous designs: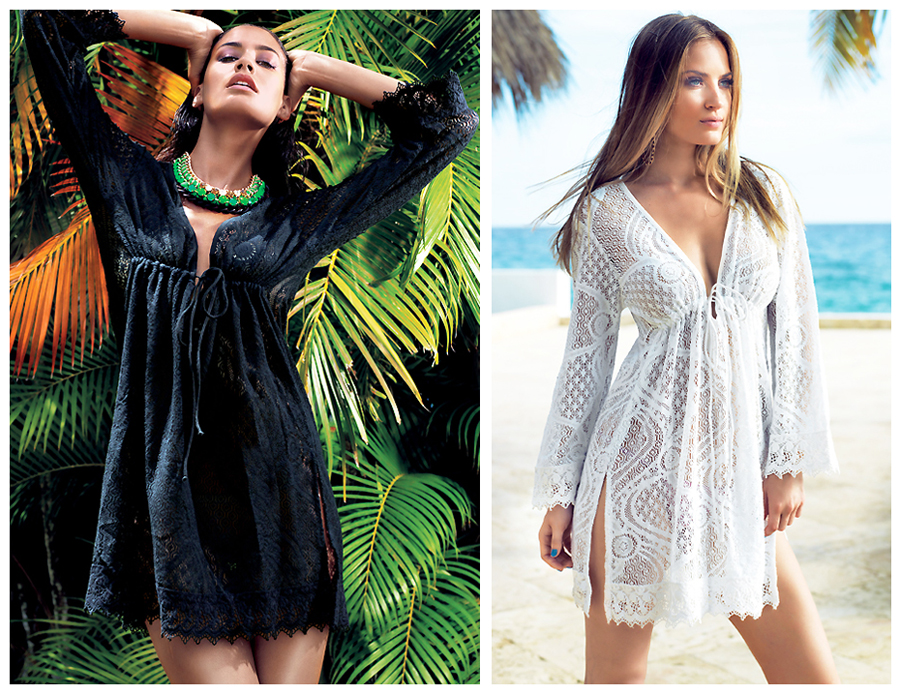 This stunning kaftan has the exquisite lace details and a laser cut fabric. It's Boho inspired and very flattering: Its plunged V neck and empire-line shaping will enhance your breast and shape your figure.
Iconique Embroidered Beachwear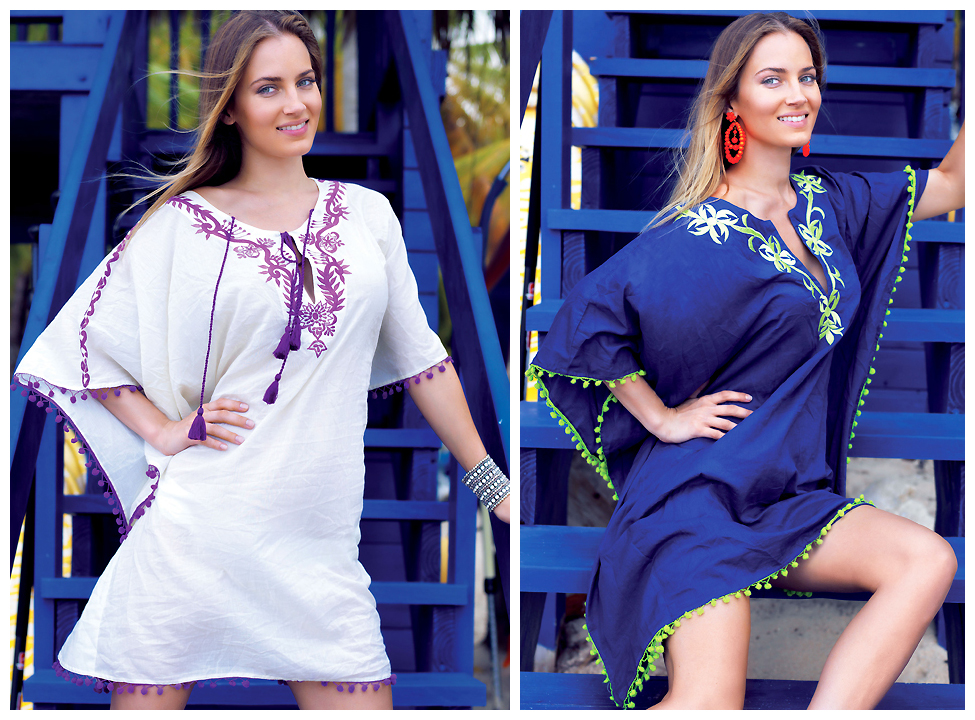 Comfortable loose fitting and lovely contrast floral embroidered beachwear. The Iconique Morocco Embroidered Kaftan (left) has lovely purple tassels and matching pom pom trims. The Iconique Pacha Inaco Embroidered Poncho (left) has a similar design, but also a flattering contrast between flo green and classic blue.
Iconique Lydia Yellow Sun Dress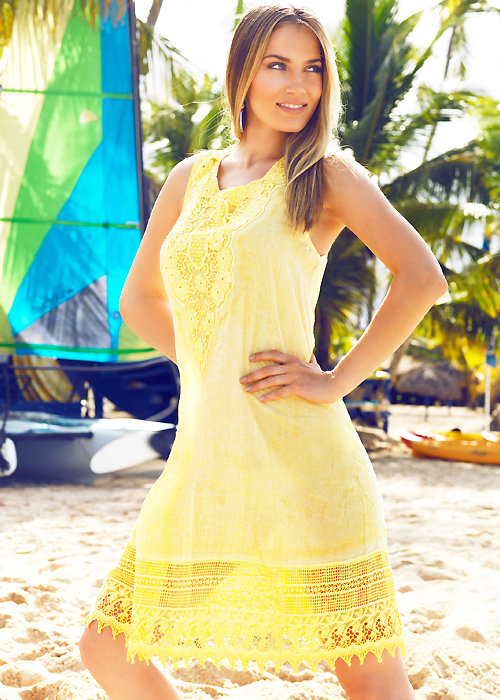 Have you ever visited the Amalfi Coast in Italy? The Iconique Lydia Yellow Sun Dress has the colour of Sorrento lemons, an Italian village popular for the fruit and the luxury of its shops.
Iconique India Embroidered Poncho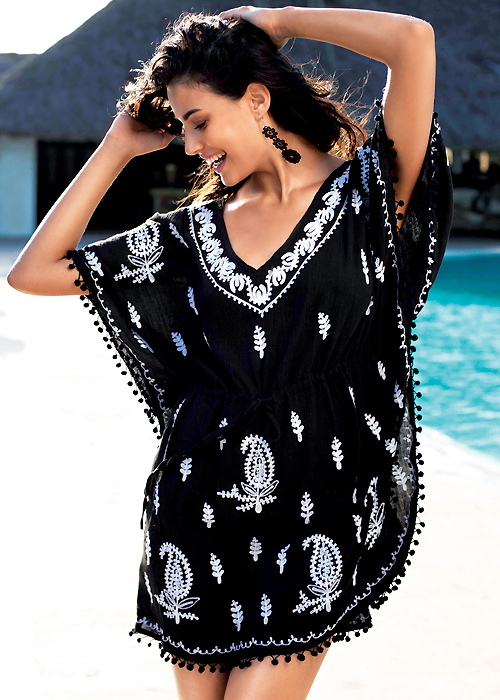 Indian inspiration with a Mediterranean twist. This poncho is one of our favourite items of the new Iconique beachwear collection. It's perfect to pair with your monochrome swimwear. We absolutely adore it!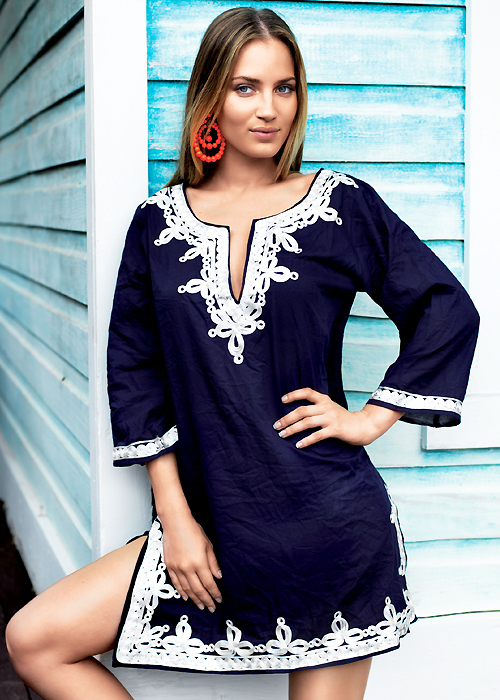 This simple but elegant kaftan has beautiful Arabian-inspired embroideries with a stylish white and navy colour contrast. You can pair it with a Gottex sun hat for the ultimate Mediterranean look.
Now that you've seen the New Iconique Beachwear Spring Summer 2015 collection, tell us: What's your favourite one?
You May Also Like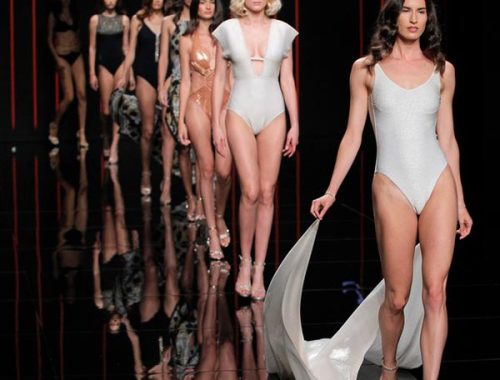 17 August 2018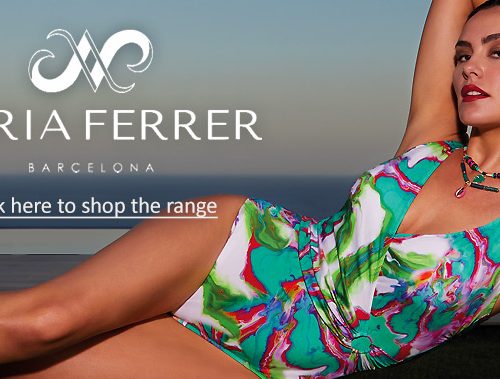 6 March 2023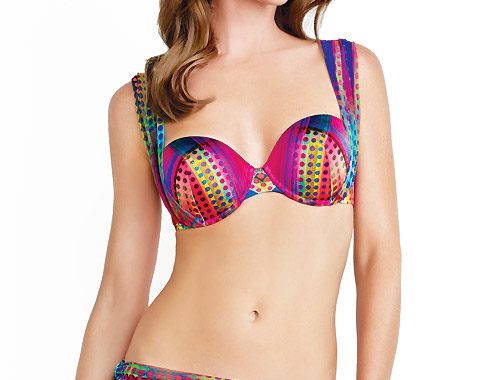 28 June 2015