Why You Need To Wear A Floral Print Swimsuit This Season
17 June 2019
This may not sound like news for you, but we, at UK Swimwear, lose it for a good floral print. We can't help it. We just love our florals! And so, we believe every single woman should not only own but, actually, wear a floral print swimsuit this season. We do we say so? Keep reading to learn about out tiny obsession with floral print swimsuits!
A monochrome floral print swimsuit is a timeless style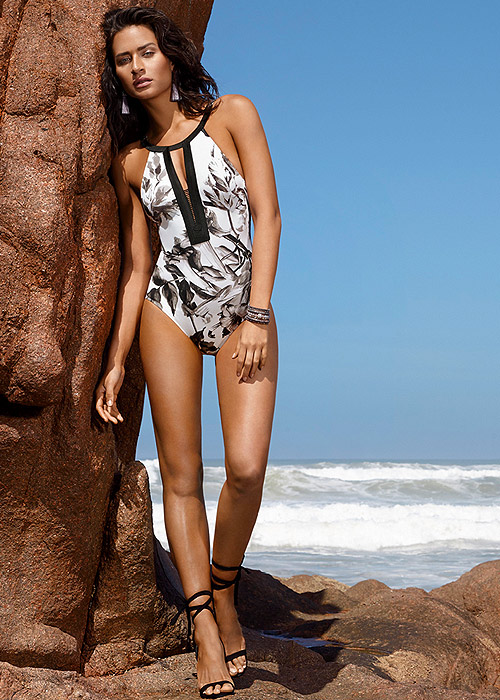 If you are one of the few who haven't yet worn a floral print swimsuit or bikini, monochrome floral print swimwear is a straightforward option. So simple, yet so classy! Monochrome swimwear had its peak two seasons ago, but, let's be honest, the black-and-white combo never goes out of fashion. Not now, not in a million years. You can trust a swimsuit like the Maryan Mehlhorn Night Garden Swimsuit will always stay in fashion.
Gottex always has the perfect floral print swimsuits
Gottex always has the prettiest floral prints. They proved it last season with these amazing floral swimsuits we are still loving. One year later, we still get calls of customers asking if we are going to re-stock some of those styles. Sadly, once they are gone, they are gone. However, the end of one season is the beginning of another one. And this season Gottex has some new lovely floral prints to welcome Summer in style.
Which of these two floral and leaf prints do you like the most?
The right print can drive attention to the 'right' places
Have you also noticed how the bold floral motif seems to wrap around the torso of the model above this text? Somehow, this lovely Seaspray swimsuit manages to drive the attention to the bust area. Is it only us who find it super flattering? Surely we aren't the only ones who appreciate this 'contouring' effect. The tiny petal details on the lower right are delicate and elegant, too, and the perfect contrast to the larger floral motif.
You can wear a luxury floral swimsuit season after season
Most floral prints are timeless. Therefore, you can get to wear your luxurious floral swimsuit season after season and, of course, look ideal. At the end of the day, a good floral print is as much of a must-have swimwear style as a little black swimsuit.
As you can probably imagine, Roidal is one of the best brands for floral printed luxury designer swimsuits, but now the only one. Gottex, Maryan Mehlnorn, Tessy and Forever Unique have amazing swimsuit styles with all sorts of floral prints in a wide range of colours.
What if you prefer to wear a floral print bikini?
Aren't you a fan of swimsuits? No problem! We have plenty of options for you. Who wouldn't like to wear one of these gorgeous floral print bikinis below!
What's your favourite floral bikini set?
You May Also Like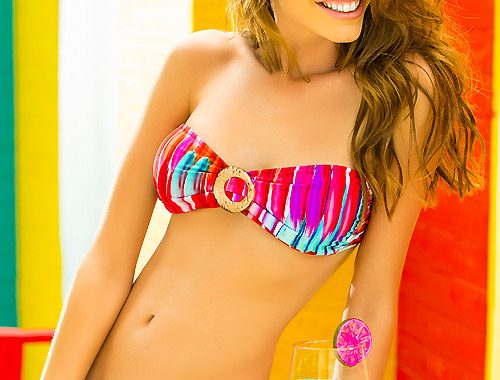 16 August 2015
9 September 2011