A Bikini Or Swimsuit This Summer?
31 August 2022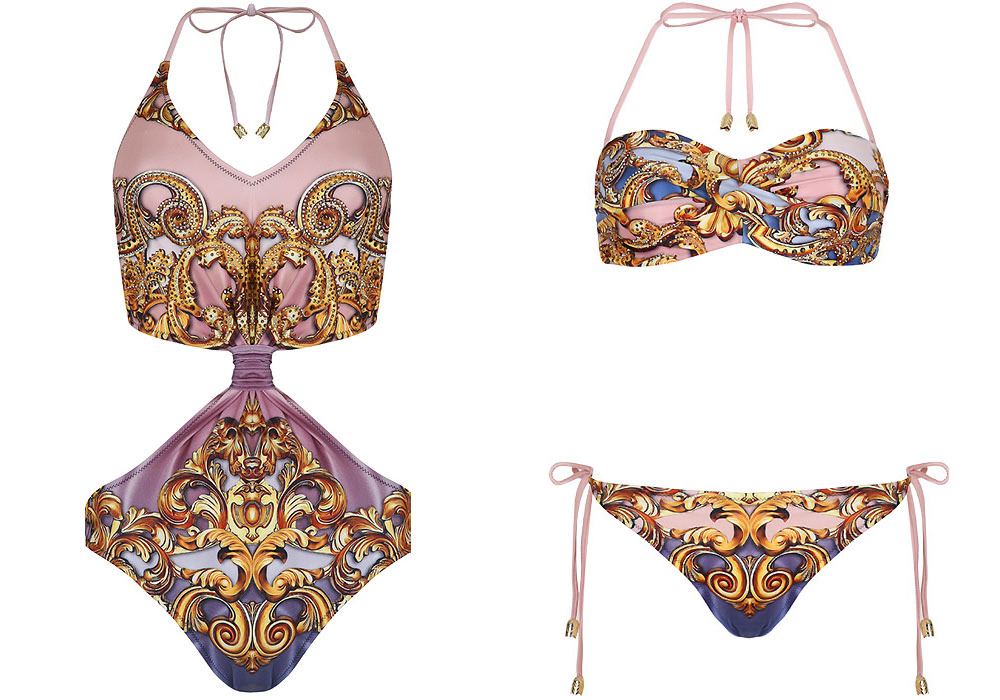 If you're planning a summer holiday, there are several factors to consider when it comes to your beach outfits. There's a wide variety of swimwear options available, each with its own unique features. The first question to ask yourself is whether you prefer a bikini or a swimsuit. This will determine your style choices.
Experienced travellers often have a preference for one or the other. Some women love bikinis, while others are devoted to swimsuits. If this is your first vacation or your first trip in a while, you might be unsure which option is best for you. Changes in body shape due to factors like having kids or working out can also influence your decision. This article aims to assist you in resolving the essential summer dilemma of choosing between a bikini and a swimsuit. There are advantages to both, and it's worth considering them.
For those with simple tastes who still want to stand out, there are options available for both bikinis and swimsuits. Now, let's explore the advantages of each.
Advantages of Bikinis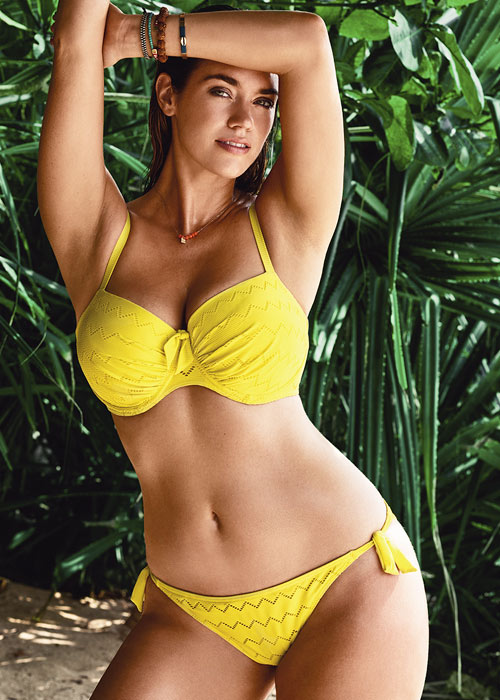 Bikinis offer two major benefits. If you desire an all-over tan or wish to showcase more of your body, a bikini is the ideal choice. Nothing quite compares to the exposure to sunshine that a bikini provides. Of course, it's important to always use sunscreen and prioritize your safety. If you need to cover up, keep a kaftan or pareo handy to throw on. The only downside to bikinis is that they require a bit more confidence to show so much skin.
Many women who don't have the desired figure or whose body shape has changed shy away from bikinis. However, this shouldn't be the case. Curvier women can look fantastic in a well-designed bikini, as many swimwear designers create bikinis with curvier bodies in mind. It's crucial to choose a bikini that suits your shape and size to enhance your appearance. Avoid squeezing into a bikini that is too small, as ill-fitting swimwear can be unflattering and make you appear larger than you are. Ultimately, whether you feel confident wearing a bikini depends on your own body confidence.
Advantages of Swimsuits

Swimsuits are the preferred choice for women who lack the confidence to reveal too much on the beach. Swimsuits offer additional advantages over bikinis, such as the ability to provide compression or support. Tummy control swimsuits, in particular, are highly popular and cater to various body sizes. Some brands even claim to help you appear a dress size smaller within seconds. Slimmer women also appreciate shaping swimwear as it tones, lifts, and enhances areas that may be saggy or flabby, accentuating their natural figure.
However, there are a few downsides to swimsuits compared to bikinis. They may be less comfortable, offer less tanning area, and make you feel a bit stifled in the heat. Nevertheless, swimwear designers have developed techniques and materials to create beachwear that is comfortable to wear in hot weather. Ultimately, the choice between a swimsuit and a bikini boils down to the preference for material coverage or a more material-free feel.
You've Made Your Decision, So Now What?
Once you've made your decision between a bikini and a swimsuit, the next step is finding the right swimwear that suits your style and provides comfort and creativity.
There are numerous designer bikinis and swimsuits available in solid, vibrant colours. A black or white design can be striking even without the use of additional colours. Additionally, swimwear with simple and classic floral patterns never goes out of style. So, how do you decide what's right for you?
Choosing the Best Colour Swimwear for You
Classic black or white swimwear is always a safe choice, but perhaps you're looking for something a little different. It's helpful to be aware of your natural palette. If your skin tans easily, you likely have a warm palette. If you have pale skin that burns easily, your palette is likely cool. A solid, bright-coloured bikini, such as orange, green, or yellow, can look vibrant against dark, tanned skin but may wash out pale skin. For pale skin that doesn't tan well, a pale blue swimsuit or pink bikini might be more suitable. Metallics like gold complement warm-toned, tanned skin, while silver is better suited for cool palettes. While younger women often look great in a plain black swimsuit, more mature women may find that a navy swimwear is more forgiving.
Choosing a Pattern That Reflects Your Personality.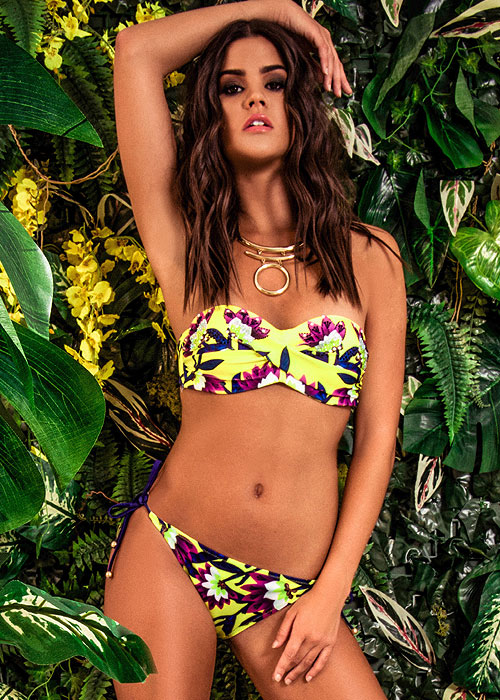 Patterns can add beauty, vibrancy, and timeless style to swimwear. However, complex patterns can sometimes appear busy and overwhelming. It's important to choose a pattern that suits your personality and preferences. If you have a lively, bubbly personality, bold and brightly coloured patterns are ideal. If you're more reserved and shy, opt for something subtle with smaller motifs or textured patterns woven into the material. Monochrome swimwear is a perfect choice for those who prefer a black and white aesthetic.
Plain Doesn't Have to Mean Boring
Plain and elegant swimwear can be an excellent choice, but it doesn't have to be conventional. The key is to look for innovation even in familiar designs. A classic geometric pattern with a glitch effect or a floral pattern created with watercolours can add a unique touch. Even a simple geometric pattern in an unconventional colour can make a statement. The goal is to ensure your bikini or swimsuit stands out in its own way. This way, you won't need to rely on extreme colours or patterns.
Small Details That Make a Difference
If you have simple tastes but want your bikini or swimsuit to stand out, pay attention to small details. A subtle detail can make a big statement on swimwear due to its limited canvas. Look for swimsuits or bikinis with brooches, beaded fringe details, or crystals set into the fabric for a beautiful sparkle in the sunlight. If a bikini design surprises you and you find it beautiful, it's likely a new trend in swimwear.
Remember, the most important aspect of choosing swimwear is your comfort. Select something that makes you feel confident and suits your preferences. If you're a swimsuit lover but fall in love with a pattern only available in a bikini, don't hesitate to go for it.
You May Also Like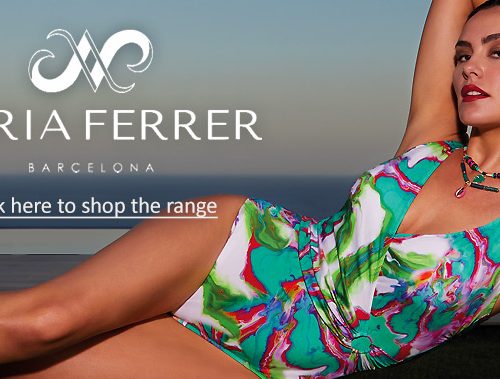 6 March 2023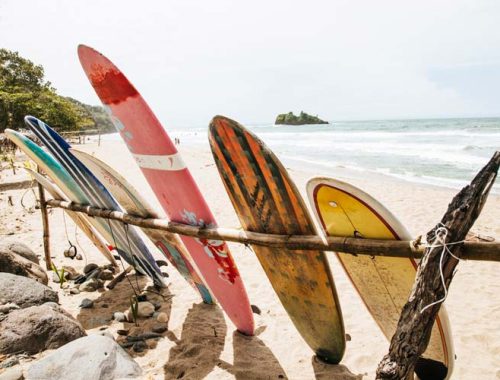 3 January 2019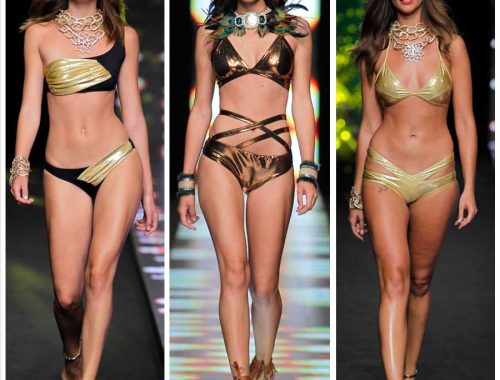 18 January 2017