Top Spring Summer 2020 Swimwear Trends As Seen On The Catwalks
3 January 2020
New season, new fashion trends. Do you know what's going to be hot this season? We have analysed every single style at Miami Swim Show, the world's No.1 fashion show for swimwear, and discussed it with a large number of swimwear retailers and fashion stylists. Do you want to know what are the top Spring Summer 2020 swimwear trends? Keep reading!
Bikinis and swimsuits, back to the 90s style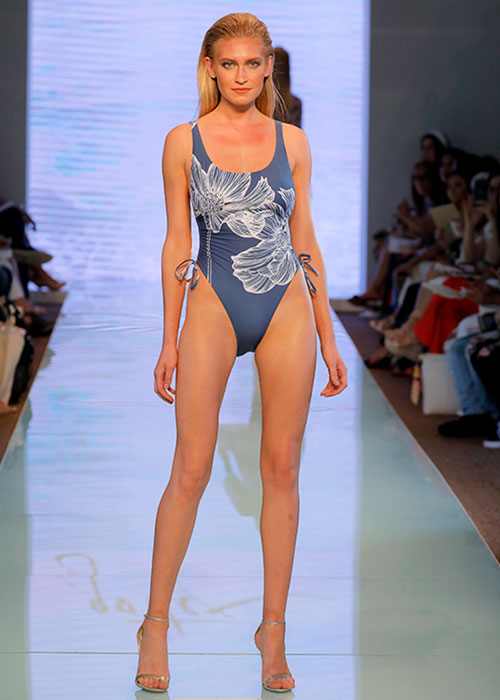 Source: Thomas Concordia/Getty Images for Gottex
Is the swimming world back to the 90s? That's what we thought when we first saw Gottex's 2020 collection for the first time. This style above, in particular, Gottex Lily High Leg Swimsuit, brings back some 90's vibes because of the ties, which allow you to show off curves. A high leg cut like this makes your legs look longer, so it's ideal for shorter women.
This swimsuit also puts together two more Spring Summer 2020 swimwear trends:
Floral prints: More 70's than the 90s, florals are, along with the geometric prints, huge in 2020. We just can't help it. We love a good floral print!
Tank swimsuits: For 2020, less is more. Minimal tank swimsuits seem to have their moment in the sun. Gottex Profile has some gorgeous tank swimsuits if you fancy a look.
And, back to the 90s style. Aside from the tie-front bikini tops and tie-side bikini bottoms, there's another trend from the 90s we've spotted: the deep V neckline. Just like this picture below.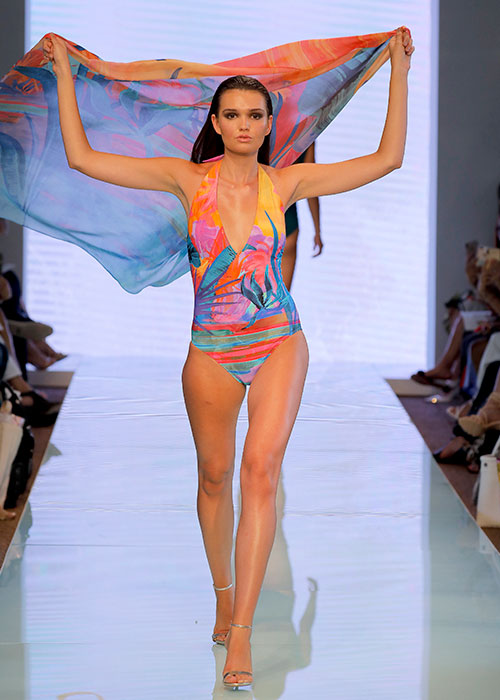 The deep V neckline isn't the only neckline style that's on-trend at the moment. The one-shoulder swimsuit is still hot for 2020 and, following this minimal swimwear trend we mentioned before, strapless swimsuits are similarly hot. To be fair, there isn't a single neckline style that will lead the spring-summer season, like previous years. 2020 is all about diversity.
Spring Summer 2020 swimwear is more diverse
We aren't the only ones who think so. Harper's Bazaar agrees with us that the swimwear world seems to move towards a more inclusive and diverse world. Not only size-inclusive, with plus-size models and a larger range of DD+ swimwear, swimsuits for taller women and bikinis and swimsuits for the larger sizes, but also modest swimwear, tankinis and swim dresses, for those who don't want to show too much skin.
2020 is the season to feel comfortable and look gorgeous in swimwear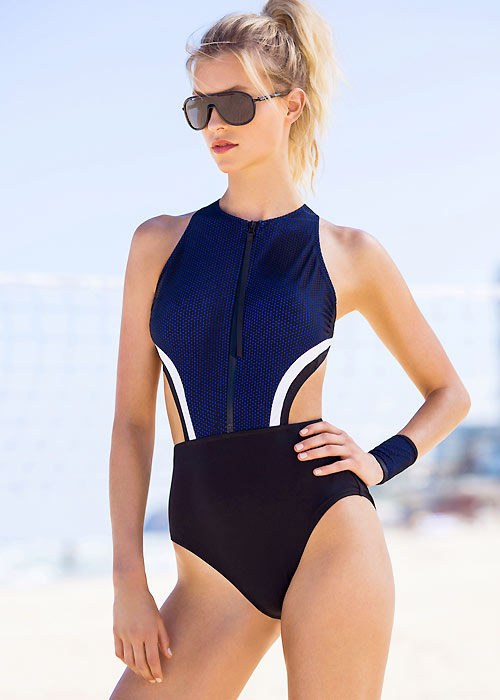 Comfort over style. That's the motto for spring-summer 2020. For example, long-sleeved swimsuits and high-neck swimsuits were unthinkable in the past, but, nowadays, they are now a must-have for many women. After all, these offer more protection against sun rays (essential if you are off to some snorkelling or surf holidays). With the addition of embroideries or a simple front zipper, you can look sophisticated and feel comfortable.
Top swimwear colours for Spring Summer 2020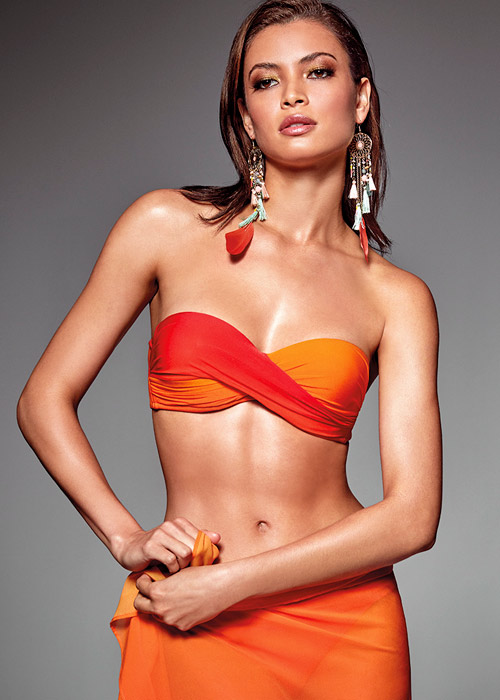 Orange is the new black? Not, but it's almost like the series. Orange, along with other citric colours, such as mandarin, amber and lemon, are the top colours for the Spring Summer 2020 season.
For those who don't get too excited about bright colours, check these alternatives:
Black, especially for bikinis. The tinier, the better, this season. The Little Black Bikini is a thing this season.
Chocolate brown. It may not be the most obvious colour for swimwear, but chocolate looks fav paired with yellow, lime, beige and ivory, so it's ideal to find the perfect matching beachwear. Plus, our beloved leopard prints in chocolate are just perfect! (Yes, you guessed it. Animal prints are also hot for swimwear!)
Classic Blue. Pantone's colour of the year is an elegant but simple dark blue shade. Darker than Cobalt Blue, close to a navy. Ideal for those who love the sailor style. Pair it with white and bright red, of course.
Swimwear from Day to Night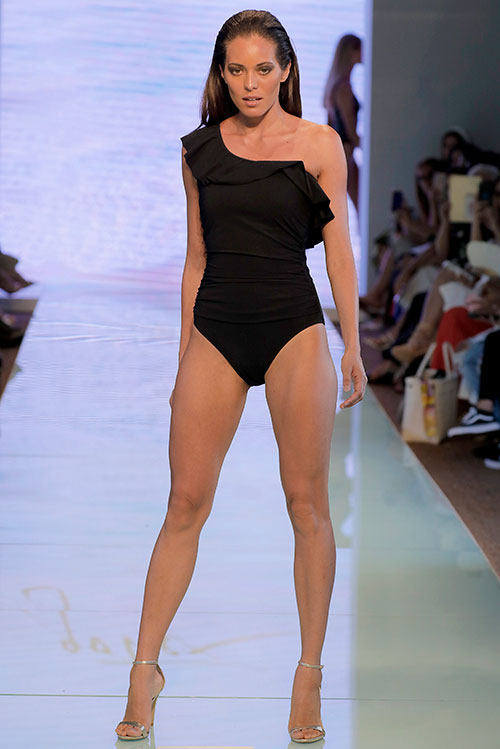 A swimsuit is more than a garment for swimming and sunbathing in 2020. This is the season to wear your swimwear as a bodysuit, with your favourite shorts, jeans or skirt. Our Gottex Couture range has the most perfect luxury one-piece styles, ideal to rock this fashion trend. And remember, you can always wear your kaftan and your sun dress outside of the beach, for the ultimate boho look.
We hope our swimwear trend insights help you choose the right swimwear and beachwear for you. So, tell us. What are your favourite Spring Summer 2020 swimwear trends?
You May Also Like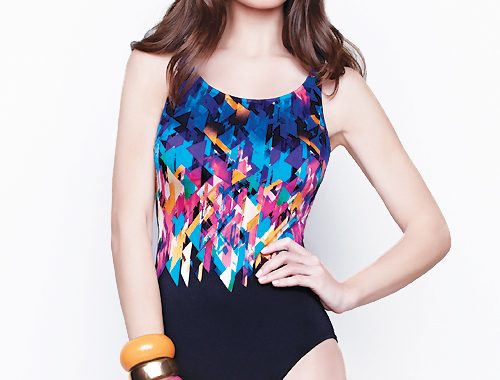 16 July 2015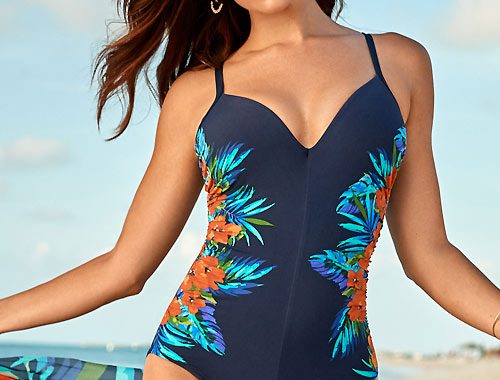 4 April 2019