Gottex Swimwear 2020: A Sneak-Peek To The New Range
15 October 2019
We, at UK Swimwear, are huge fans of Gottex swimwear. We love Gottex and we aren't the only ones who have a crush. After all, what's not to love in Gottex amazingly beautiful bikinis and swimsuits? And, of course, the beachwear. Those silky pareos and kaftans of Gottex are simply stunning!
As you can imagine, one of the most awaited moments of Miami Swim Week is the preview of this luxury brand. Gottex never disappoints, of course. The Gottex Swimwear 2020 collection was everything we had hoped for and now it's time for us to share it with you.
Top Trends in Gottex Swimwear 2020 collection
Gottex's 2020 swimwear collection seeks inspiration in the 70s, but also travels back to the 4os and the 50s. It takes the best bit of every past trend, bringing back together to create an iconic collection.
Indian Summer. A pretty colourful style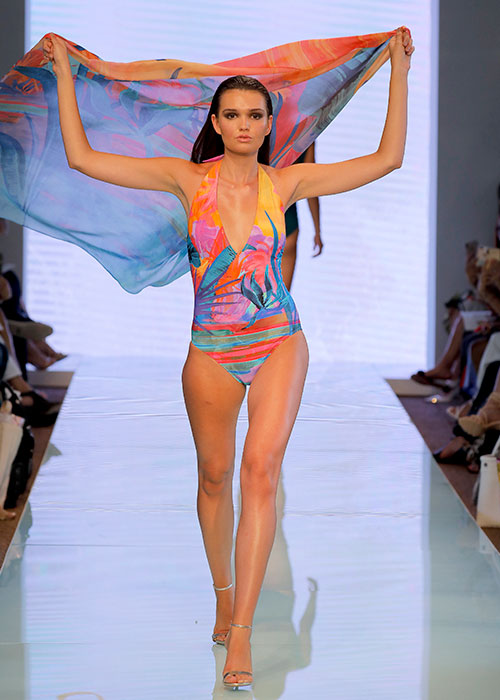 Gottex Indian Summer is one of the more vibrant styles in the collection. It combines a flattering plunge V neckline with a bright print, with leaf and abstract motifs.
Florals and abstracts are a vital part of the Gottex Swimwear 2020 campaign, as you'll see. Just take a look at these two below.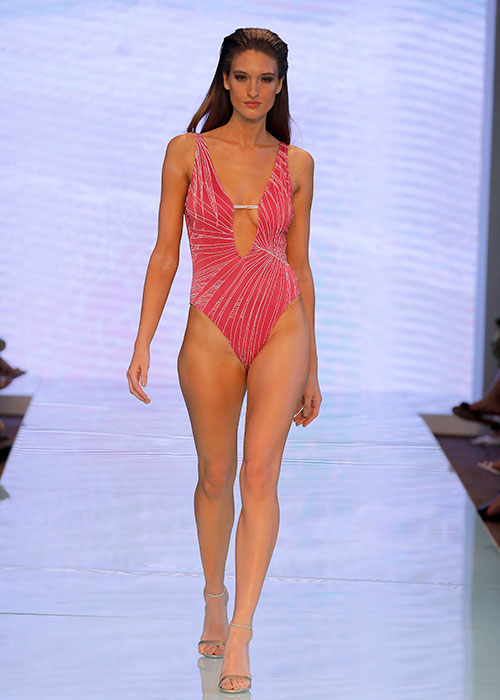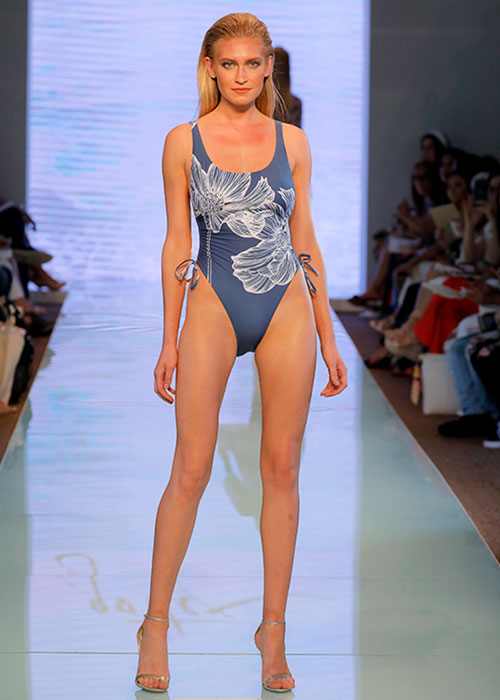 We can't wait to have these in our hands. Can you blame us? On the meantime, let's read where all this inspiration comes from.
What are the major trends in Gottex Swimwear 2020?
Gottex's major trends for 2020 are as follow:
Playful retro: a return to the '70s with a twist of the '50s. Florals and gingham prints are part of this collection. Just like the floral motifs we just showed you.
Empower up: An update of the classic styles with some stunning details, such as studs and leopard prints (see the picture below). Because did animal prints ever stop being on-trend?
Dance party: Another classic of the '70s, mixed with '40s-like dusty floral print and palm motifs, to evoke a lush vacation feel.
Gottex Swimwear 2020 collection: Modern geometric prints and much more
We have already mentioned the florals, leaves and tropical prints and that beautiful hand-painted effect you can only in luxury swimwear brands like Gottex. We've seen it in the past. Do you remember these floral swimsuits Gottex designed in 2018? How gorgeous these were!
Gottex Swimwear 2020 collection is more than florals, though. Modern geometric prints and stripes are key to this collection. Retro scarf prints, belts, braids and other gold accessories complete some of our favourite looks for this season. Because sometimes all you want is a timeless look with that little 'something' that makes your swimwear stand out from the crowd.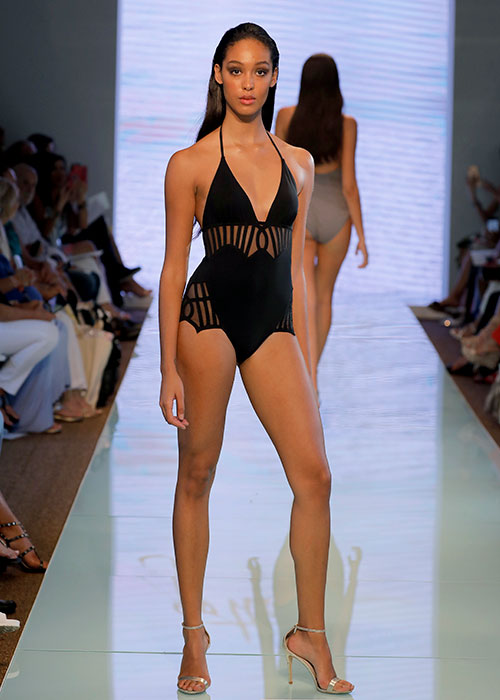 Sneak-peek to Gottex Couture Swimwear 2020 collection
Gottex Couture is the most glamorous swimwear and beachwear collection in our whole website and we are very proud to stock this exclusive collection one more year, after the success of Gottex Couture 2019, inspired by female Royalty.
Gottex Couture elevates swimwear to a new level. A piece of investment you can wear further than Summer. As we recently discussed in this blog, Gottex Couture swimsuits are ideal to wear as bodysuits, as a 'ready to wear' piece you can mix and match for a dinner date or a nightclub party.
Just look at the image below. Would you know this is a swimsuit if we hadn't told you? We could swear it's a stunning plunge bodysuit if we wouldn't know it's made by Gottex.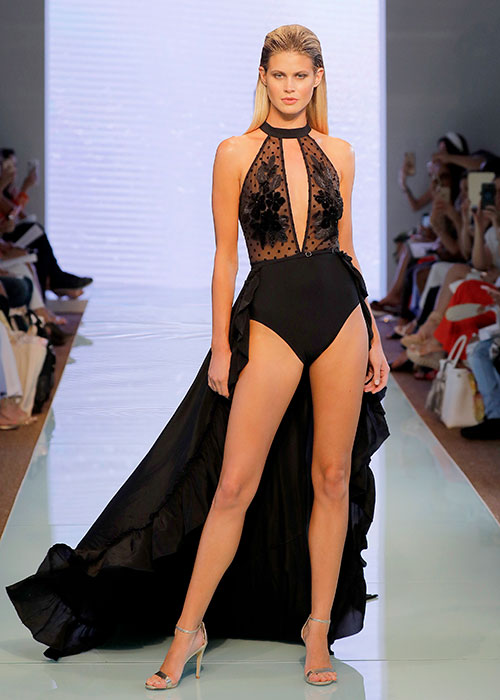 The Gottex Carina swimsuit above is paired with a matching maxi pareo, featured as a maxi tail for Miami Swim Week. We leave you here, but we hope you are hungry for more Gottex swimwear 2020 beach styles like we are.
In the meantime, why don't you revisit our Gottex swimwear collection?
You May Also Like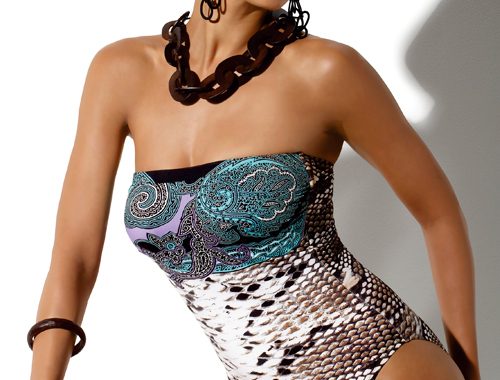 14 January 2013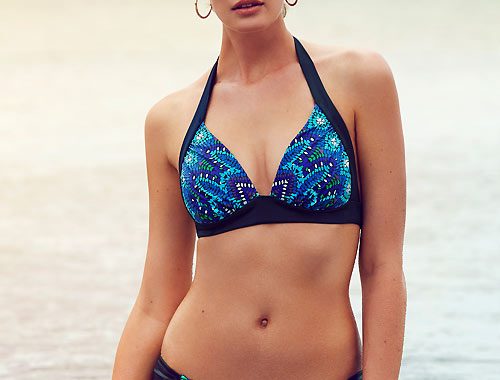 18 September 2018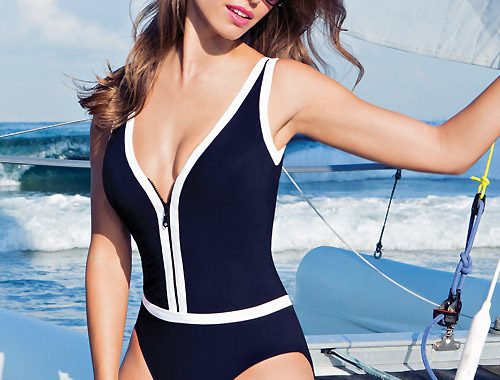 6 March 2013