Gottex Welcomes Spring With These Fabulous Floral Swimsuits!
12 March 2018
There are two types of people: Those who love floral swimsuits and those who hate floral prints in swimsuits, bikinis and beachwear. As you can imagine, we are in the first group. We just lose it for a lovely floral print! If you share our love for floral printed swimsuits, we are 100% sure you'll love to take a close look at all these fantastic styles in the Gottex 2018 swimwear collection.
Gottex Hawaii Floral Swimsuit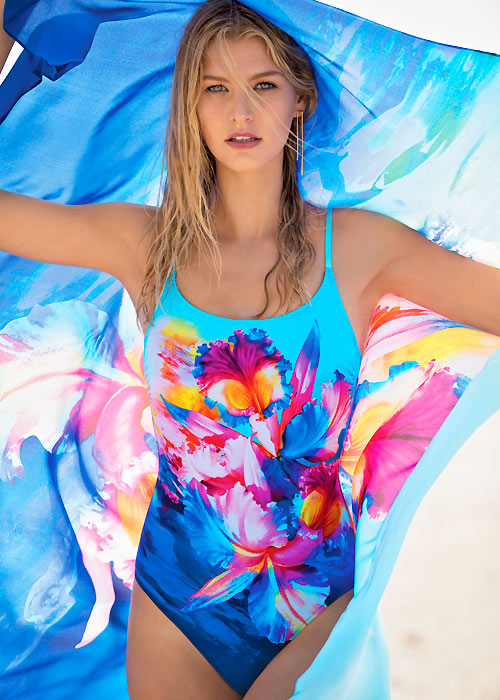 How do you like the floral print in the Gottex Hawaii swimsuit above? This floral motif is part of a wider collection, including four swimsuits (one of them a mastectomy swimsuit) and a lovely silk maxi pareo.
Little can we say about this style you haven't already noticed yourself. Maybe we can insist on the beauty of the orchid flowers in this floral swimsuit and the perfect combination of bright colours, from the pink and red of the floral motifs to the intense blue of the background. Notice how this blue background changes from the top neckline area to the bottom, this is, in the hips area.
Gottex Sangria Floral Swimsuit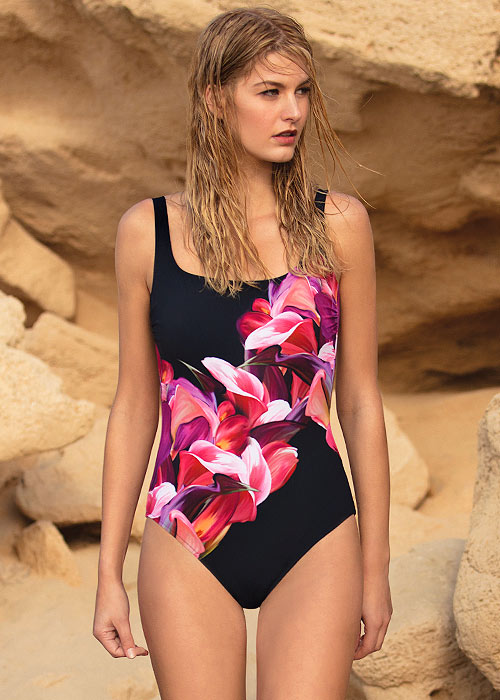 Just like the Gottex Hawaii print before, this Gottex Sangria floral swimsuit is presented in diagonal. Is this good or bad, you ask? This is simply perfect! You see, when a print crosses your body in diagonal, it gives you an hourglass effect. Your waist seems slimmer, without the need for compression. It's more a visual effect than an actual tummy control. The stunning Sangria print is available in four swimsuit styles, including mastectomy and bandeau, and the cutest beach kaftan.
Gottex Contour Emerald Island Swimsuit
This floral swimsuit is totally different from any other floral swimsuits in this year's collection. It's part of the Gottex Contour collection, which is the name Gottex gives to all its tummy control swimsuits.
It's important to say that Gottex Contour swimsuits have a light support, so they feel absolutely comfortable. Rather than a strong shapewear, like Miraclesuit or Amoressa swimsuits, the Gottex Contour Emerald Island swimsuit will give you a smooth look in the waist, belly and hips area. How beautiful is this blue floral print!
What's your favourite Gottex floral swimsuit of the season?
You May Also Like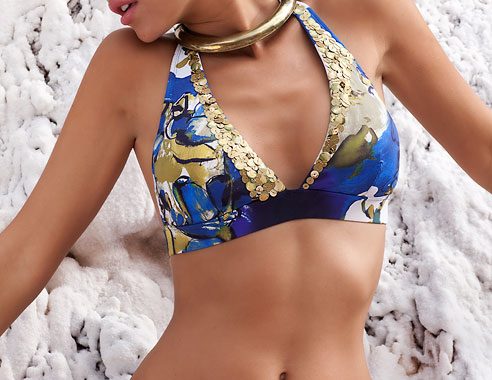 14 September 2012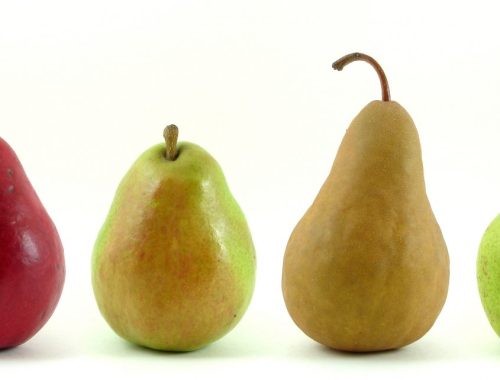 9 September 2015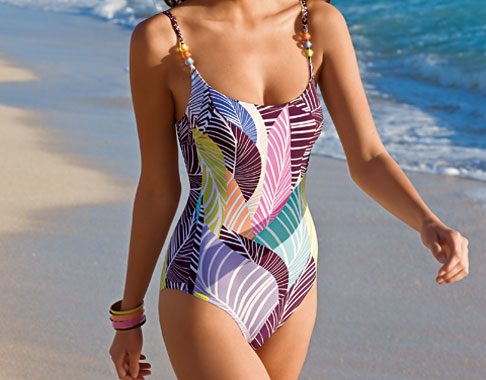 5 November 2014