Amoressa Swimsuits: The Magic Touch for a Flattering Tummy
28 February 2018
A new brand of swimwear has landed to steal our hearts and make you look absolutely stunning. If we talk about tummy control swimsuits, you'll quickly find out what's the name behind Amoressa swimsuits. Can you guess it?
It's Miraclesuit! It wasn't so hard to guess, right?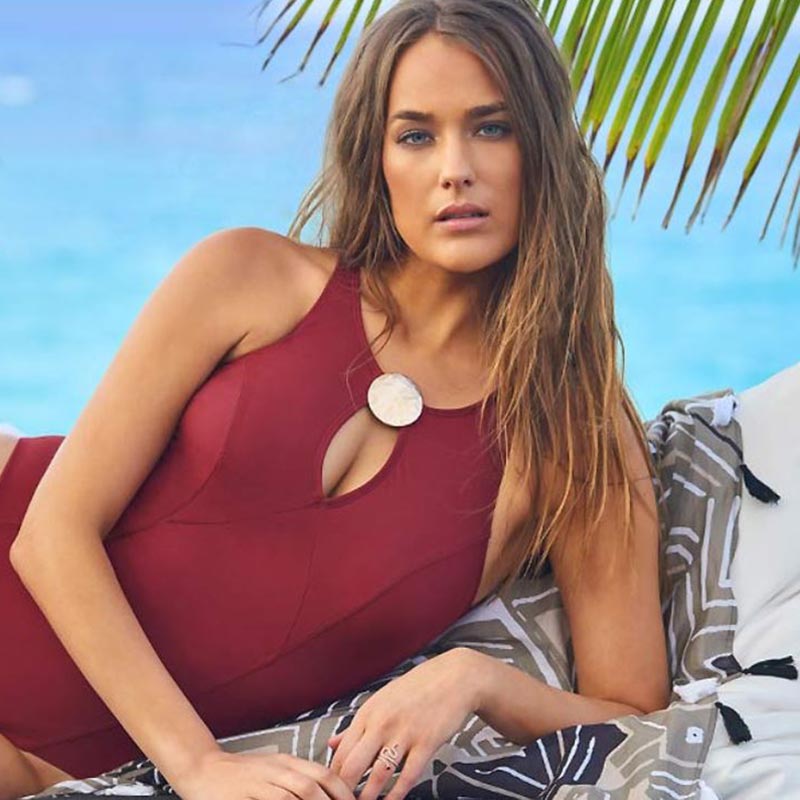 Swimwear brand Amoressa wants to boost women's confidence and elegance all around the world. To do so, Amoressa has introduced a very special first collection. Minimal-inspired swimsuits, simple but sexy, for all of you who believe sometimes less, is more. We have tried them already and we have fallen in love with them.
Somehow, Amoressa swimsuits manage to enhance the body shape of women without feeling uncomfortable or restrictive. Freedom to move around feeling pretty and elegant.
Take the example of this white swimsuit on the left, the Amoressa Only Live Twice Horizon Swimsuit, which is the perfect example of a beautiful Amoressa designer swimsuit. You cannot see it in this picture, but if you click on the link a few lines above this you'll see how flattering is the high waist and low neckline combination in this swimsuit.
A magical combination of seams and ruching will draw your silhouette and make you look stunning. Our favourite feature, though, is the multi-strapped back. Isn't it the prettiest?
What else could we ask for?
Well, there's something else: quality for the price. If you have tried Miraclesuit swimsuits in the past, you must agree with us that quality is unbeatable. They are the kind of swimsuits you get tired of seeing in your holiday pictures. You may wear them year after year and, still, they look as good as the day you bought them. Amoressa swimwear has just an equally luxury finish, so it's the perfect investment for you. Is your birthday coming soon? Keep Amoressa swimsuits in your wish-list!
Swimsuits right on trend:
This Amoressa swimsuit joins three swimwear trends altogether: The plunge neckline (1), the eyelet details (2) and the tied straps (3). It isn't a halter neck style, although it looks close, as its back is closed on the top with an 'open-back' effect. Something really pretty, with a cool touch, don't you think?
This seductive look puts together other three trends you'll be seeing a lot in Spring Summer 2018: the high neck swimwear (1), the zig-zag pattern (2) and the see-through panels (3). We love its burgundy colour, too, because burgundy isn't a colour you see every day in swimwear or beachwear. It looks very elegant!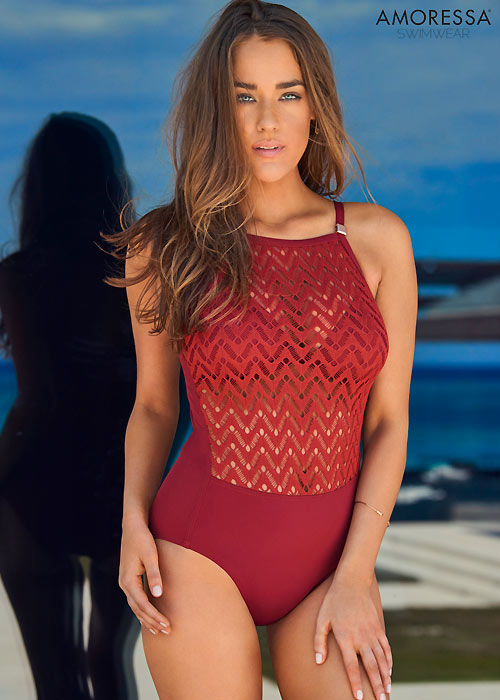 Has any of these Amoressa swimsuits caught your attention? There's more here!
You May Also Like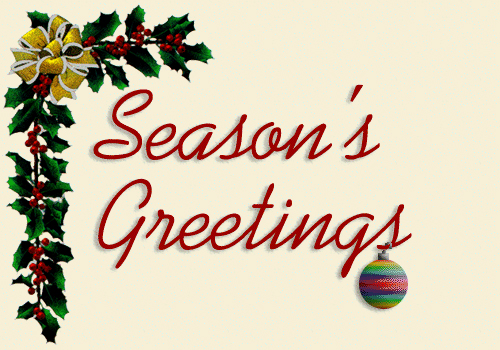 23 December 2013
9 September 2011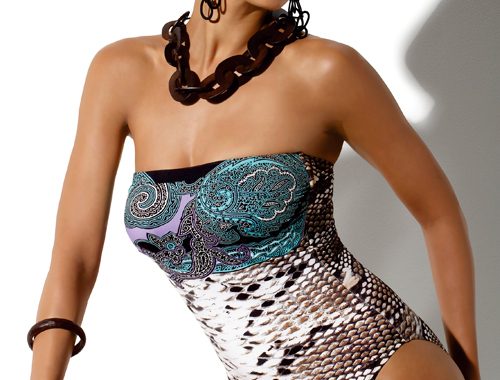 13 August 2013