Five Luxury Swimwear Brands To Follow In 2018
9 January 2018
We have written words and words about our favourite luxury swimwear brands in the past. If you have ever checked these pages before you can probably guess what's our favourite brand of luxury swimwear. Gottex, of course! Gottex's luxury bikinis and swimsuits make our dreams come true and, what to say about its luxury beachwear? Well, only that, if you can afford to buy luxury swimwear, you should look no more!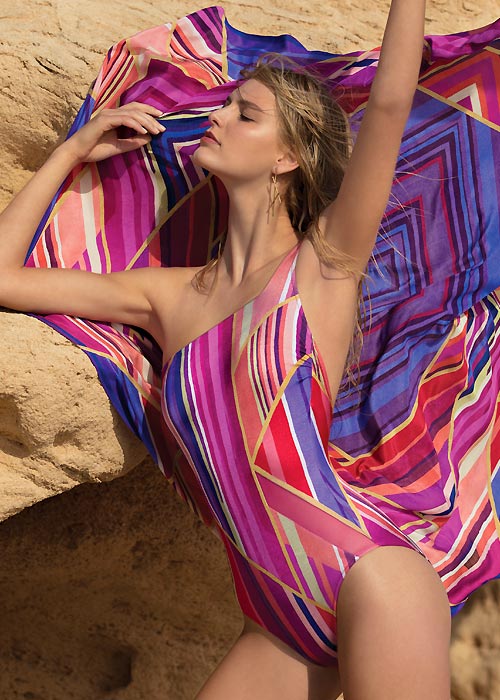 But Gottex isn't the only brand of luxury swimsuits we lose it for. Here you have a few other luxury swimwear brands you may want to take a look:
Roidal: all Roidal swimwear and designer beach cover-ups are manufactured in Spain and delivered to our warehouse in the UK. All the process is hand-made by expert hands, which gives it a unique value. Roidal prints are always a success!
Maryan Mehlhorn: If you are looking for luxury designer swimming costumes, Maryan Mehlhorn is your brand. Not only its swimwear is sophisticated and chic, but also very comfortable to wear in the swimming pool or the spa. It's the kind of luxury swimwear that steals all the attention.
These three luxury swimwear brands: Gottex, Roidal and Maryan Mehlhorn, have been with us for a few years and we love them. However, we stock these five designer brands you cannot miss this season. If you want to head the beach in style, you need to check out our selection of the five luxury swimwear brands you should be following in 2018.
Aubade Swimwear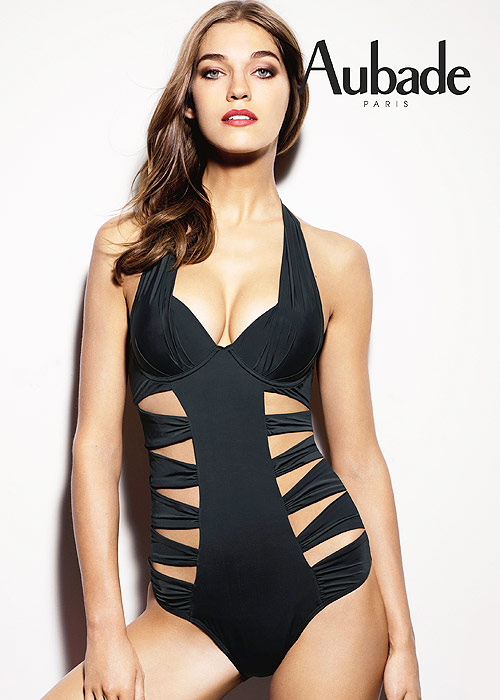 If you follow the blog of our sister site UK Lingerie, this certainly isn't the first time you have heard of Aubade. This French name is one of the finest brands of lingerie in the World. What about the Aubade swimwear? Well, right as you imagine. Aubade swimwear designs are always as fantastic as the lingerie ones. When we saw them for the first time, we thought we had to stock this brand. It's so beautiful!
We currently stock a couple styles, but more fabulous swimsuits and bikinis -as well as matching beachwear- are coming to stock very soon. Words can't describe how glamourous Aubade bikinis feel. As for the swimsuits, they always have little details that, at the end of the day, make a huge difference. We can't wait to show you the new Aubade swimwear for summer 2018.
Bacirubati Beachwear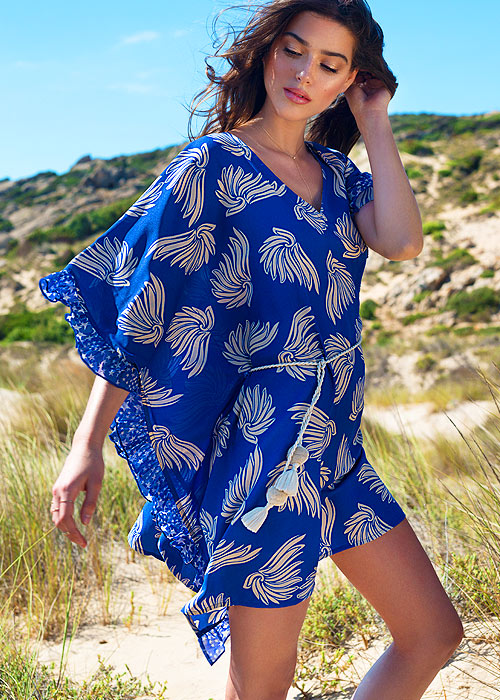 Bacirubati stands for 'stolen kiss' in Italian. This luxury swimwear brand brings together the colour and energy of the Mediterranean coast of Amalfi, in Italy. Bright red and blue, paired with gold details. Minimal designs, but powerful prints, with italic and floral motifs. One could understand that Bacirubati beachwear is a brand for the younger woman, but we believe these gorgeous styles can look ideal no matter the age. Women over 50-year-old, take note of this luxury swimwear brand!
Pierre Mantoux Beachwear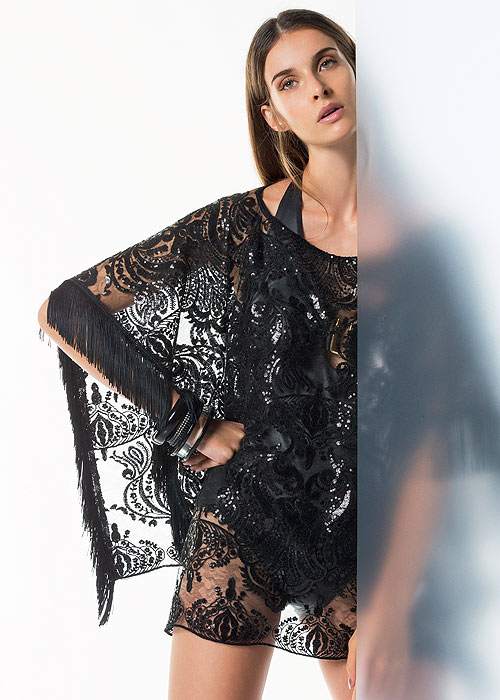 Pierre Mantoux is a well-known fashion brand. It may sound French, but it isn't. It actually comes from Italy. If you shop at UK Tights, you surely must have heard of them before, as Pierre Mantoux is one of the best brands of hosiery in Europe. We have to say Pierre Mantoux swimwear isn't as known as its hosiery, but here we are to help this change.
What do we love the most about Pierre Mantoux designs? Easy! Pierre Mantoux beachwear blends together tradition and innovation. Take the example of the picture above. There's nothing new about a lace kaftan. Black lace is a timeless feature of fashion. Still, the shape of the poncho and the cute little fringes break with tradition. Also, why not to say it, Pierre Mantoux swimwear is so chic!
PrimaDonna Swimwear

If you are looking for a luxury brand of full cup swimwear, look no more. PrimaDonna swimwear is the No. 1 name for busty swimwear (and lingerie!). PrimaDonna bikinis aren't sold as a set precisely because they aim to provide the best fit. We had always praise ourselves for having an exquisite selection of plus size swimwear, so stocking this superb brand of DD+ swimwear means the world to us! Sizes range from Small to Large, for the bikini bottoms, and 32 to 36 Cups E to G, for the tops. Great fitting isn't everything.  PrimaDonna swimwear also looks brilliant!
Watercult Swimwear
Last but not least, Watercult, the youngest of our luxury swimwear brands. Despite not being our latest addition to the family, Watercult is the to-go brand for all those who are after young styles without giving up the quality. Many people don't go on holiday as much as they'd like. So, wearing the right beach outfit is something that significantly improves the holiday experience. Watercult swimwear is our favourite brand of boho-chic swimwear, too! We've just received our third collection of Watercult and, somehow, we are as surprised with its great styles as the first days.
What of these luxury swimwear brands has inspired you the most?
You May Also Like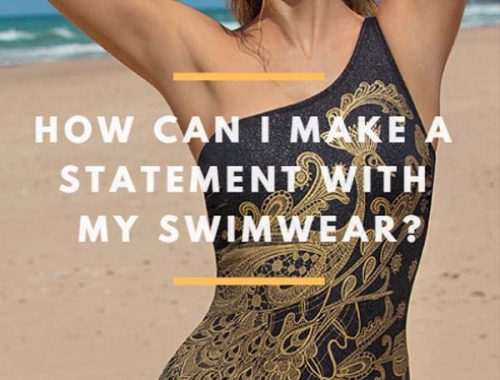 5 June 2018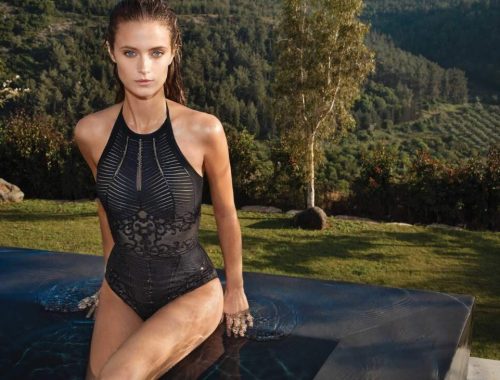 22 September 2016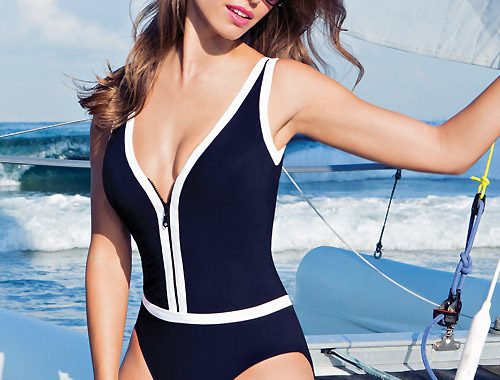 6 March 2013