Cotton Club Swimwear Brand
8 April 2011
Adding a new brand can be like welcoming a new member of the family. When I'm writing for the Tights Blog, I introduce new brands all the time. UK Tights has over Forty brands now. With swimwear, it's a lot more intimate. With swimwear, we try concentrate on a handful of luxury designers. Recently, we've welcomed a brand we feel fit right in. It's a brand that captures what we're about.
Cotton Club Swim Style
There's been an excited buzz around Cotton Club. They've decided, like so many clever designers, that internet is the way forward. We had already met their agency, who is also Le Bourget's representative. We saw them in a show and asked us to come to the private showing of the new Cotton Club season. After they announced Cotton Club was willing to go digital, we signed on the line which is dotted. It's customary to only order a select few designs with swimwear items. This time we brought on six and we wanted to show you one of them.
Brezza is one of the best items of swimwear for contrast we've ever seen, the lively red and dusky blue are opposites of one another but also go so well together. Contrast is the easiest and most exciting way to create something fashionable and we think that Brezza is one of the most accomplished at creating this effect out of any bikini we've ever seen. Do you fancy neon-coloured bikinis? We have a huge selection of bikini tops and bikini briefs you can mix and match.

You May Also Like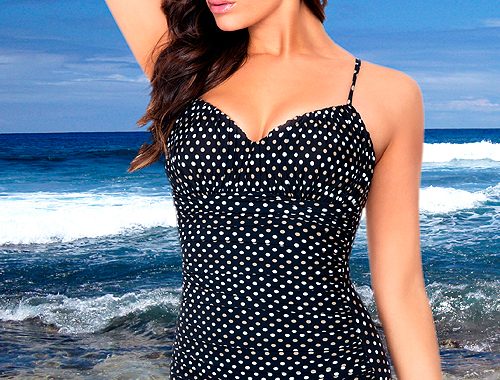 19 November 2014