Are Bikini Inserts For You?
18 September 2018
We all want what we don't have, don't we? Ladies with big boobs want smaller ones. Girls who have small boobs wish they had fuller breasts. Maybe you bought a bikini in the sale because you loved it but your little C boobies just won't fill the D cups? Then there are, of course, women who after mastectomy surgery would love to just feel normal again in a swimsuit. If you have a bikini fitting problem, we can help! If you would like your bikini cups to feel a little fuller, here are the options we have for you.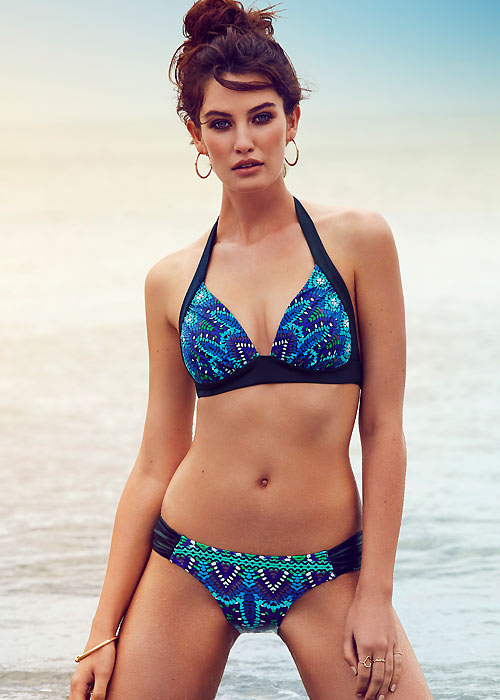 Gel Swimwear For Small Breasts
Gel swimwear is great if you want an extra little lift built into your swimsuit that you are happy to take off and leave behind. There are pros and cons to this. The big plus with gel swimwear is that the enhancement pads are built in and don't budge. The downside is that not all swimwear styles contain gel enhancements. Do you really want to limit yourself to wearing only one swimsuit or bikini on holiday? Or worse still, have one gel bikini and one with no enhancements at all? Everyone around you would be like "Hey, where'd 'they' go?!"
Who Are Bikini Top (Or Swimsuit) Inserts For?
Absolutely anybody! Indeed ladies having had a mastectomy often use bra pads to enhance the shape of their breasts in swimwear. Many women also use these pads if they just want some enhancement or to boost their self-confidence. Depending on the shape you choose, different looks can be achieved.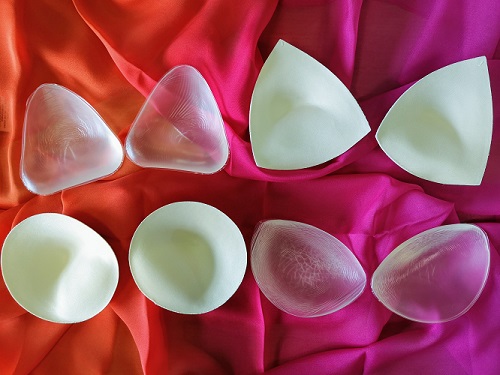 Non-Surgical Breast Enhancement Pads For Swimwear
Called by several names, inserts, enhancement pads, chicken fillets, call them what you will. These little cleavage boosting beauties come in pale peach coloured foam or clear silicone. Which one you go for will depend on your preference. Either way, these are the best option if you want to take a choice of swimwear with you on holiday. Having removable pads give you the freedom of being able to swap the pads between your bathing suits.
Are Foam Or Silicone Bikini Pads Best?
This is absolutely down to preference and something you will only be able to decide for yourself by trial and error. We asked the experts at Braza, the makers of SwimShapers for their opinion on the subject and they said exactly that. Some people prefer silicone as it takes on the temperature of the skin and moulds very well to fit the form of the breast. Foam pads are generally quite popular as they are more lightweight & breathable. They are covered with a comfortable nylon fabric which prevents the pads from becoming saturated when swimming.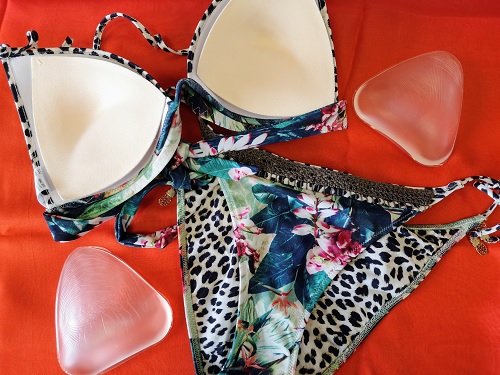 How Do The Pads Fit Inside Swimwear (foam and silicone)?
Silicone & foam pads can be inserted inside bras or swimsuit tops. You should choose a type that matches your swimwear. For example for a halter neck swimming costume, you would choose the 'Triangle' style. Or for a full cup bikini, you would choose the 'full' enhancement pad. If you have a bathing suit with breast pockets or removable cups, the pads can be inserted inside the pocket of the inner lining. For bikinis without bra pockets, the pad can be placed in the cup directly against the skin. A combination of your skin's natural moisture and pressure between your breast and swimwear will keep the pad in place. You can also sew foam pads into swimwear if needed.
Who Are Silicone Breast Forms For?
Silicone breast forms are slightly different to inserts or enhancement pads. Women only usually wear these when they have had a whole breast removed during mastectomy surgery. Breast forms are as close as you can get to the shape and weight of a full, natural breast. The forms can be ordered singularly or in pairs and are slotted into a specially designed pocket within the cups of a swimsuit. We stock breast forms in the most popular cup sizes but can order other sizes upon request.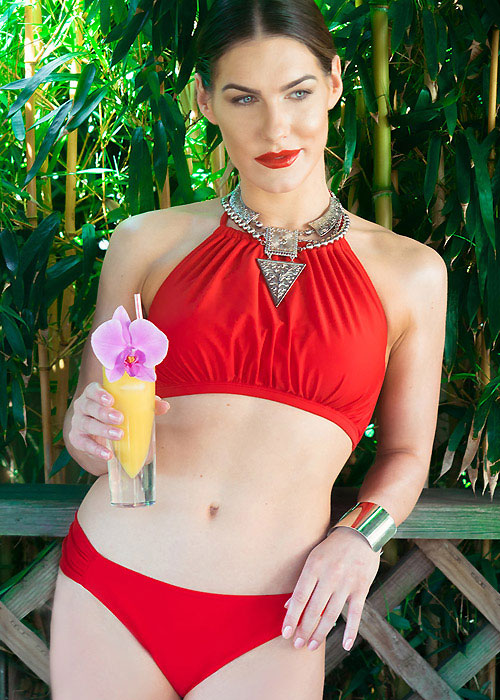 Can I Wear Mastectomy Swimwear If I Haven't Had a Mastectomy?
Yes, absolutely! A few years ago, there was a distinct lack of beautiful bathing suits that were compatible with silicone breast forms. Many swimwear designers recognised this. You will now find mastectomy swimsuits and bikinis in with regular swimwear collections. These styles look equally beautiful with or without breast forms. You can find out more in this article we wrote about mastectomy swimwear.
We hope this article helps you if you need a little something extra to fill your swimsuit cups. If you do require any further assistance in choosing non-surgical breast enhancements to wear on holiday, please don't hesitate to ask our expert customer service team.


You May Also Like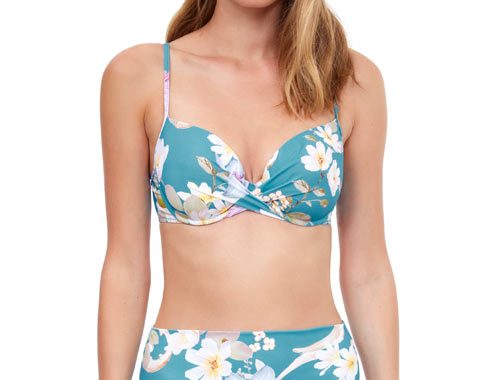 21 June 2021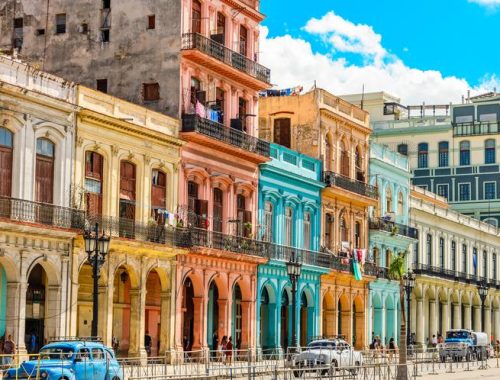 31 October 2022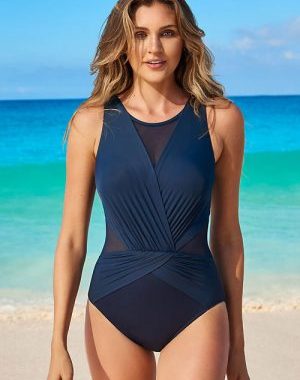 15 December 2020