Five Low Budget Beachwear Styles To Look Fabulous For Less
27 January 2016
January is always a difficult month for your pocket after Christmas and New Years Eve, isn't it? We want you to forget about January Blues and think in positive. Spring break is coming in a few weeks! Are you already planning your beach style for Easter holidays? If you want to look fabulous for less, have a look at our list of Five low budget beachwear styles for 2016. 
Love the Lace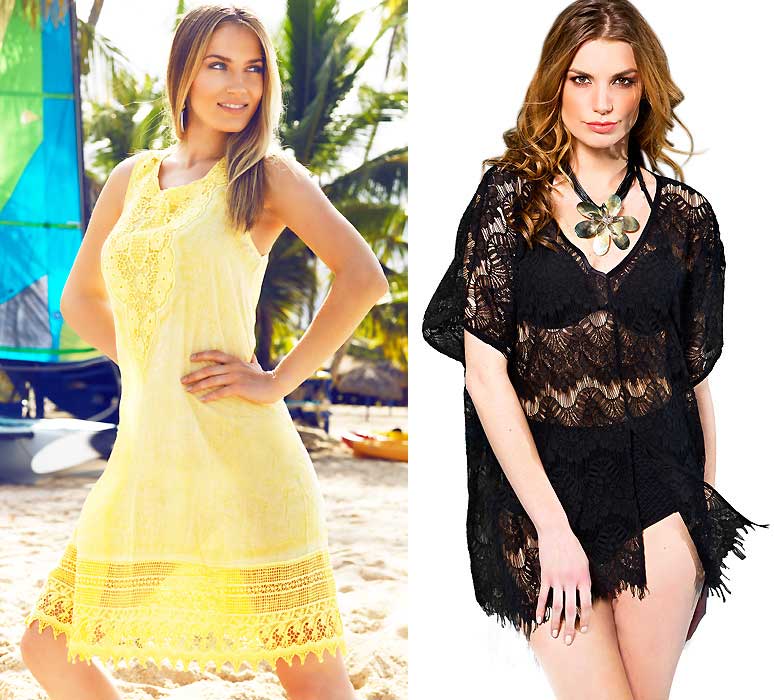 Iconique Lydia Yellow Sun Dress (£49.95) & Pia Rossini Lima Lace Cover Up (£36.95). Lace is not only sexy but also flattering. For a boho-inspired version in crochet, try Freya Hippie Chic Crochet Tunic (£64.95) or LingaDore Boho Crocheted Dress (£34.95 £54.95). 
Welcome Spring in Multicolour Floral Beachwear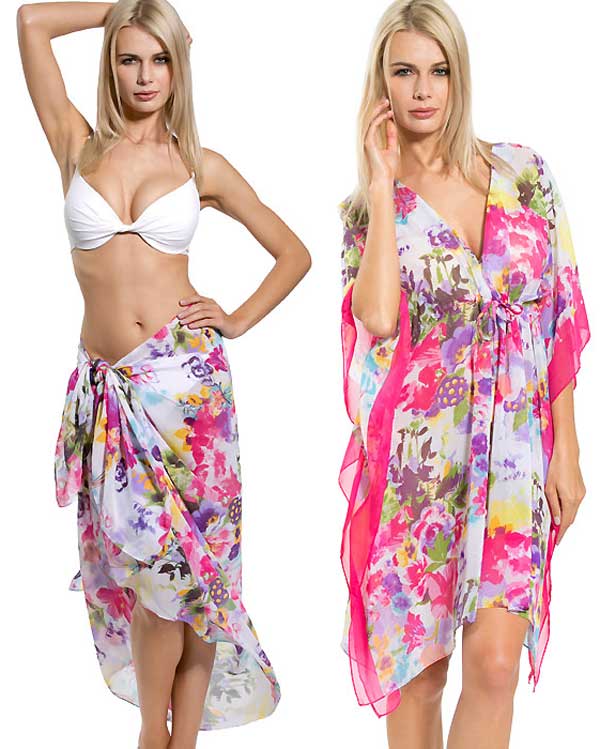 Pia Rossini Malibu Sarong (£17.95) & Pia Rossini Malibu Kaftan (£35.95). We always say floral prints never go out of Fashion. This floral print by Pia Rossini works nicely with a minimal swimsuit, like the New Gottex Profile Tutti Frutti Swimsuit in white (£87.95) or the New Elomi Essential Gathered Swimsuit (65.95) in black, which fits sizes UK 20 to UK 26.
Dress to Impress in Embellished Beachwear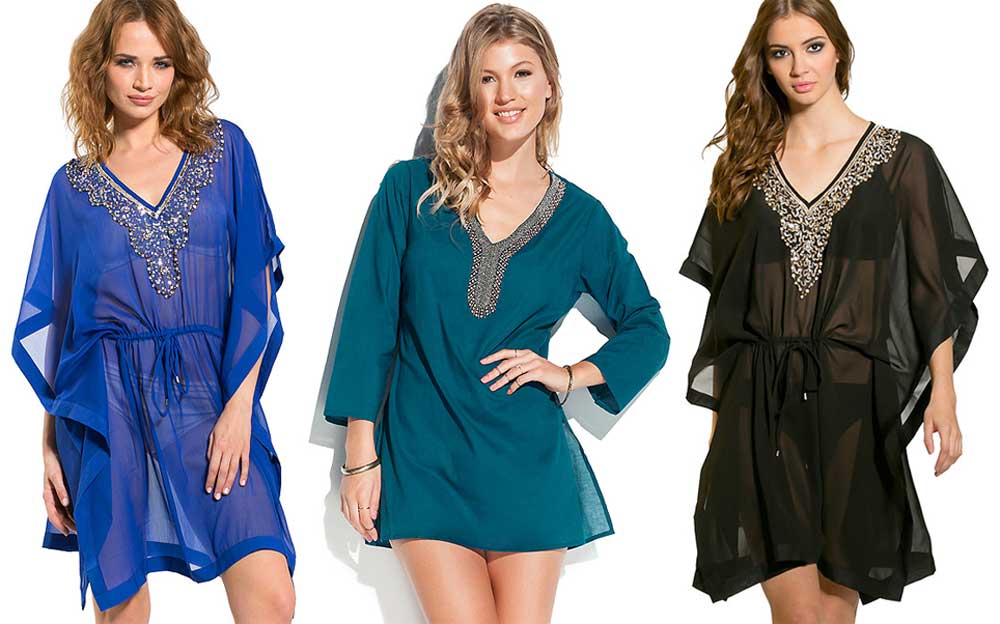 Pia Rossini Oriana Kaftan -on the sides; Available in blue and black- (£49.95) and, in the centre, Phax Bari Beaded Blouse (£56.95). This season it's all about the neckline!
When Less is More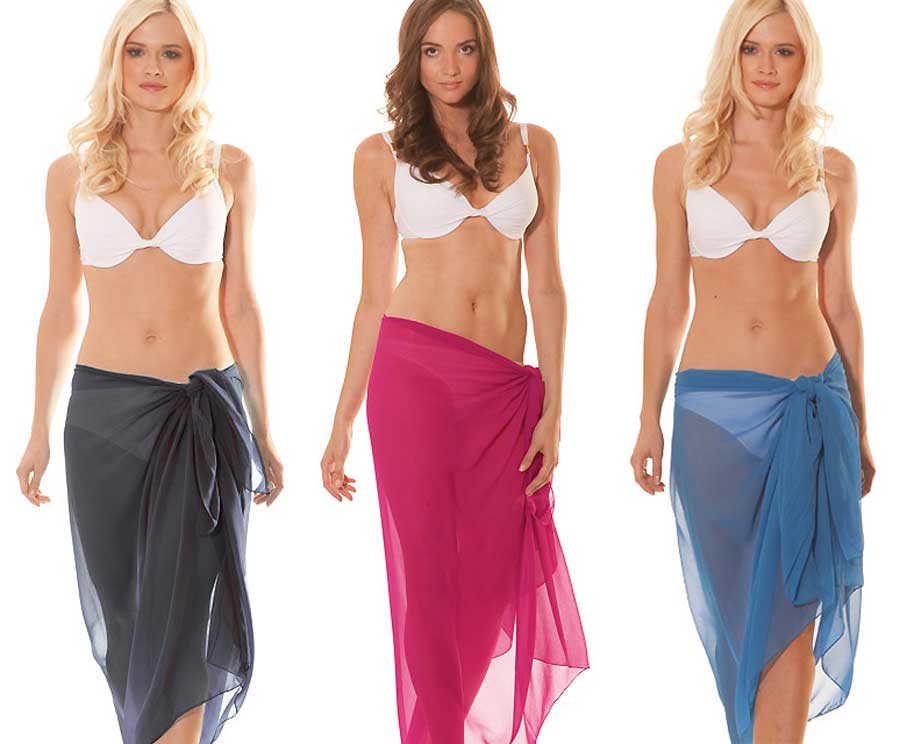 Whatever colour you go for, the Pia Rossini San Remo Sarong (£15.95) is your on the budget choice to pair a prettily printed swimsuit like these from Gottex.
Ethnic-Inspired Beachwear: Embroidered Beachwear with Tassels and Pom-poms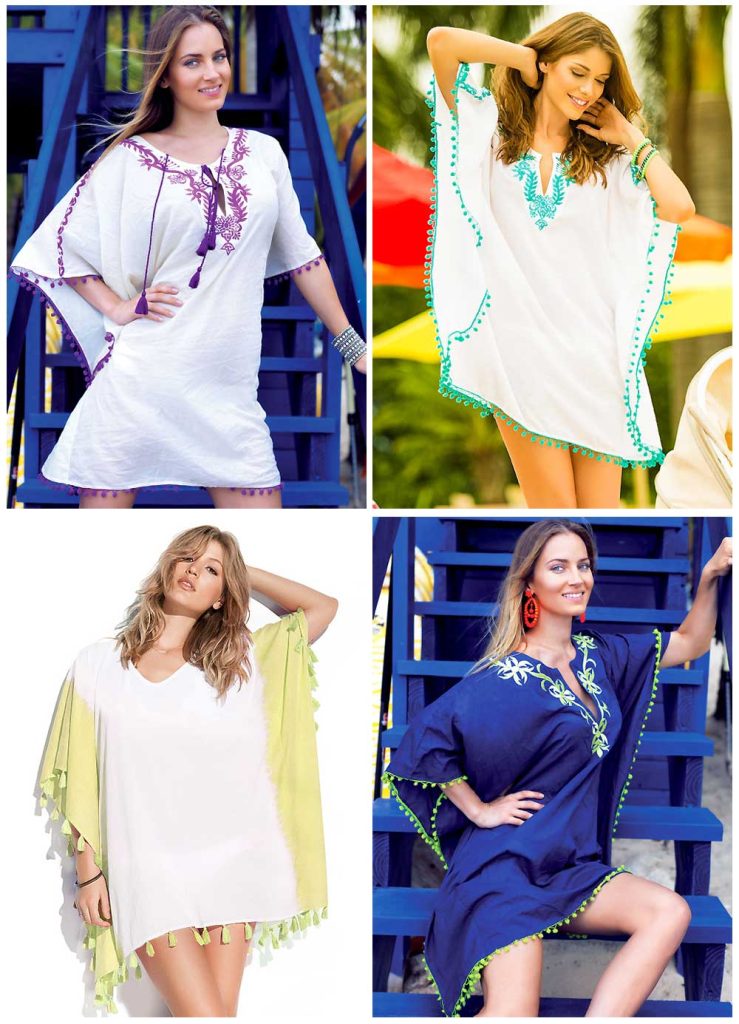 Iconique Morocco Embroidered Kaftan (£39.95 £49.95), Phax Embroidered Pom Pom Kaftan (£64.95), Phax Tie-Dye Tassel Kaftan (£59.99) & Iconique Pacha Inaco Embroidered Poncho (£34.95 £44.95)
Who said low budget beachwear wasn't beautiful? If you want to see more low budget beachwear, check out our best beachwear picks under £50.
You May Also Like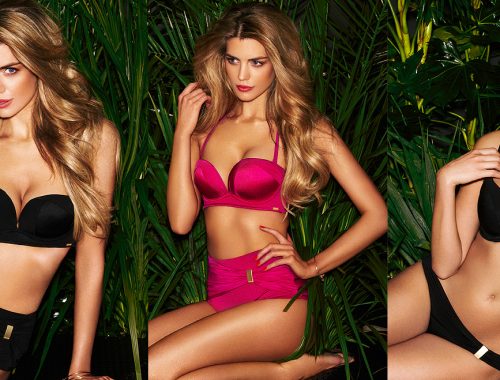 10 December 2014
26 July 2018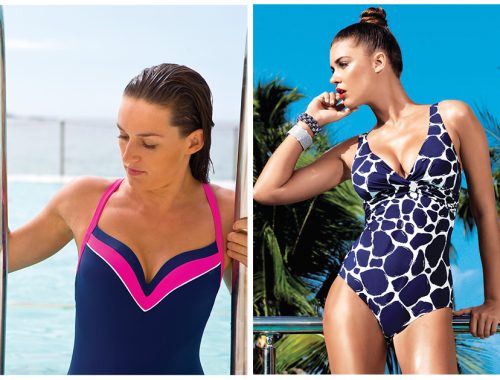 17 September 2015