What Is Modest Swimwear?
25 September 2018
A conversation on Mumsnet recently had us so astonished that we just had to write about it. A Caucasian lady of no particular religion started the conversation. She asked if it would be OK to wear modest a modest swimsuit even though she is not religious. Her opening line was:
I have been told it would look downright weird if I wore modest swimwear (of the variety normally worn for religious reasons) on holiday. – LadyPriggsbottom
The lady explained that although skimpy outfits such as bikinis are perfectly acceptable beach attire, she doesn't feel comfortable exposing so much skin. She invited the opinions of others on whether or not she could wear modest swimwear without looking like a weirdo.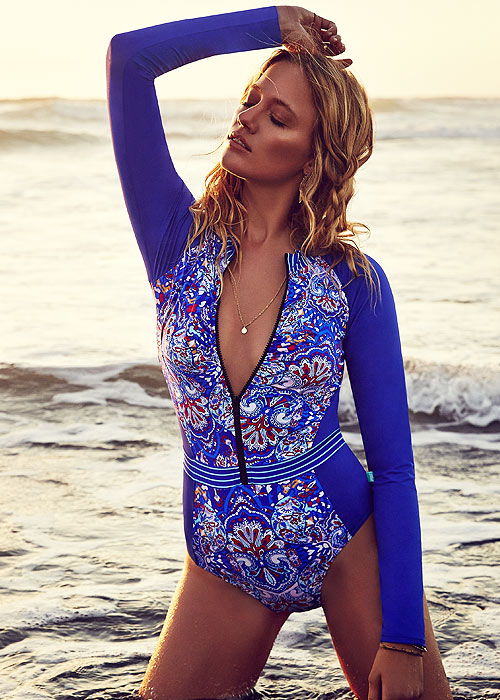 Why Can't I Wear Modest Swimwear If I'm Not Religious?
Firstly, we should make clear that nobody has the right to make anyone else feel like a weirdo! If someone has a problem with the way you look, that's their problem, not yours. You should never let anybody else's opinion dictate what you wear. That said, no matter what other people think, whether or not you're religious, maybe you just like dressing modestly? So what is meant by modest dress and what is the solution? We aim to demystify the subject of modest beach fashion for women and offer some solutions.
Why Dress Modestly On Holiday?
Certain countries have very clear laws on what is acceptable to wear in public. In most parts of the world, it's just a matter of etiquette. When visiting Islamic countries, it may be perfectly acceptable to wear a bikini by the pool. When venturing out in public, women should keep shoulders, knees and elbows covered at very least. Arabic states are particularly strict on dress codes and tourists are advised to check local laws before travelling.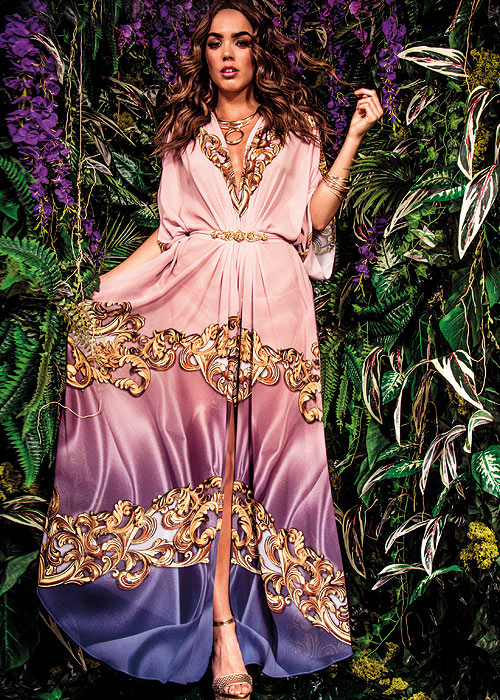 A More Relaxed Approach To Modesty?
Even countries that seem more relaxed have their own level of what is acceptable to wear in public:
Spain You could be fined if found walking the streets in swimwear.
Italy When visiting the Vatican or other religious sites, you must cover shoulders and knees.
India  Keep your arms and legs covered or risk being stared at. Exposing the midriff is perfectly acceptable no matter your age. When visiting places of worship, leave your shoes at the door.
Thailand and Bali  See above rule on shoes. Also, never point your feet at anyone or touch them on the head. Locals prefer to dress modestly but may seem to have a relaxed attitude seeing scantily clad tourists. If you do make the effort to adhere to their dress code, you will find you receive better service.
Wherever you're headed, make sure you check the rules before you travel and pack appropriately.
Definition Of Modesty
Muslims consider modest bathing suits to be a full body suit leaving only the hands and feet exposed. Their answer to this is the burkini which was controversially banned from several French beaches. The French are offended by the burkini because they see it as a representation of the "enslavement of women". French rules state that visitors to pools and beaches must wear fitted items of swimwear. Whilst this has been declared to be religious discrimination, the French insist this is for hygiene reasons. They believe that folds of loose, damp material on a sunny day create the perfect breeding ground for bacteria.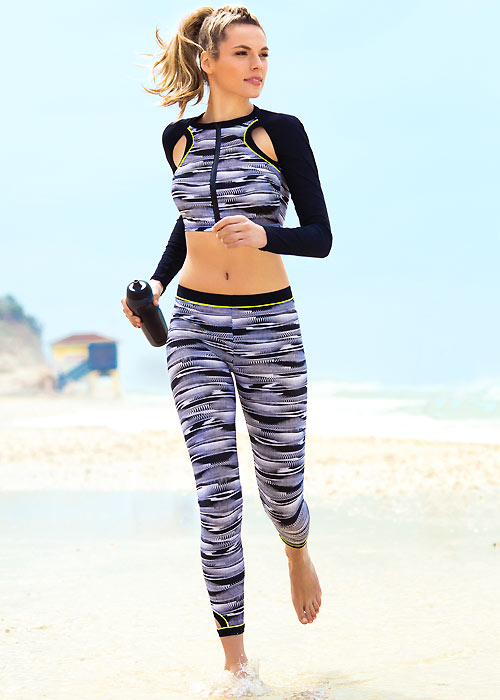 Modest Swimwear Solutions Without Prejudice
So what if you're not Muslim or French but somewhere in between and just wish to retain your modesty on the beach for your own personal reasons? There are many swimwear styles that keep more skin covered without you having to wear a full-body bathing suit. Here are some solutions for various parts of the body you might want to keep covered:
Modest Swimwear Tops
Many women are conscious of their upper arms and shoulders. This is an area of the body that seems to be particularly sensitive to sunburn. If this applies to you, you should definitely check out the long sleeved (or rashguard) trend. Rashguard swimsuits are an excellent option if you want to try open water swimming. Rashguards are less bulky than a wetsuit but keep your arms warm in cold water and prevent chafing.
Modest Swimwear For Plus Sizes
If exposing your midsection makes you feel self-conscious, a one-piece will be your preferred choice over a bikini. If you still feel you need more material around your midriff, you may favour a tankini or a blouson swimsuit. Both of these styles offer an elegant solution for those of us who prefer to keep our tummies tucked away.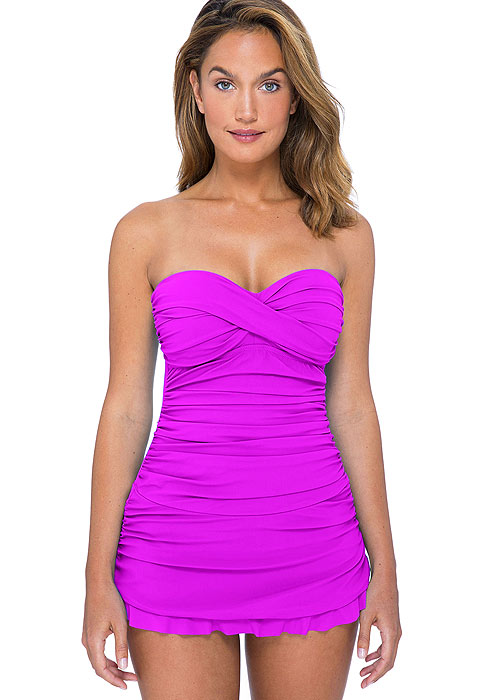 Modest Swimwear For Mums
If you're looking for a flattering and feminine solution to full bottom coverage, you can't beat a skirtini. Skirtinis are particularly popular with new mums as they cunningly conceal stretch marks and cellulite on bums and thighs. So popular in the UK in fact, we've had to beg our suppliers for next year's styles early in order to meet demand!
Modest Swimwear With Leggings
Leggings are the perfect solution for those who prefer to keep their pins protected from the sun or sea. Swimming costumes that include leggings are becoming increasingly more popular with athletic beach babes who want to mix up their fitness routines. Open water swimming is becoming increasingly more popular in the UK but our waterways can be cold. Leggings designed for swimming have excellent wicking properties meaning they keep your legs warm after a swim whilst drying super quickly.
Beachwear for Overall Coverage
Some of us may feel comfortable bearing all on our sun loungers but not when walking around. A sundress, kaftan or pareo are all great options to have on hand to throw over a swimsuit or bikini. Any kind of cover-up is good to have on hand to give your skin a break from the sun. Restaurants, bars and tourist attractions will expect you to cover up if you decide to leave the beach or poolside.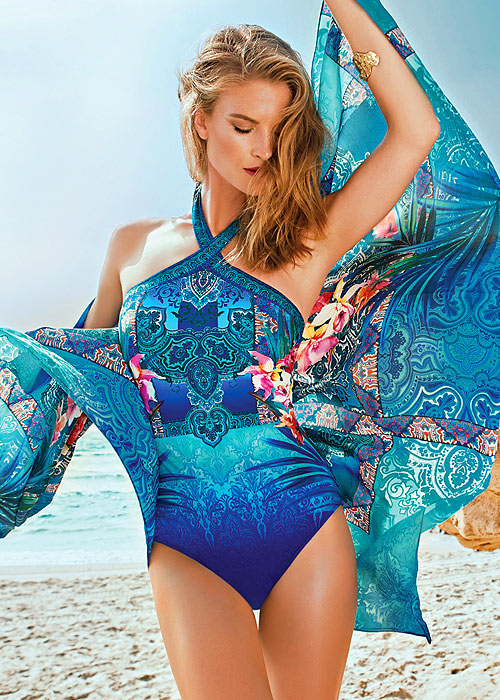 Where To Buy Modest Swimwear?
Be it for respectful, regional or religious reasons, we all have our own definition of modesty. Here at UK Swimwear, we sell swimwear 365 days of the year and have many options to suit your needs no matter what your definition of modesty. If you need any advice on itsy bitsy teeny weeny bikinis or a kaftan that offers maximum coverage, please don't hesitate to contact us.
You May Also Like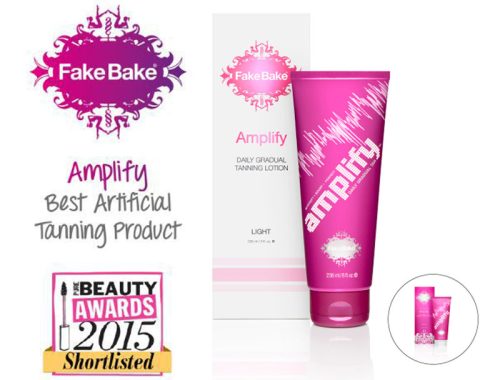 4 May 2016
22 May 2018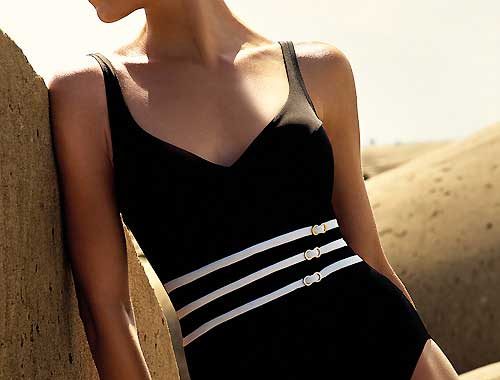 2 March 2016