A Sneak Peak Of Roidal 2017 Swimwear Collections
3 January 2017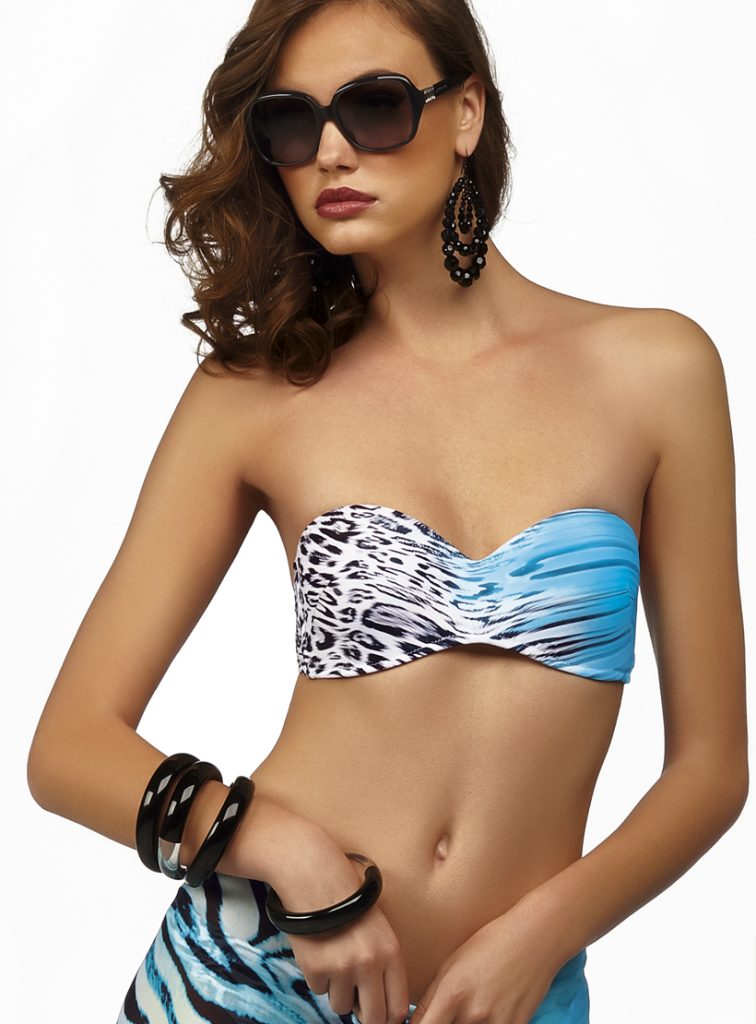 We don't have to say how much we love Roidal swimwear and beachwear amazing designs, don't we? You already know it. What you may not know is this: A few selected pieces of the Roidal 2017 Swimwear collection has already arrived to UK Swimwear and it's ready to buy. We're telling you everything about the swimwear designs the Spanish manufacturer is bringing us this season. Spoiler alert: Roidal 2017 Swimwear beauties are as gorgeous as always. Roidal always spoils us with their spectacular prints and perfect fitting!
Trend Floral – The Roidal Flor Romantica Collection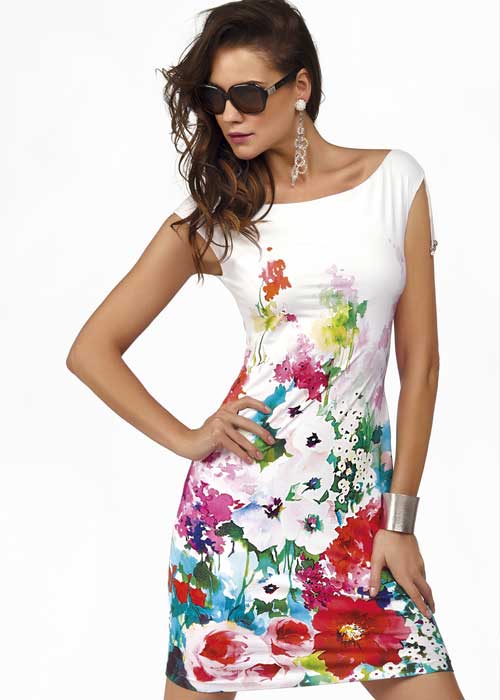 'Flor Romantica' is the name of one of the most beautiful swimwear ranges of Roidal for the season. A clean white background with a lovely print, mixing up large and tiny flowers. The whole garden is flourishing over your swimwear… and your beachwear, of course! Because the Roidal 2017 swimwear designs have matching sun dresses, pareos and beach bags. This little cute dress above is one of our favourite pieces for the season: the Roidal Floral Romantica Gondola Sun Dress. It's ideal to pair with the Roidal Flor Romantica Cala Bandeau Swimsuit below. Both styles are arriving soon, but you can contact now our customer service to secure yours before someone takes it in your size!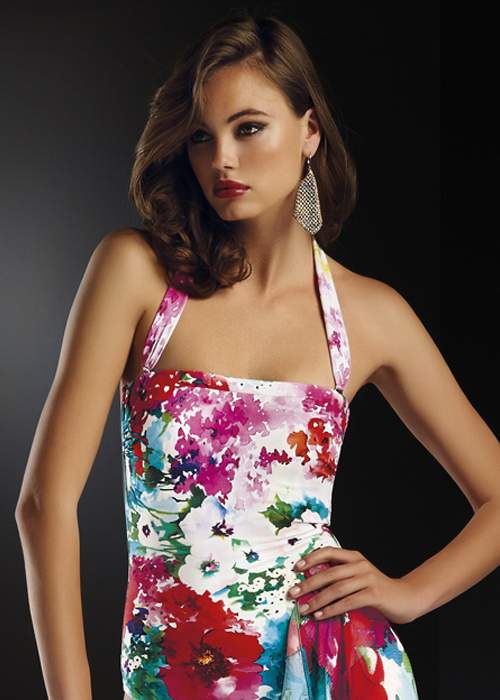 What is it in Roidal swimwear and beachwear designs that make us love them so much? They are simply magical!
Trend Animal with a Twist: Roidal Samoa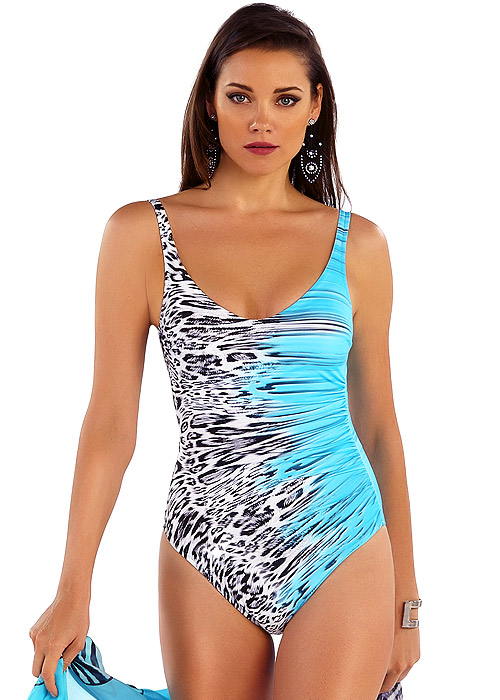 Get the look: Roidal Samoa Valeria Animal Printed Swimsuit 
Animal prints are, along with floral ones, always in fashion. For many people animal printed swimwear is a no-go trend, but we have to say that more and more customers are losing it for animal prints. The reason? In the past, animal printed swimwear used to be very classic, this is, a combination of sandy and brown leopard prints, maybe a monochrome zebra print. Swimwear trends have evolved, though. Classical animal prints are still on trend, particularly for tiny bikinis and elegant one piece styles. However, most swimwear manufacturers have moved into more contemporary versions of the animal print. Neon tones, ombre styles and modern cuts mix up with leopard, zebra or snake prints. The results, as you can see, is spectacular.
The Roidal Samoa swimwear range is ready to buy at UK Swimwear from December 2016!
Trend Ombre: What Are the New Colours of Roidal 2017 Swimwear?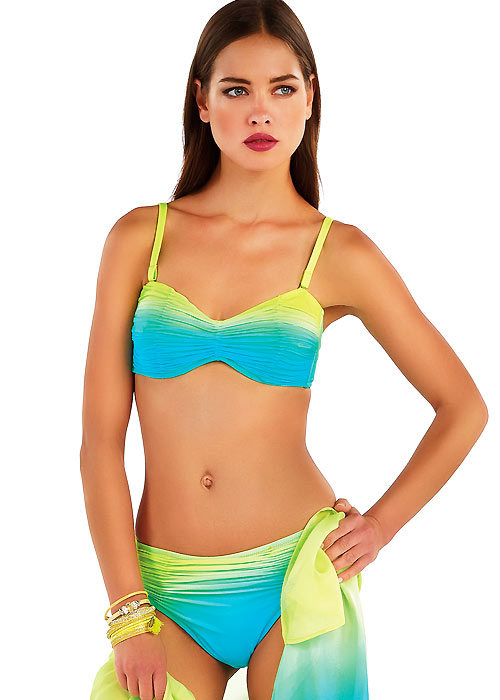 Get the look: Roidal Brasil Ocra Ombre Bandeau Underwired Bikini
Roidal essentials literally flied out last season! We ordered and reordered the Roidal ombre styles and you loved them. How not loving them? After all, they are elegant and colourful. So easy to combine with your beachwear and beach accessories! On the top of this, you can be 100% sure your bikinis won't go out of fashion. The new colours Roidal has introduced for the Spring Summer 2017 season are turquoise/yellow ombre (as the picture above), black/white ombre (as the picture below) and lilac/turquoise ombre, all of which are already available at UK Swimwear ready to buy and ready to style!
For some further insight into Roidal's swimwear range, in this summer of 2017, check out our recent piece by following this link – Roidal's summer swimwear fashions for 2017.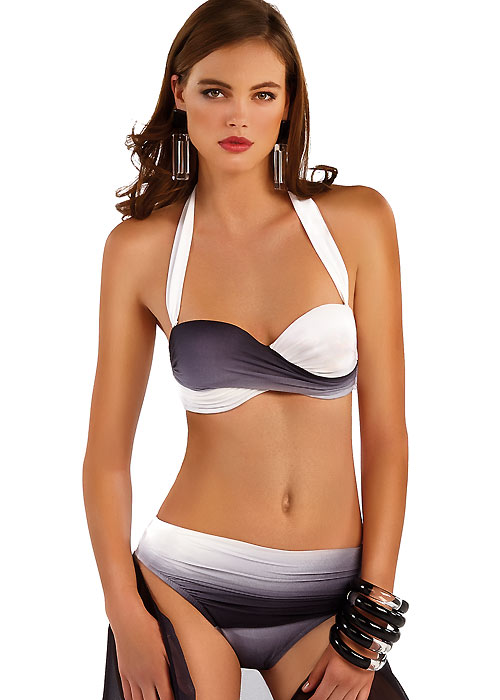 Get the look: Roidal Brasil Carol Ombre Bandeau Bikini
What's your favourite Roidal 2017 style so far? Read more about Roidal 2019 collection here
You May Also Like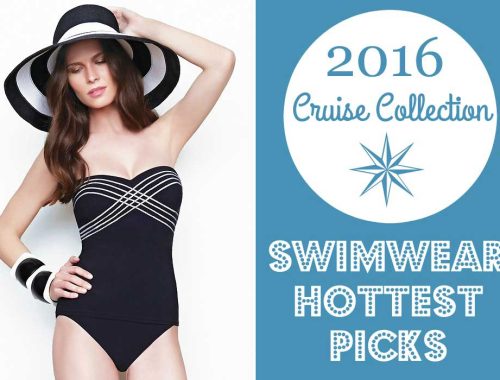 7 January 2016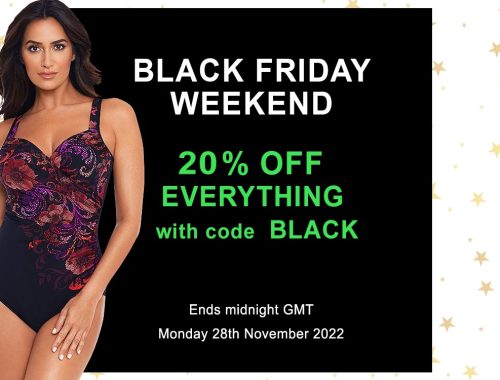 25 November 2022