Five Beautiful Bandeau Bikinis We Swear For!
22 May 2018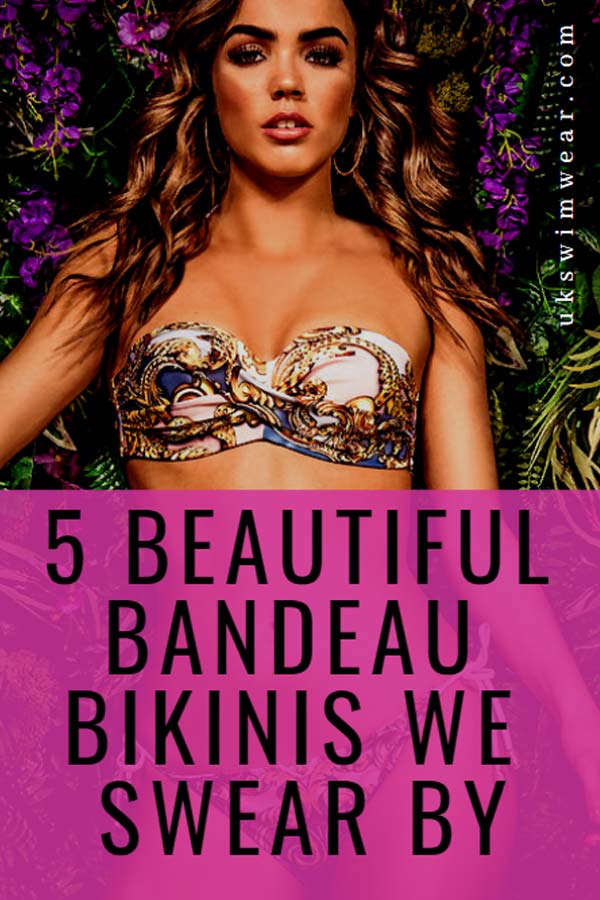 Who else out there loves wearing beautiful bandeau bikinis season after season? We, at UK Swimwear, can't help ourselves loving a good bandeau two-piece style… well, to be fair, we also love bandeau swimsuits. However, there's something special in bandeau bikinis… you can get the perfect Summer tan! No straps; fewer tan lines.  ??
It's difficult to get a single style you love the most, especially when all of them are absolutely gorgeous! So, it took us a while to reduce our list of beautiful bandeau bikinis to only five, but, yeah, we did it!
These are the five strapless bikinis we love this season!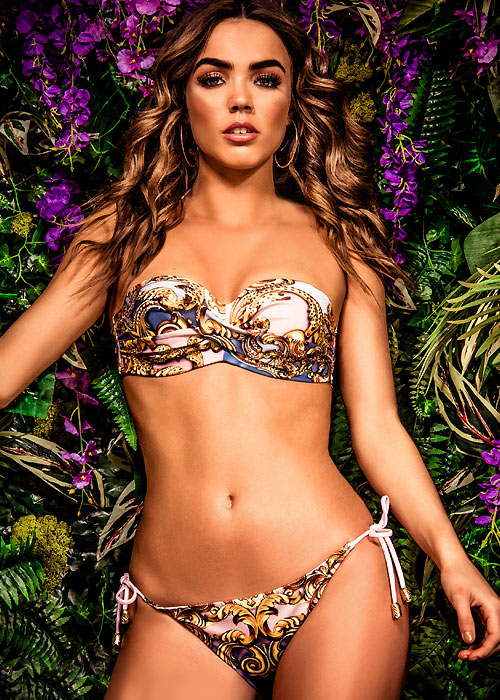 What's not to love in the Forever Unique Eclectic Traveller Baroque Bandeau Bikini? We love every bit of it, from the rouching top to the side-tie brief. What about the golden baroque print? It's absolutely elegant, but, after all, isn't everything Forever Unique does pure elegance?
Can I wear a bandeau bikini for D cup or E cup?
Many of you ask us if it's possible to wear bandeau bikinis when you need larger cup sizes, such as D or E. Answer is… Yes, of course, you can there is no reason why you shouldn't! If you really want to get the right support, though, you should invest in a good quality bandeau bikini top, just like this below.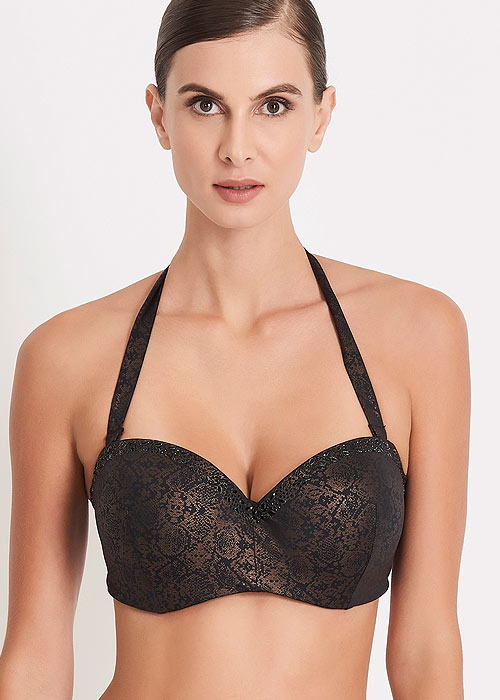 Aubade is one of our favourite brands of luxury lingerie, so, when we saw its 2018 swimwear collection we thought: we have to have it! If you haven't tried Aubade swimwear before, this is your time to do it. They have some gorgeous bikinis and, yes, some of them are strapless.
A new brand in 2018: Dolores Cortes Bikinis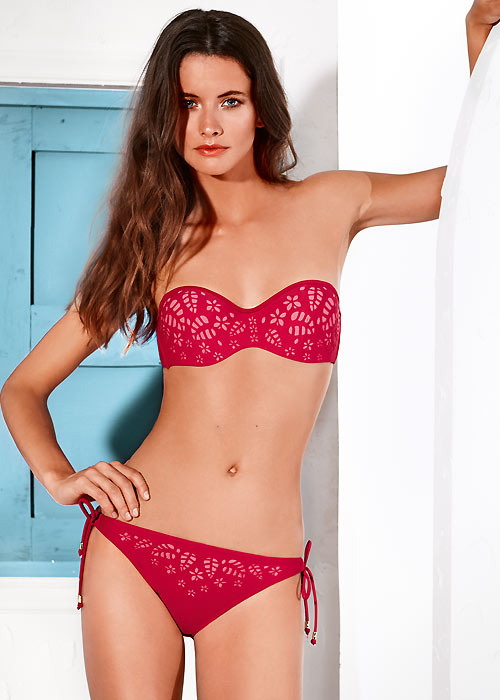 Dolores Cortes is the name of our newest swimwear brand, which has left us some gorgeous styles, such as the lovely red bandeau bikini in the picture above. We happen to be the first stockists of this brand in England, so this means the chances of finding someone wearing the exact same bikini as you are very unlikely.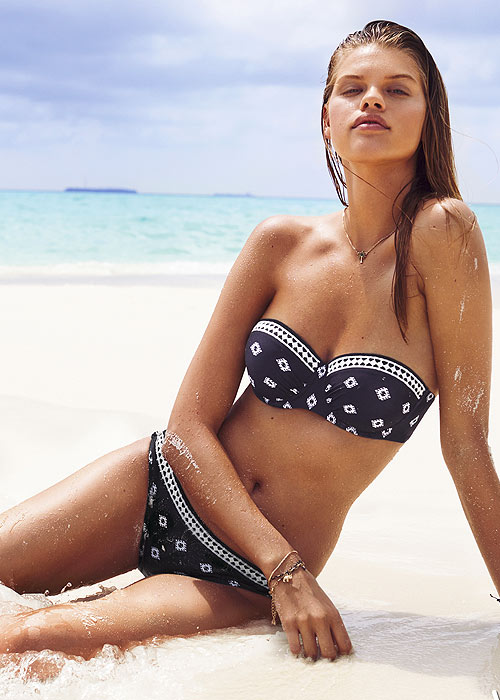 Watercult is one of those brands with stunning bikinis. We absolutely love the monochrome bikini in the picture, but this other striped convertible bikini is really pretty, too!
And talking about pretty things…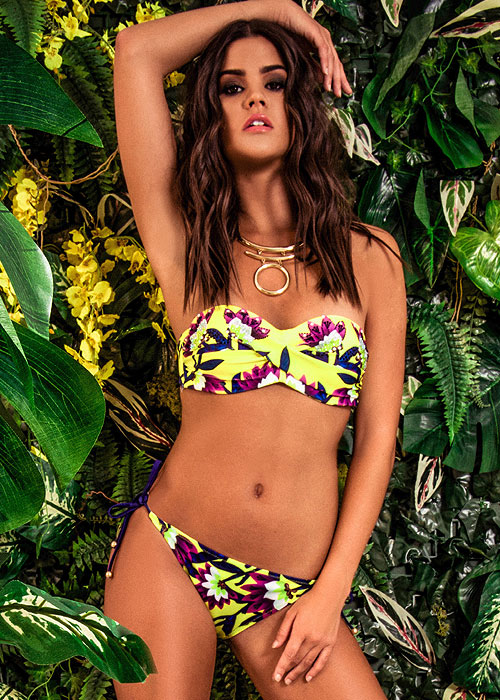 Little can we say about this bikini that adds ups! This floral print is absolutely stunning and it has matching beachwear. Forever Unique has done it again! It keeps making us fall in love with its beautiful bandeau bikinis!
Tell us, what strapless bikinis do you swear by? Check out more stunning bikinis with removable straps on your site! We add styles every month.
You May Also Like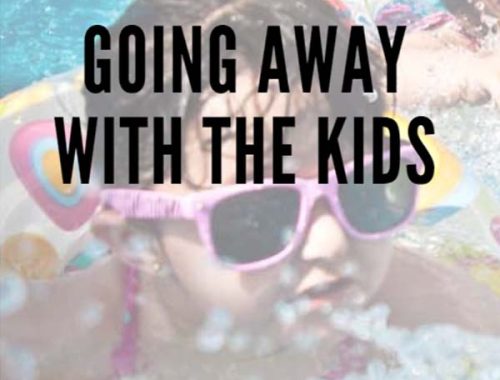 15 May 2018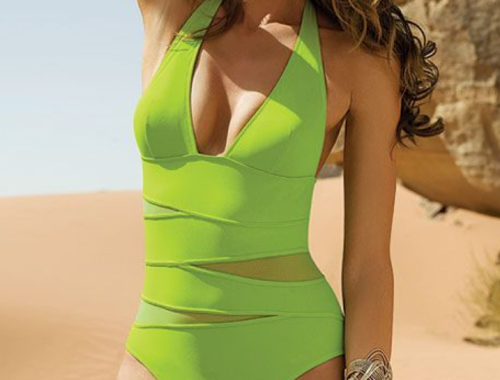 27 April 2011