What are the Most-flattering Swimsuits for your body type?
29 May 2018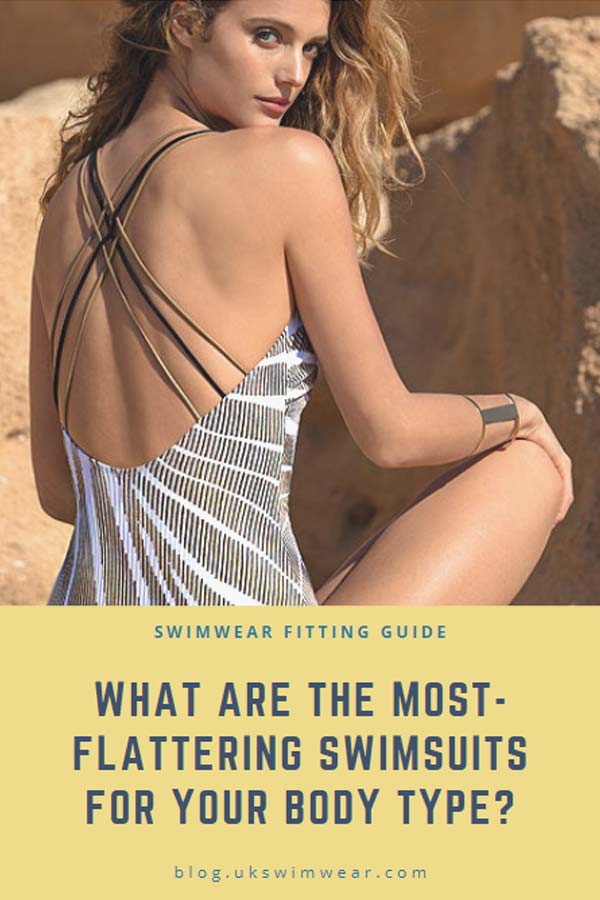 Choosing the most flattering swimsuits for your body type is easy if you know what suits you and what doesn't. From the curvy girl to the most athletic of figures, it can be difficult to choose the right swimwear. There's too much choice, too; so many colours, prints and styles!
We are here to help! We hope this quick guide helps you make the right decision about your swimwear. Check out your body type below to find out what swimwear will flatter your body shape the most.
Pear Shaped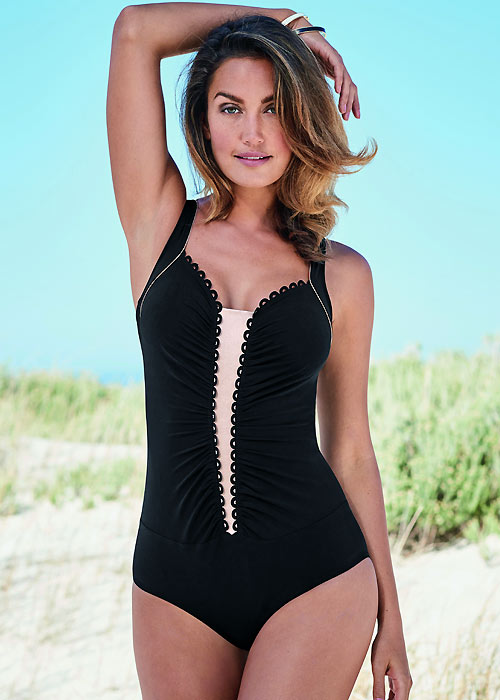 If you have a classic pear shape, then you will have a small top and your legs and hips will be a little larger. By far the best thing is to buy a swimsuit that has a straight edge skirt or a lower leg. You don't want something with lots of material as this will draw more attention to the lower part of your body. If you're going to wear flouncy swimwear make sure you have the flounce at the top to give a much evener balance.
Failing that, go for a plunging neckline. This will work a treat as it tends to draw the eye to the bust area rather than the bottom and thighs. If you don't dare to wear a plunged neckline, you can go for the "mocked-up" version of the Anita Comfort Florintina swimsuit in the picture above.
Apple Shaped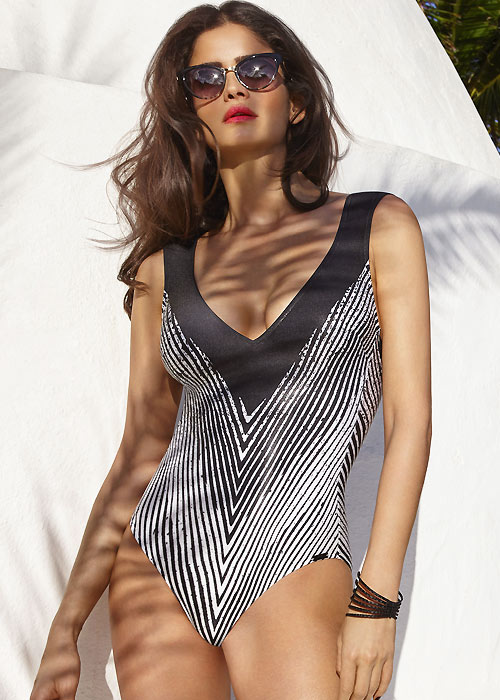 This usually means you have a slightly more rounded figure. The best way to disguise this would be to wear a full swimsuit that has panels down each side, running from under the arms to the bottom of the swimsuit. If these panels are darker than the rest of the suit, then it gives the illusion that you have a slenderer waist. Vertically striped swimsuits help as well so if you can find swimwear that has this kind of pattern then it will help to elongate your figure.
Sheering across the tummy will work wonders and if you're moving around a lot try a wrap that fixes at the waist. This will cut across the problem areas such as your tummy and give you a much more defined waistline.
Athletic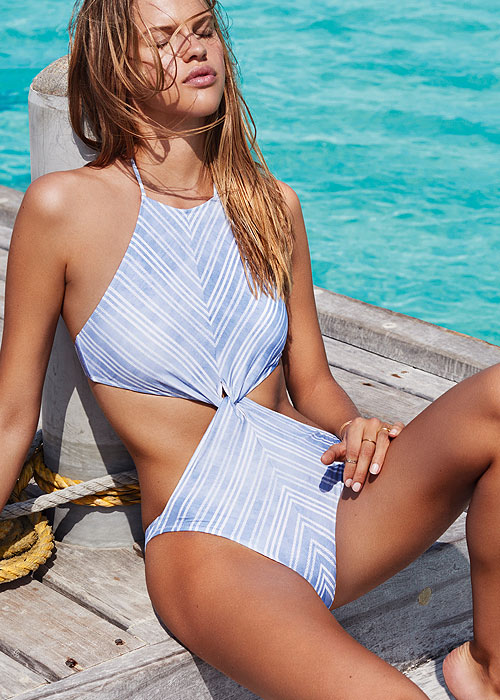 Athletic usually means you're straight up and down. There are many great solutions to this if you're prepared to look for the right swimwear. Go for monokinis and swimwear that has cut out. This will exaggerate your curves and help them look more than they are. Ruffles and bold prints also have the same effect on athletic body shapes. Steer clear of block colours. Look for tie sided bikinis as they draw the eye to the hips and make them look fuller.
Curves matter!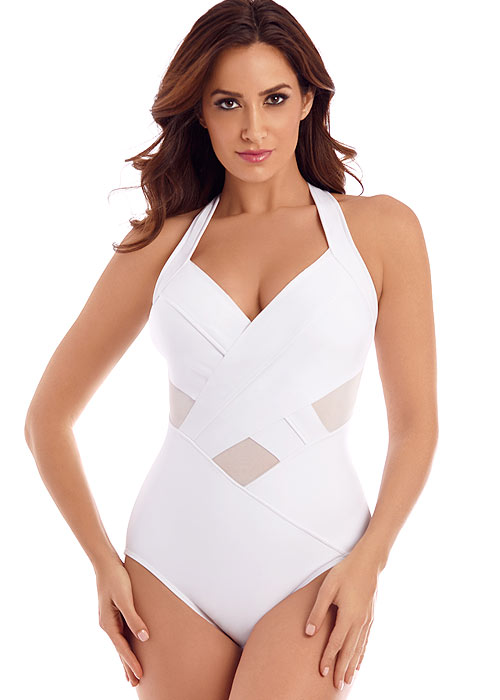 There's really something quite gorgeous about a curvy woman. Kim Kardashian has made her mark this way and she's a prime example of the beauty of a curvy girl.
Block-coloured swimwear will give you the best look. We love a good Little Black Swimsuit to shape your curves, but don't be afraid of wearing bright colours, too.
Try to steer clear of monokinis. They will exaggerate your curves too much and draw the eye to the thickest part of your legs.
Halter neck swimwear is good as well because it draws the eye higher. Halter necklines are truly flattering!
Larger Bust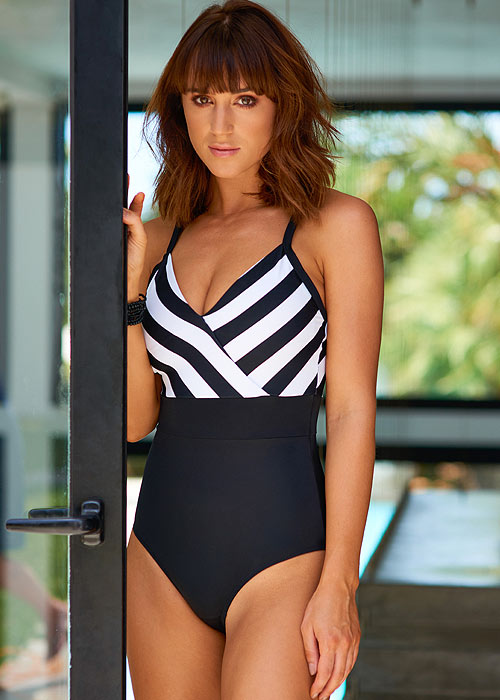 If you're quite well endowed up top, then support is essential. Look for swimwear that has underwires or secret shelves in the swimsuit. Try to avoid flouncy, ruffles and embellishments up top. This will draw attention to your chest.
For more support go for a bra style top to your swimwear. There are always lots of choices when it comes to this style of swimwear.
An underwired swimsuit will give you much more support.
Look for thicker straps, too, as they tend to give more support as well as a deep wing to the bikini.
You could also look at wearing a higher back swimsuit. They tend to fit better and give much more support to the bust.
Smaller Bust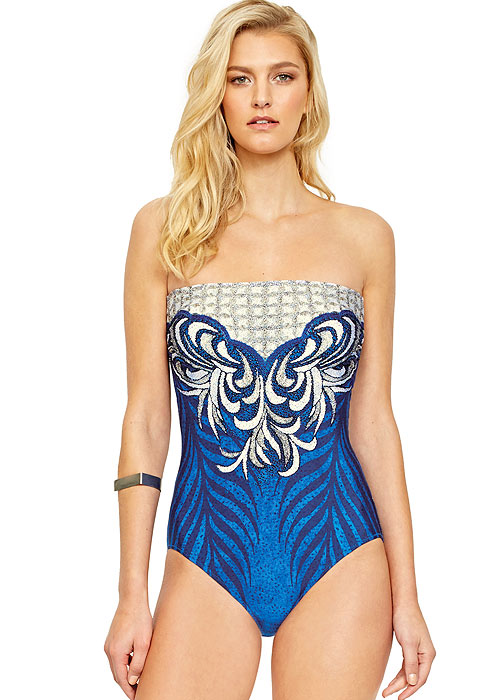 A smaller bust needs less support and this means you can get away with wearing more embellishment and flounce on your bikini top or swimsuit.
Many women with a small bust choose swimwear with padded cups or moulded cups. Did you know you can even find some push-up swimwear these days?
If you are into plunged swimwear, there are also many bikinis and swimsuits that have a padded plunge top, which helps a great deal as do triangle bikini tops.
Try wearing bandeau tops, which is the perfect style for small busts.
If you want to read more about what are the best swimsuits for your body type, you can check out our in-depth guide to body shapes, where you'll find more information for your particular body shape. You can also take a quick look at the UK Swimwear's guide to buying swimwear for rectangle body shapes, as most women in the UK seem to have this body type. Happy shopping!
You May Also Like
8 May 2018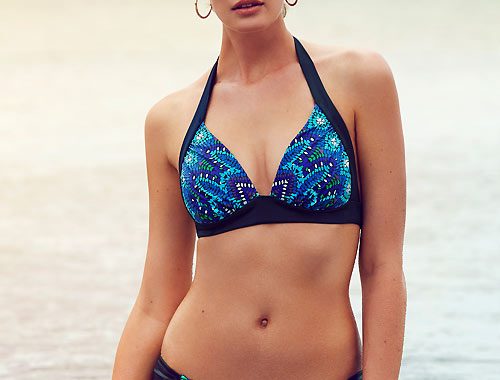 18 September 2018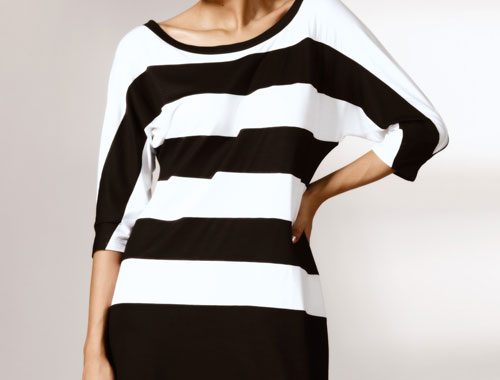 11 July 2013