How Can I Make A Statement With My Swimwear?
5 June 2018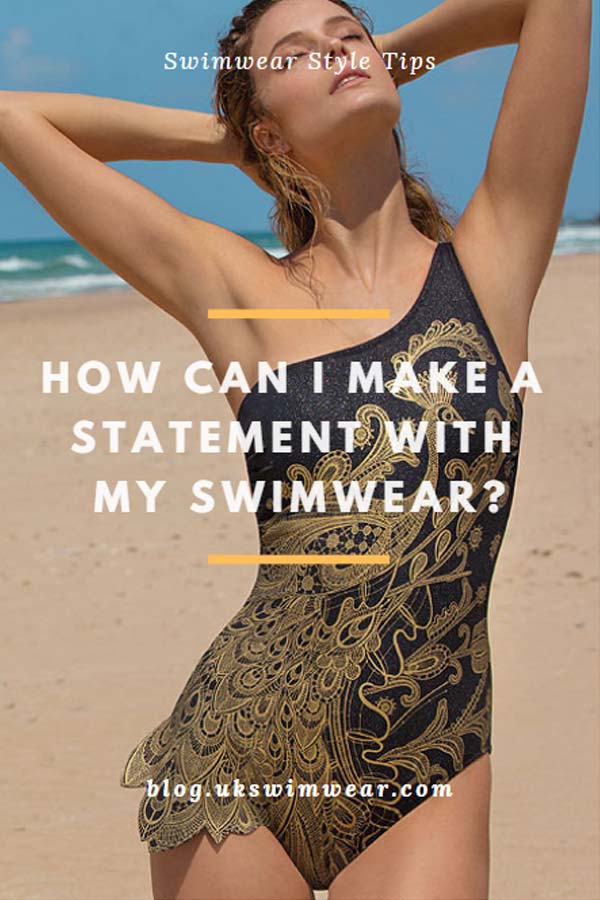 Bikinis and other kinds of swimwear come in all shapes and sizes but some of them are especially eye-catching. Bikinis might be more revealing which will certainly turn heads but that quality can be found in swimsuits too. A kaftan or pareo is a lovely big canvas to work with. Both offer a great opportunity to turn your beach outfit into something special. Additional swimwear accessories can also present a great opportunity to make a statement. A good beach bag for example. These items don't need to go with you everywhere so are possibly more versatile than clothing. So, let's zip through these garments and see what we can do to create your statement beach outfit.
What Kind Of Design Or Pattern Should I Look For?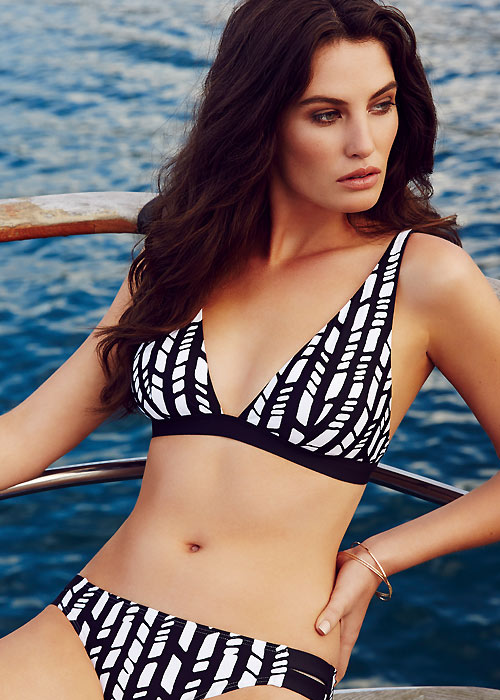 Beautiful and ornate patterns, a powerful colour palette and timeless style definitely attribute to a striking design. Designers use all of these factors to capture our imagination but you don't need them all at once to make a statement.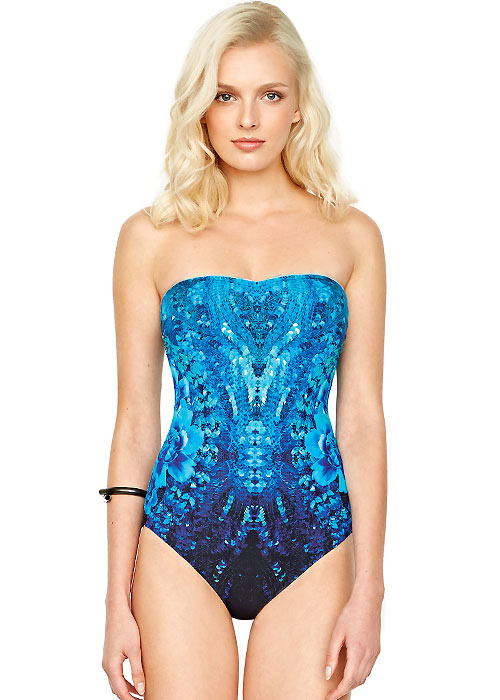 A bikini doesn't have to be in a vibrant colour to be striking. A monochrome design, for example, is completely free of colour but leaps out and grabs your gaze.
Patterns are a great choice too, but be careful not to go for something confused or dizzying.
Many good designers can produce a fractal pattern or something abstract very well. But it takes great skill to make something so busy look balanced.
We would recommend choosing between colour and pattern. If you want to make a statement, pick one of the above and go with it. A powerful colour with a straight-forward pattern, or ornateness with a subtle hue.
A swimwear piece that is half striking in both departments or too much going on, will be mediocre. There's no better way to fall short than a near miss.
Does Plain Actually Equal Dull?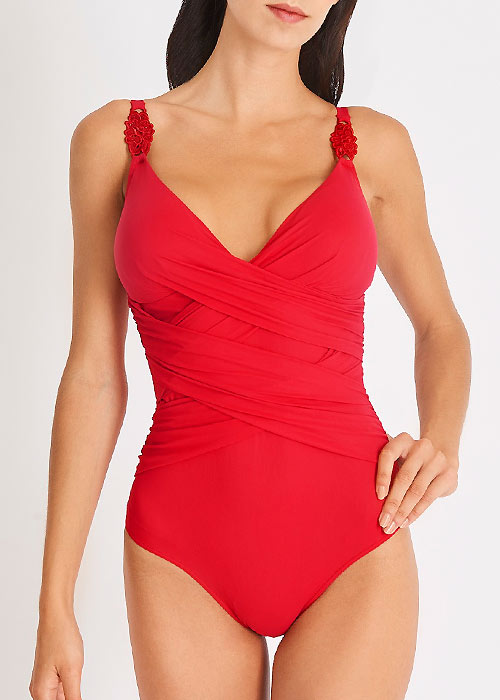 Nope, not at all! Plain can mean elegant more often than not. That's all well and good but are plain bikinis and swimsuits too conventional? They don't have to be. You can make a statement with plain, simple swimwear. The thing to remember is that it should be innovative over attention-grabbing. It can be a familiar design so long as it has something new to offer.
Be A Trend Setter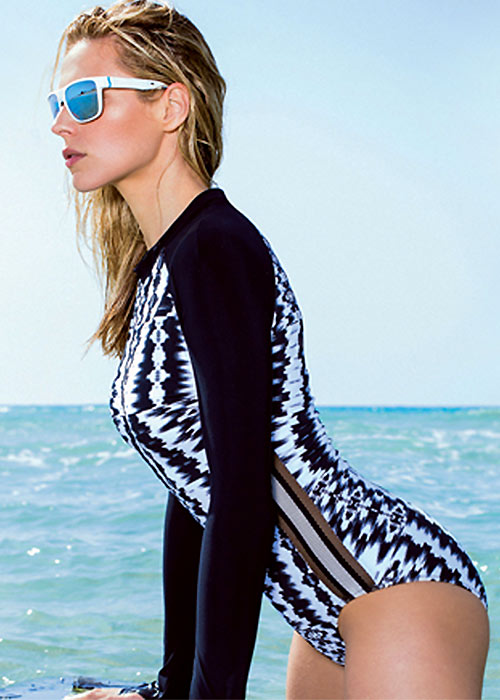 A classic geometric pattern with a cool futuristic glitch effect, for example. Floral patterns created in watercolours rather than photorealism are very popular right now.
Even a simplistic design with a less well-known colour can do the trick. Ditch the azure blue and instead go for ochre or viridian green.
Whatever it is, make sure your bikini has at least one feature that stands out from the crowd. A subtle detail can make a big statement in fashion, no matter what it is. Bikinis or swimsuits especially so.
Pick something out that you have never seen before. If the design of a bikini takes you by surprise, that's a start. Surprising and beautiful, and you've got yourself a new trend.
Is There More To Swimwear Design Than Pattern or Colour?
Actually, the shape of a swimwear garment may be the most important factor for making a statement. A swimsuit with a deep plunge down to the navel can be far more striking than the most revealing bikini. Or how about one with the sides cut out leaving your hips and waist revealed? This is often the perfect way to get a garment to say more, without relying on pattern or colour.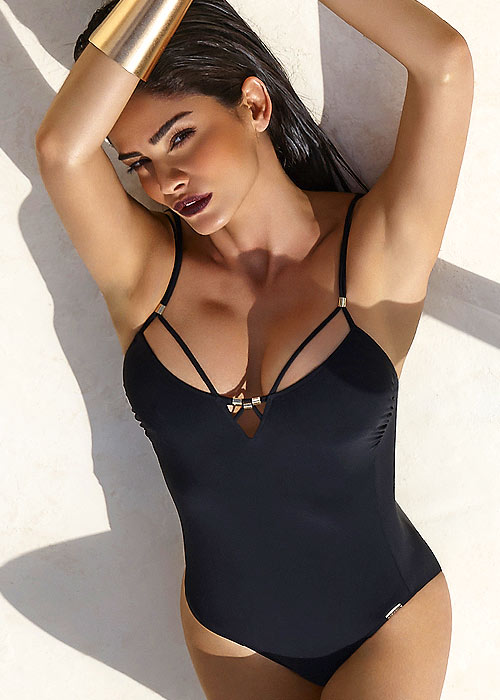 A plain black swimsuit cut in a striking design will still make an impact. If you are not the kind of person who likes loud colours or flourishing patterns, this could be an option for you. Find something daring and forget about the details. Then you'll have the statement piece you want.
Whether you prefer to make a statement with bold colours, stunning patterns or classic designs, we have it all for you here at UK Swimwear. Why not check out our latest swimwear designs?
You May Also Like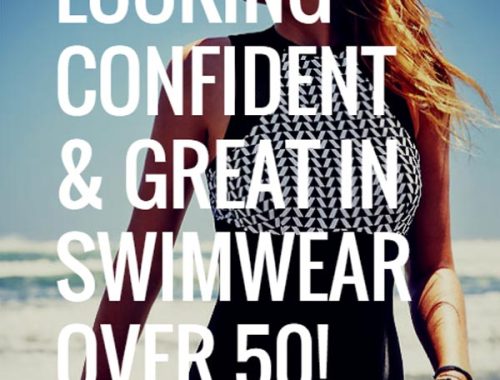 17 April 2018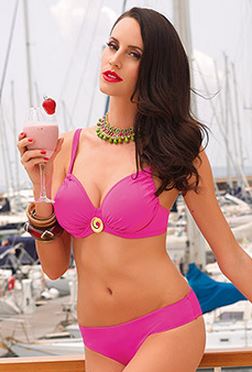 23 September 2014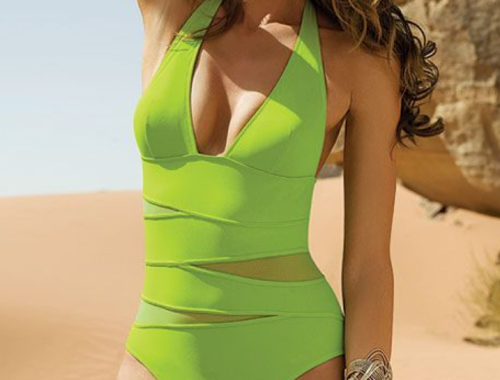 27 April 2011