Holidays Inspiration: Morocco in Autumn
30 September 2015
We have sadly said Au Revoir to Summer and officially initiating the countdown to half term holidays. In addition to this, back to school means spending more than you want. What to do when Summer is gone and you've to catch some sunny spells in Autumn? Morocco is a fantastic idea for an on-budget getaway.
Morocco in Autumn: Walking, Touring & Shopping
Walking through the labyrinthine streets of Moroccan cities and discovering the marvels of the country is something you can't miss. In your list of Must-see places is the Medieval city of Fez, the busy Souks and beautiful buildings of Marrakesh and probably the most beautiful town in Morocco: Chefchaouen, the city in blue. Just gorgeous!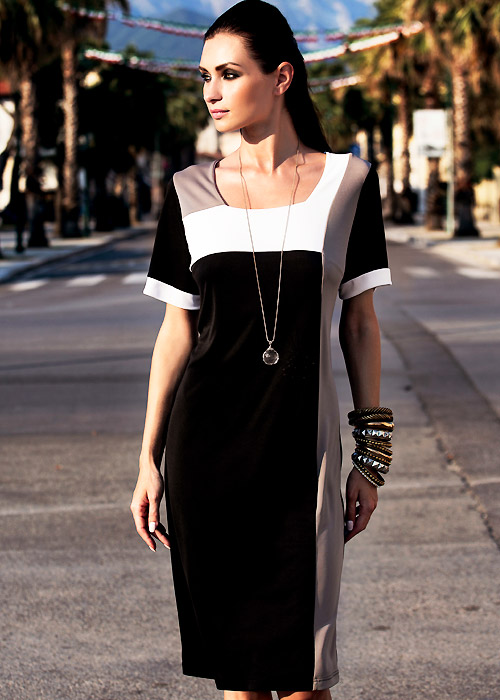 Our advice: Wear a comfortable outfit, such as a minimal dress. It's perfect to combine with colourful bracelets and necklaces and we know it's impossible to resist the temptation of buying Moroccan craft and jewellery. Why don't you take a look at our Beachwear Sale? We have exciting discounts on sundresses.
Morocco in Autumn: Protect yourself from the Sun
Gottex Sun Hat Panthere – £49.95 
You'll need a sun hat if you're sightseeing. It's really warm out there! And we don't mean only for walking. Camel trekking is one of the most popular attractions of Morocco. If you're considering taking a tour in the desert, don't forget to get your head covered with a practical sun hat. Don't leave your pareo at home! Even if you think it's too warm for wearing pareos, believe us when we say you'll need to wear it as a light scarf to cope with the wind. You'll thank us later!
Morocco in Autumn: An Oasis of Relax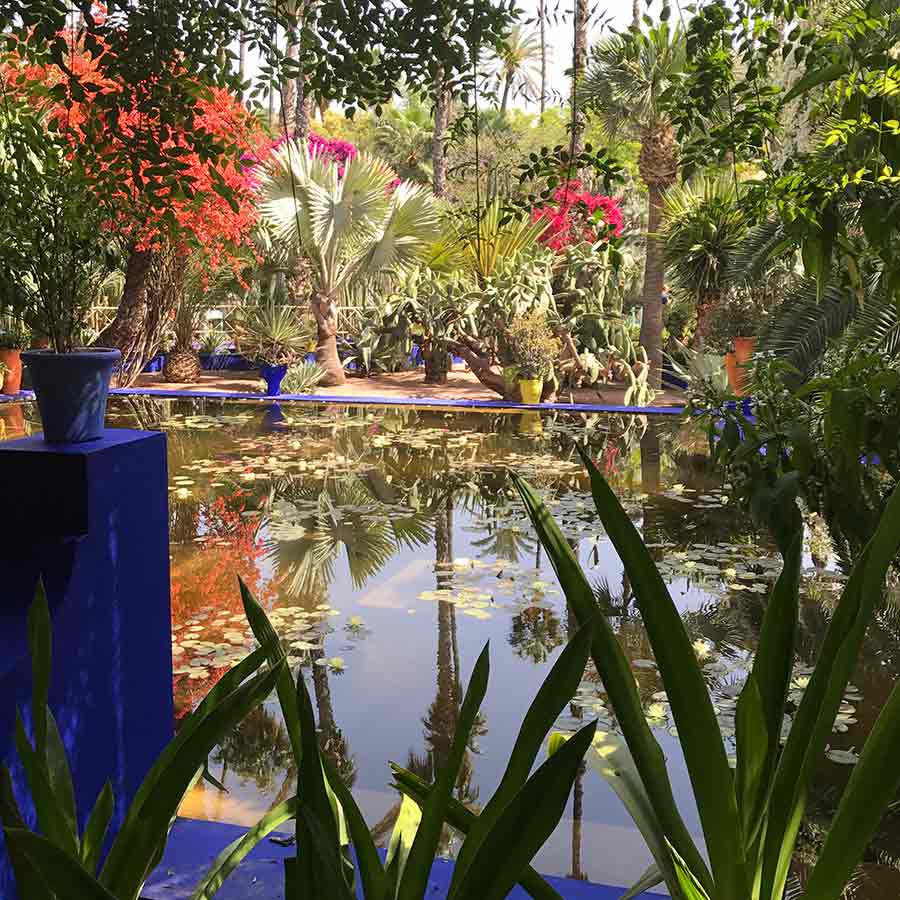 Looking for an oasis in the city? Marrakesh has beautiful gardens. One of the most popular is the Jardin Majorelle, created by designer Ives St. Laurent, in the picture above. After an exciting day discovering Marrakesh, it's time for relaxing. Many of the hotels and riads (a hosted accommodation, similar to a B&B) in Morocco have a private swimming pool surrounded by plants and a comfy seating area. Many other have spas and terraces for sunbathing. It's here when having the right swimwear becomes vital.
Two Top Bikini Picks for a trip to Morocco: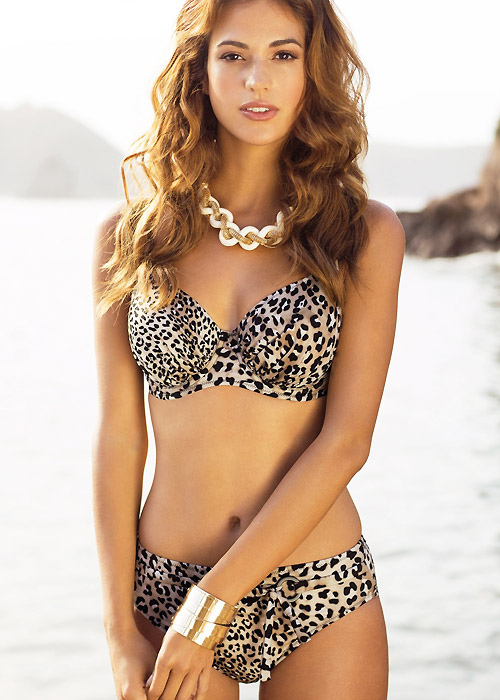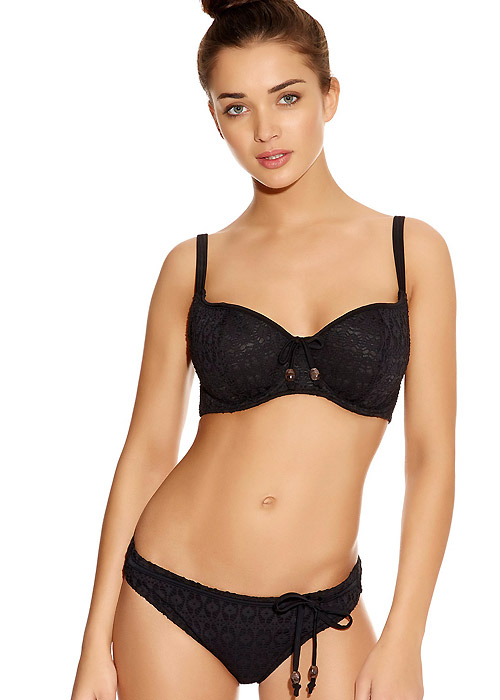 Two Top Swimsuit Picks for a trip to Morocco: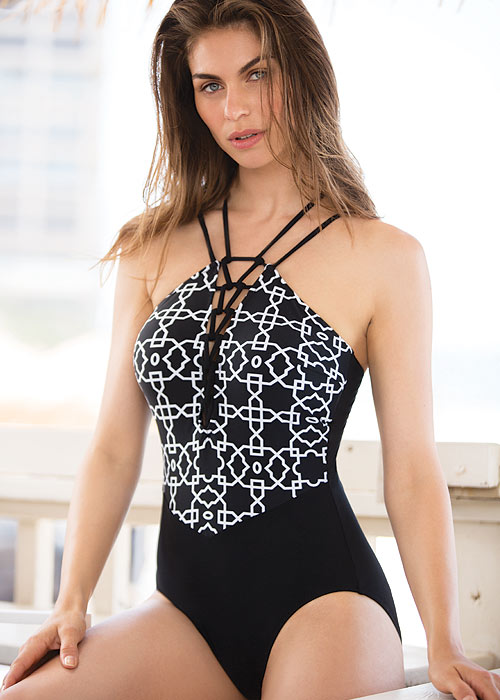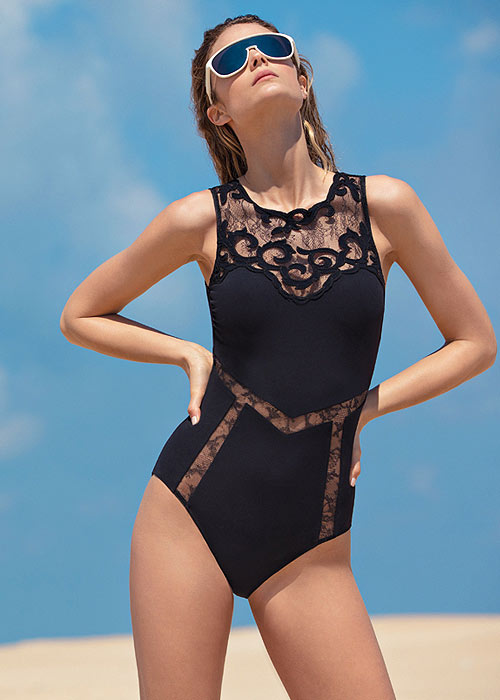 Are you heading to Morocco soon? Send us your pictures and let us know what you wore.
You May Also Like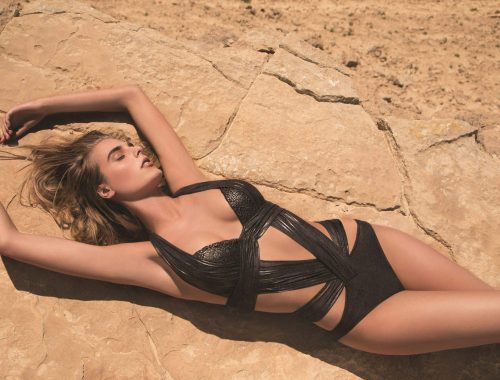 4 August 2015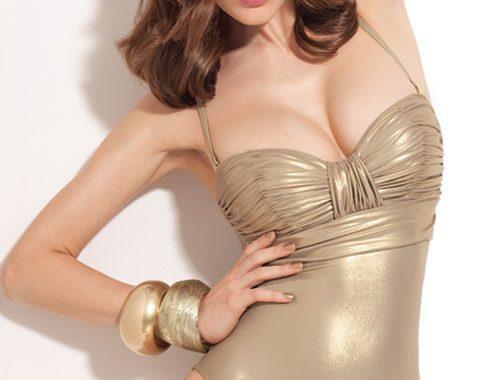 9 November 2011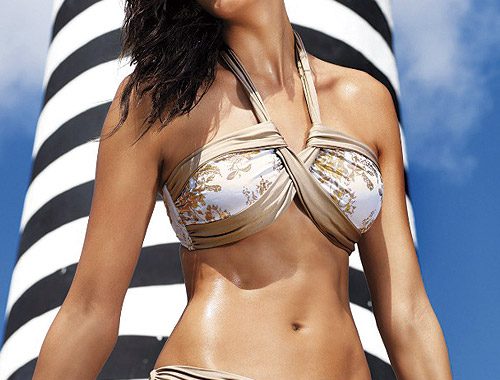 8 July 2015