What to wear to Coachella? Boho Beachwear!
11 April 2017
Starting this weekend, Coachella festival is the very place for celebrities and cool people to meet and celebrate together the starting of the Festival season. While here, in Great Britain, weather isn't always as pleasant as California's sunny days, Coachella always becomes a source of inspiration for all fans of the Boho-chic beachwear style. If you are looking for inspiration, check out what to wear to Coachella! 
What to Wear to Coachella: Crocheted Beachwear!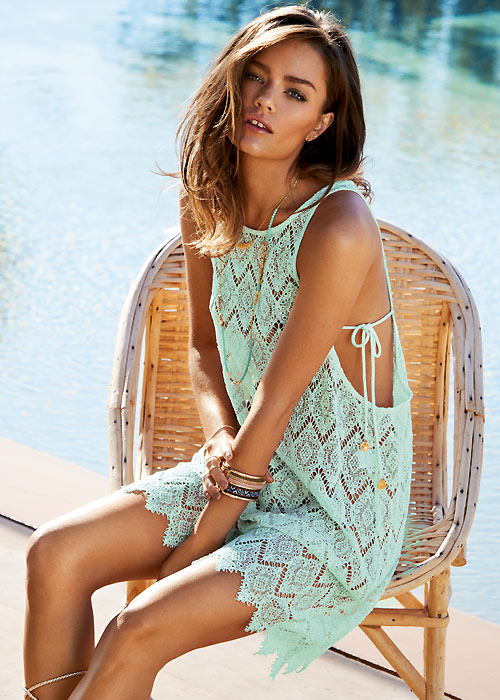 Nothing says summer as a beautiful crocheted kaftan. This in the picture above is part of Watercult beachwear collection and it's just ideal for Coachella. While crochet and laser cut fabrics are the perfect Boho style, it is the zig-zag pattern what makes us love this kaftan. Wear it with a simple bikini underneath and stripped sandals. Don't forget to move to ankle boots if you are heading to a music concert; the best option when it's muddy/dusty and crowded. Combine your boho kaftan with a sun hat and loads of bracelets. The more the merrier!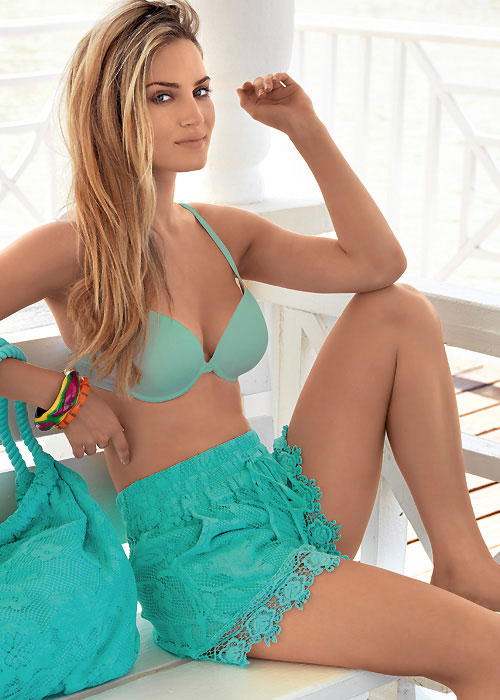 If you are a fan of shorts, you need to check out these stunning lace shorts by Italian beachwear designer Iconique. We love them! Turquoise is one of those colours that never goes out of fashion and perfectly combines with white, neon colours and other shades of blue. If you are out for a beach day, you can wear them for lunch at the snack bar and rock them with your bikini.
What to Wear to Coachella: Embroidered Beachwear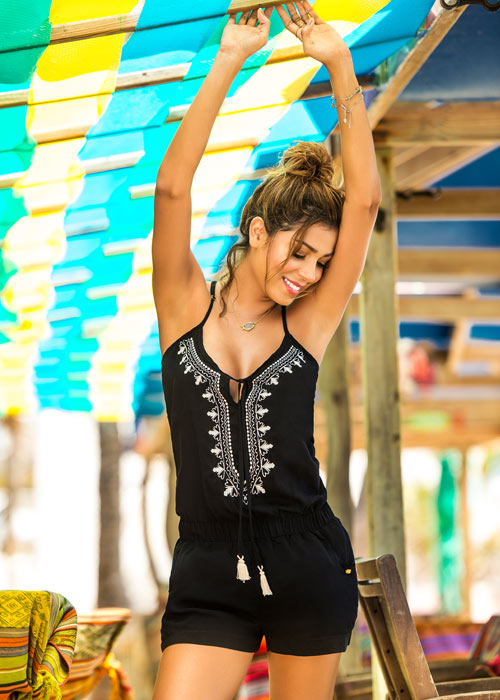 Tassels and embroideries are two of the most typical features in Boho-inspired beachwear and a Coachella's must-follow trend. These are ethnic-inspired features with a modern twist. Embroidered beachwear styles always make us feel relaxed and cool. Do you also feel it? Monochrome and colour-contrasted embroidery are particularly beautiful. Just look at this cute embroidered playsuit by Phax. Isn't it really cute?
What to Wear to Coachella: Fringed Beachwear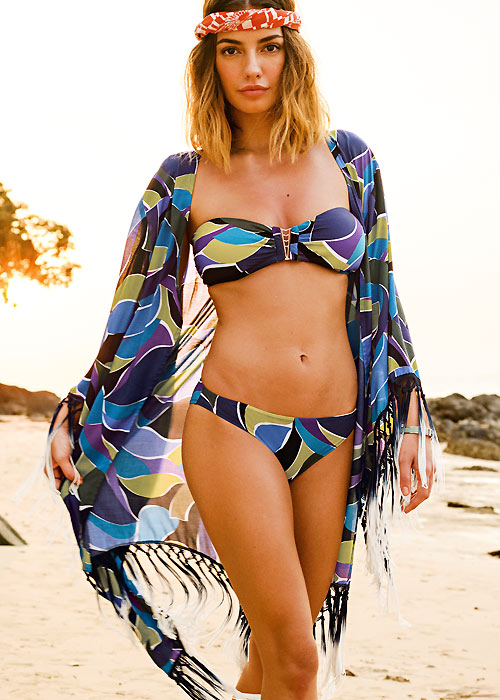 Do you remember we included fringed beachwear in last year's feature of the best celebrity styles of Coachella festival? Fringed beachwear is a Coachella must-wear style and this kimono above is just ideal for it. When the music festival is over, you can wear it with this matching bandeau bikini as in the picture.
Quick Tip: Fringed kimonos and kaftanes can be worn as beachwear, loungewear and outwear. Mix and match them with your swimwear our your favourite casual outfit for the ultimate 2017 Boho-inspired look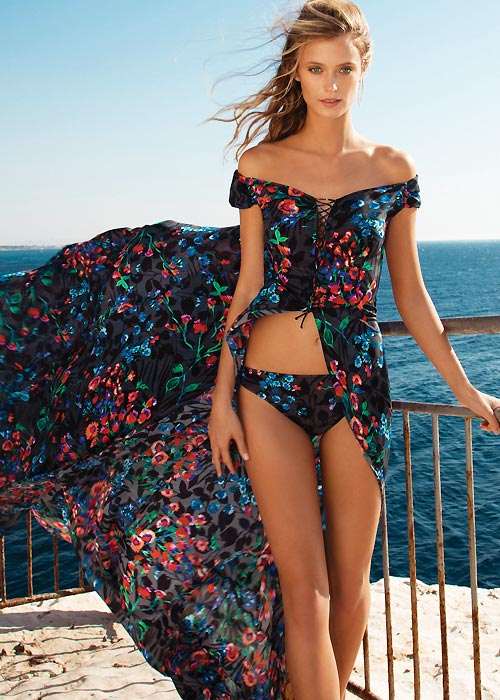 It's the most romantic and classic beach style, still one of the most popular of Coachella year after year. A feature on Coachella's style wouldn't be complete without some flowers! What is the best thing about floral printed beachwear? It's extremely easy to pair! Even more if the floral print is as amazing as the Gottex maxi sun dress above. If silk sun dresses are way out of your budget, you can always check out our fantastic collection of long sun dresses for Spring Summer 2017.
Are you going to any festival this summer? What of these boho-inspired beach styles are you going for?
You May Also Like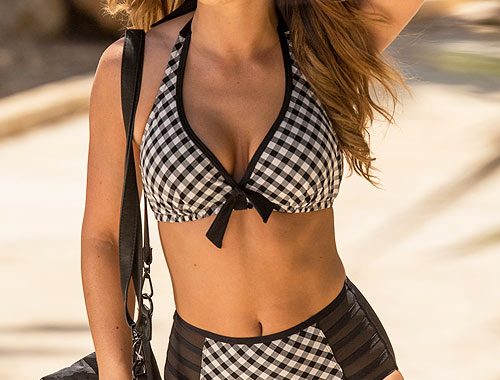 17 February 2017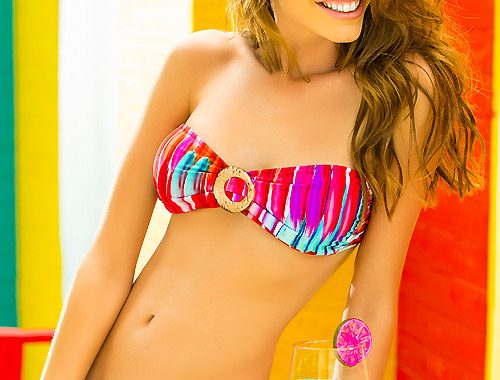 16 August 2015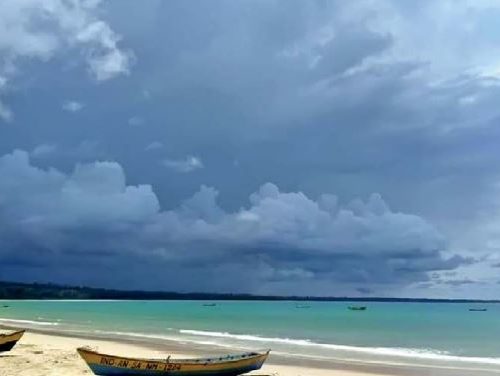 8 September 2023