The Joys of Low Back & Cut Out Swimsuits
6 April 2017
All swimsuit lovers, especially those of you who love and appreciate the sun's rays on your back, will usually enjoy and appreciate the low back, or cut-out swimsuit.  These swimsuits not only aid the cooling effect, that's so needed for the long, hot days by the shore, but they also mean you'll pick-up some great Vitamin D too.
Check out our fantastic range of low back swimsuits now and get an order done to make sure you don't miss out for when it's your turn to head off down to the beach. Oh, did we mention Cut Out Swimsuits too? We've some of the latest styles and fashions from Maryan Mehlhorn and Anita on our shelves right now.
Need more reasons to buy low-back swimsuits?
Well, we're sure you'll agree that our latest range of low back swimsuits provide you with every style and look that you could possibly need, essential for when hitting the hot sunny beaches this year.
Check this out, just in from Gottex – a round necked low back swimsuit.
The beautiful sky blue and arcane gold colours are guaranteed to compliment all skin tones, whilst sitting underneath a radiant sun.
The print is eye-catching, to the say the least.
And check out the functionality in the straps, these are fully adjustable so can be tailored to suit any shape.
Highlight your figure in this fantastic piece of swimwear whilst being open to the suns heat whilst you take in a beach or coastal landscape.
What about something more plunging?
How about this funky, hot yellow number from Phax.
It's a fantastic piece that comes saturated in the look and style of the West Coast of the U S of A. It simply oozes style and sophistication, with soft fitting cups and a low scooped back.
This swimsuit truly comes into its own, with its halter neck design, eyelet detail on the front and a low scooped back. It'll ensure you don't go unnoticed whilst you're out enjoying yourself on the beach.
Cut-Out Swimsuit Designs
Some of the Cut Out Swimsuit styles in our range are ready and waiting for the most fashionable of beach wearers out there too.
We're sure you'll agree that a cut-out back style will look spectacular on any beach, or yacht, pool or anywhere that has a scintillating coastline.
Benefits of the low and cut out back designed swimsuits.
There are several functional reasons as to why many select these kind of fashionable swimwear products. We love them for their sheer elegance mainly, but the benefits of having an opened up back are far from unnoticeable once donned.
They've been described by many as being somewhat more refined than a bikini but without the loss of aesthetic appeal. With several large fashion houses designing several low-back and cut out swimwear styles they are certainly here to stay. The very nature of these designer swimsuit pieces, with the scooped shaped cut or rounded shape, is enough to make even the least fashion conscious among us still want to try one out whilst down by the shore.
Off course, not every swimsuit is cut in this manner. Depending on your personal taste will determine whether, or not, you wish to expose your back in this fashion, to catch some extra rays. Or, will it be just a desire to stay cooler? Either way a low back or cut out swimsuit will suffice your needs.
The styles and options that come within our low back swimsuit range are varied. We cater for every style and look within our range. We offer several swimsuits that fall well below the £50 mark whilst we also cater at the very top end of the luxury, designer swimsuit range.
Have a browse and let us know what you think.
You May Also Like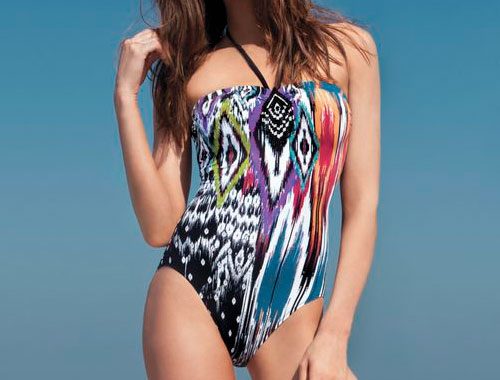 5 April 2013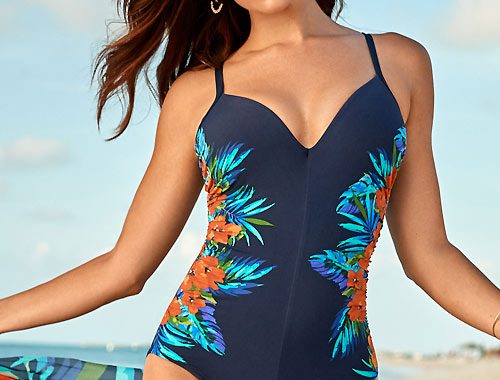 4 April 2019