National Bikini Day: Hottest Bikini Trends 2016
1 July 2016
Do you know what is National Bikini Day and why do we celebrate it? Bikini Day celebrates the anniversary of the invention of the most popular summer garment: the bikini. It was French fashion designer Louis Reard who invented the two pieces in 1946. Can you believe the bikini is already 70 years old? We want to encourage you all of you to wear a bikini this summer, no matter your size or age. Do you want to celebrate the 70 years of this wonderful garment with us? Keep reading to find out what are the hottest trends you need to get starting to wear right now.
The Latest Surfer Style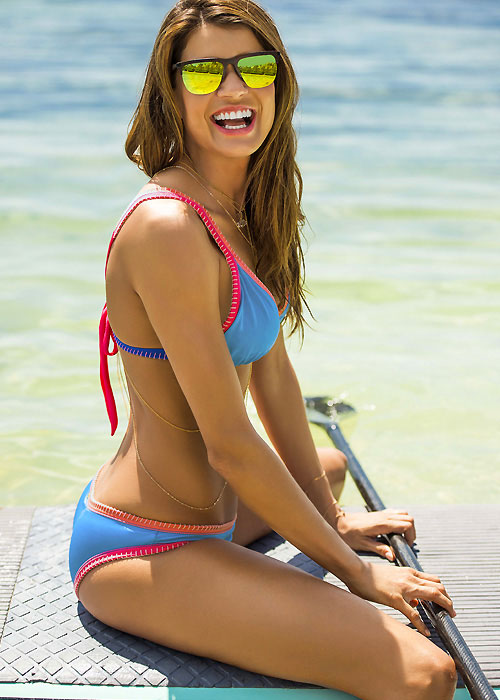 Minimal, with bold colours and contrasted stitches. The Phax Poons Stitch Detail follows one of the trends of the season. Coloured minimal triangle bikinis, inspired by a surfer style. In this case we can say that less is more, right?
The Ultimate Luxury Holidays Look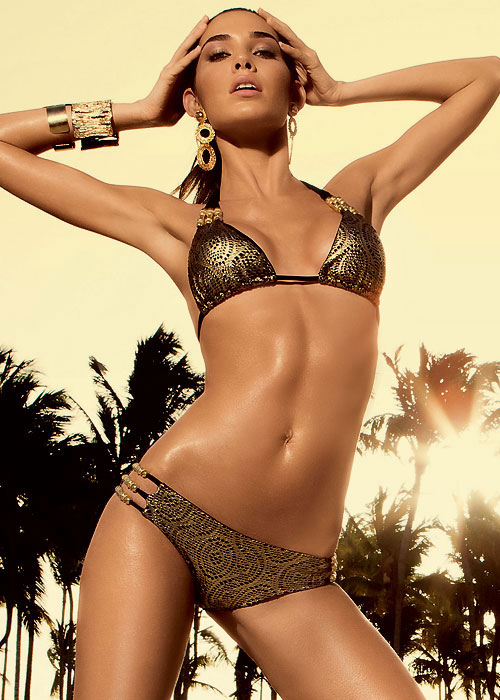 The Vacanze Italiane Gold Label Oro screams luxury and glamour. With an intense golden crochet mesh over a black layer, this is the perfect item to wear for a luxury holiday destination. If you prefer a bandeau bikini, rather than a triangle, check out our Vacanze Italiane luxury swimwear collection.
A Leopard-Printed Bikini To Rock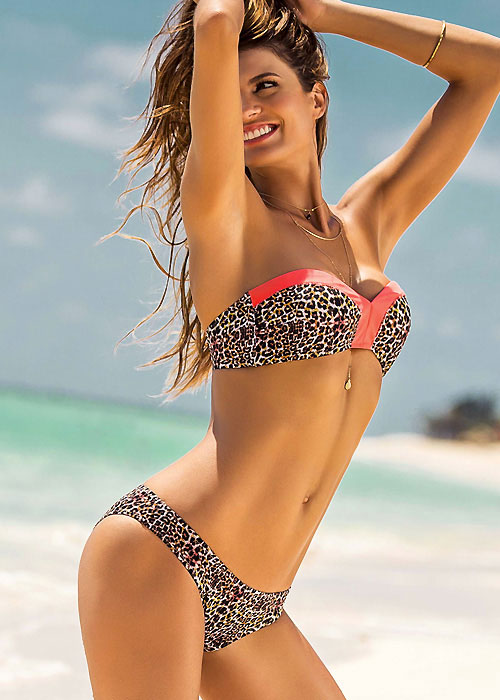 We always say animal prints never go out of fashion. Some people say they don't like them, but look at this little leopard-printed bandeau bikini! It's absolutely gorgeous! Unlike other more classic traditional animal printed swimwear designs, the Phax Kooning Leopard Print Bandeau has a flattering neon orange neckline detail. Animal prints have walked their way back into fashion. Leopard-printed beachwear, swimwear and beach accessories are very hot this season.
Nothing Beats A Pretty Print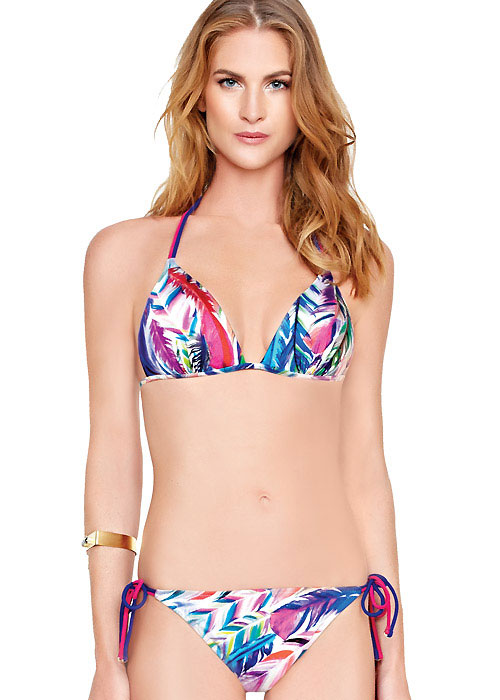 The Gottex Les Plumes Triangle Push Up is part of Les Plumes style, of Gottex Capsule 2016 collection. What makes this bikini one of our favourite swimwear designs is the stunning multicolour feathers print.
A Colourful Tribal Bikini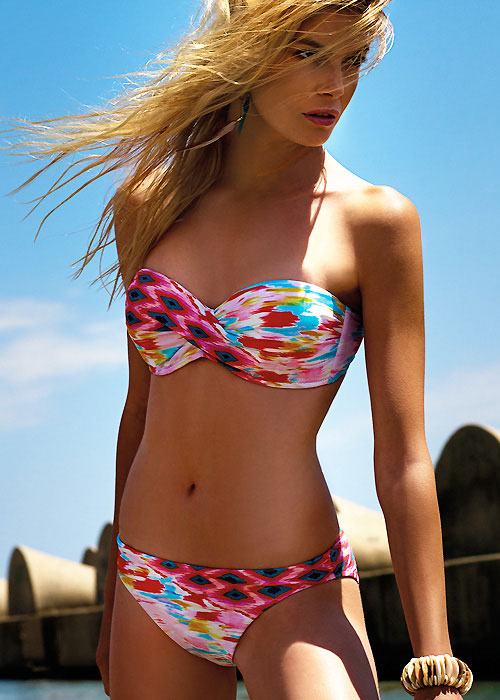 Pennellata is the name of one of Tessy's most beautiful prints ever created. The Tessy Pennellata Erisa Bandeau mixes abstract brushes with geometric details. The result, a beautiful multicolour tribal print perfect to wear for a Mediterranean getaway. Furthermore, the bandeau top is a great option for those of you looking for a flawless tan!
A Mediterranean-Inspired Look With A Boho Twist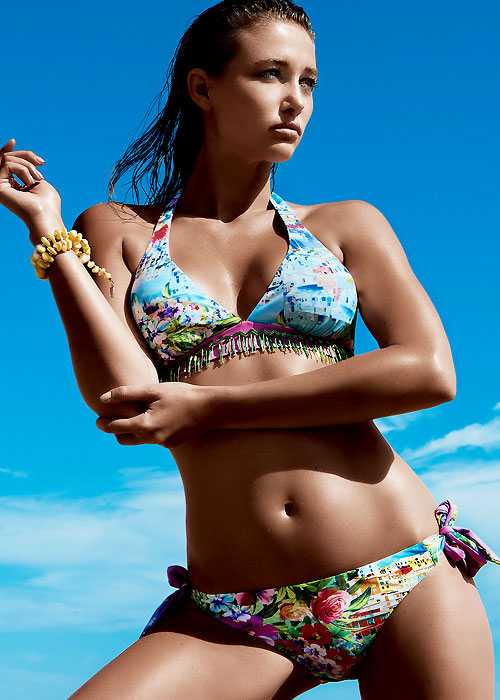 Vacanze Italiane's Honolulu print has beautiful floral details, mixed with scenes of Italian and Greek emblematic places by the Mediterranean sea. The beaded fringe of the Vacanze Italiane Honolulu Halter Neck gives a cheerful Boho touch to your beach outfit.
What is your favourite bikini style?
You May Also Like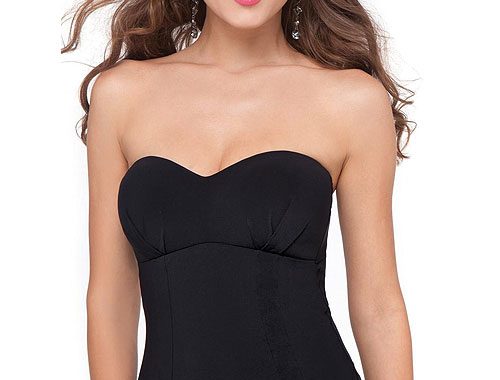 15 January 2014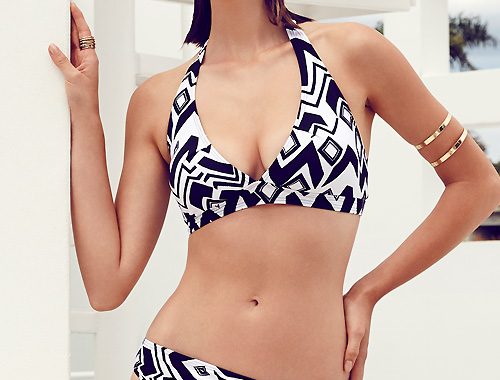 23 January 2015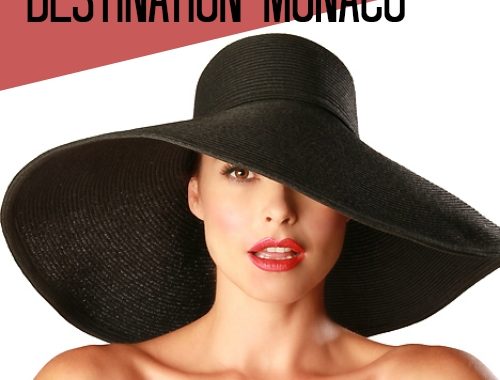 29 July 2015