Denim Beachwear Is The Hottest Beach Trend Right Now!
27 June 2016
Denim beachwear is one of the summer fashion hits! Had you heard abut it? Last season we lived the comeback of denim to fashion. Denim shirts, denim skirts, denim shorts and, finally, denim dresses! How not, this season denim is moving from the street to the beach. Do you want to know why is the denim beachwear becoming the summer hit and how do you have to wear it? We tell you here!
Loved by celebrities and bloggers
Celebrities love the denim dress trend and you can be sure we'll see many celebrities featuring denim beachwear this season! So far we have spotted these denim celeb styles, including Kate Bosworth denim-look with knee-high boots and matching bag, Victoria's Secret model Romee Strijd with black trainers and actress Emma Roberts with sandals.
Bloggers also love denim! We have spotted loads of them featuring denim dresses in their Instagram feeds. One trend we have noticed is the urban look some of these bloggers are adopting. What if you try wearing the Iconique Washed Denim Effect Shirt with a pair of speakers for a shopping day or a coffee with friends? Nobody said you can only wear beachwear on the beach!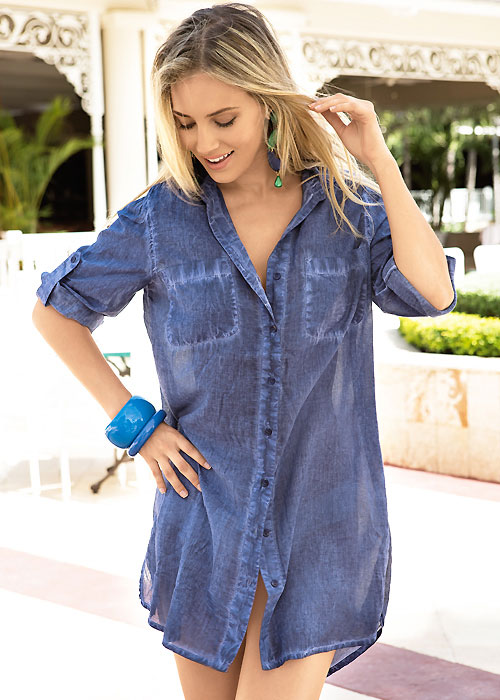 How to wear denim beachwear like a Pro?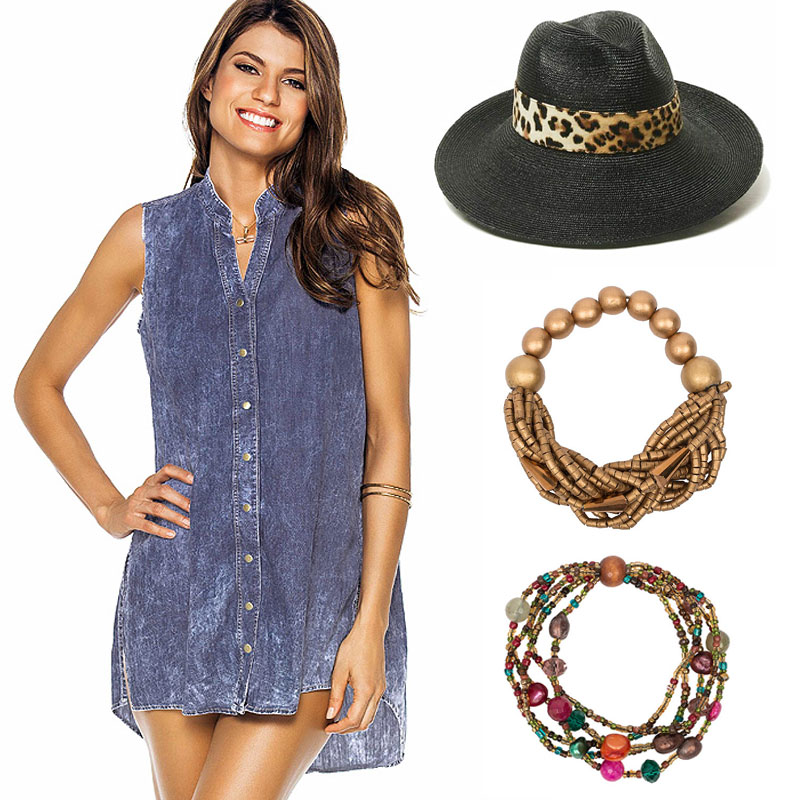 Phax Denim Look Sleeveless Dress (£45.95), Gottex Jungle Fever Sun Hat (£44.95 £54.95), Pia Rossini Olympia Bracelet (£9.08 £12.95) & Pia Rossini Lois Bracelet (£9.08 £12.95)
Denim dresses allow many different styles and accessories. You won't believe how easy is styling your denim sun dress or kaftan for a day out. Do you want to get the look in the picture? Add a nice sun hat and a colourful beaded bracelets.
Denim beachwear is comfy and easy to combine with your colourful jewellery & beach accessories!
Don't be afraid of overdoing it with the accessories: You can mix and match your breaded accessories and colourful beach bags and it will look amazing with your denim sun dress. The greatest reason to wear denim beachwear is another, though: You can wear it from the morning to the night and it will keep on trend all day long. In the morning, go for colourful Boho looks. In the evening, go for a little bit of sparkle or suede fringe garments.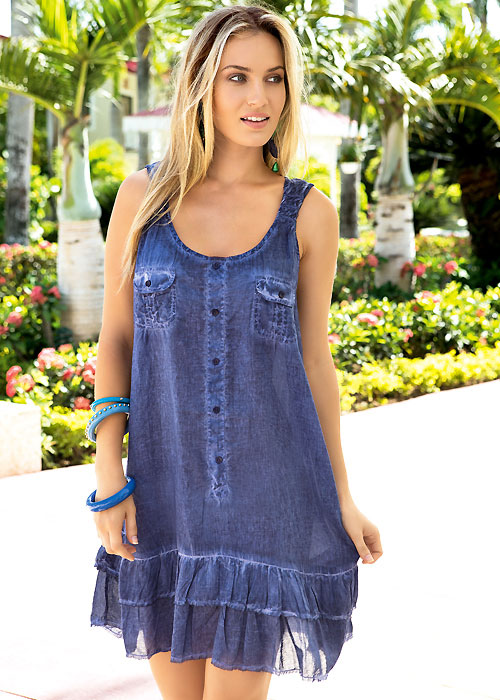 Iconique Washed Denim Effect Sun Dress £49.95
What is your favourite denim beach style? Are you getting the denim look this summer?
You May Also Like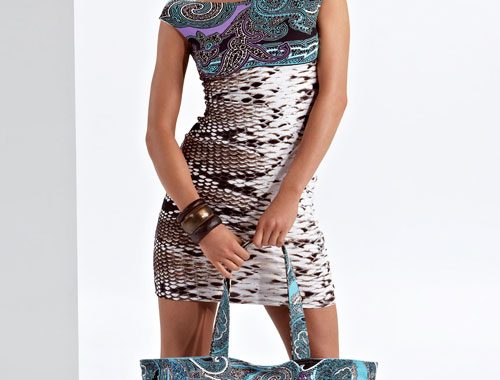 8 February 2013