Can You Wear A Swimsuit As A Bodysuit?
29 August 2019
The first time we heard that you could wear a swimsuit as a bodysuit, our reaction was… 'Wait! What?'. How come we had never thought of wearing a one-piece swimsuit as bodywear before? It only took us a few seconds to realise what a great idea this was. So, now we have decided to share with you our little research on the best swimsuits to wear as a bodysuit.
Who started the trend? Who first wore a swimsuit as a bodysuit?
We aren't sure who was the first person we show rocking a swimsuit and regular clothes. Surely it must have been a celebrity or a fashion blogger!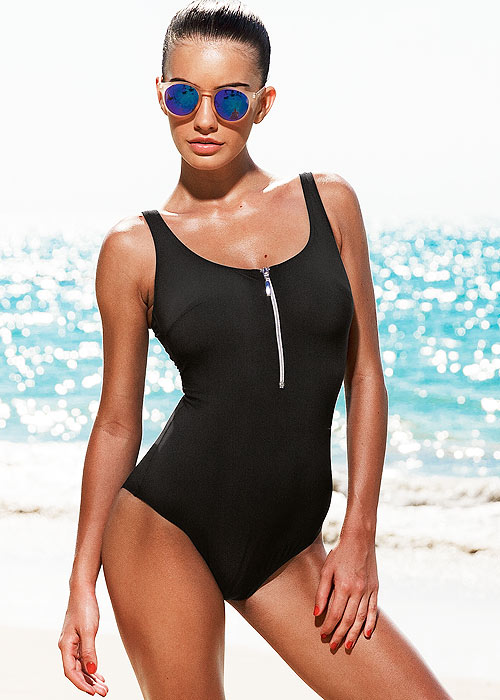 One of the bloggers we worked with in the past, Manchester-based fashion blogger Laura Kate Lucas, wore this amazing black swimsuit in the picture above with denim shorts and strapped sandals in this post of 2017. We remember thinking we could totally wear that outfit outside, in the street. A zipped one-piece swimsuit could easily pass for one of the Wolford Jamaika bodysuits, right?
What celebrities wore it?
Bella Hadid, Emily Ratajkowski, Penelope Cruz, Kourtney Kardashian… more and more celebrities have joined the trend of wearing their favourite swimsuit as a bodysuit. Most celebrities have gone for plain swimsuits, mainly black swimsuits, but it doesn't mean that you cannot get creative. For instance, Gigi Hadid was spotted by PopSugar wearing a nautical-inspired swimsuit.
Why should I try this fashion trend?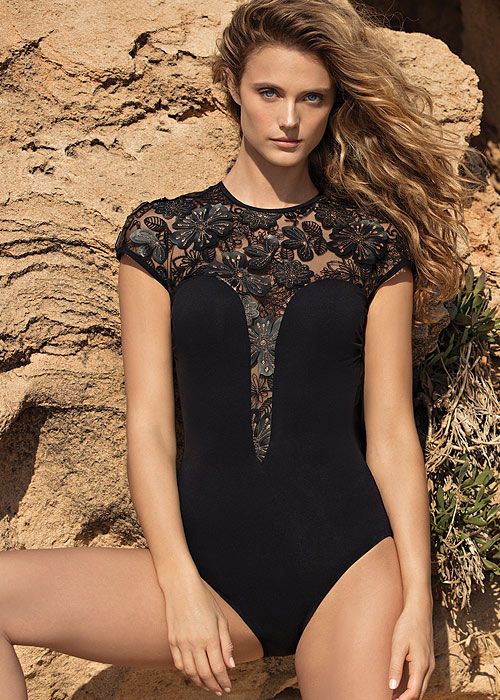 You should definitely embrace the trend and give swimsuits a try! What's to lose? First of all, trying new styles is always a good idea. At the same time, this is a great idea to recycle your designer swimsuit and give it a second life as a bodysuit. If you invested in one our the Gottex Couture swimsuits in the past, you have no excuses! Any of these little beauties would make a perfect swimsuit to wear as a bodysuit, don't you think?
A black swimsuit… and what else?
Black swimsuits are the most obvious choices, as well as plain coloured swimsuits, being Red, White or Navy some popular choices, according to our own particular research. However, there are many other styles you can try out.
Animal prints, bright neon and mesh/panelled swimsuits are some of our personal recommendations if you want to get creative here. Or, maybe, you can go for a naughtier look, with a good plunge neckline or swimsuits with cut-outs. There are infinite possibilities.
Best one-piece swimsuits to wear as bodysuits
Shop the look:
You May Also Like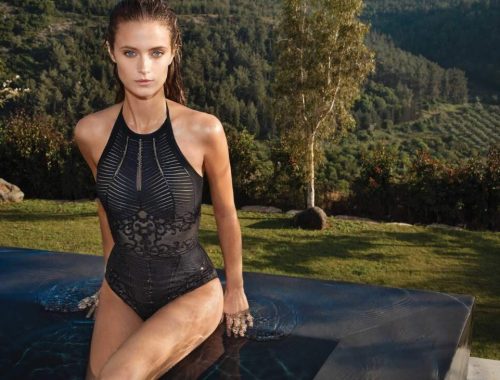 22 September 2016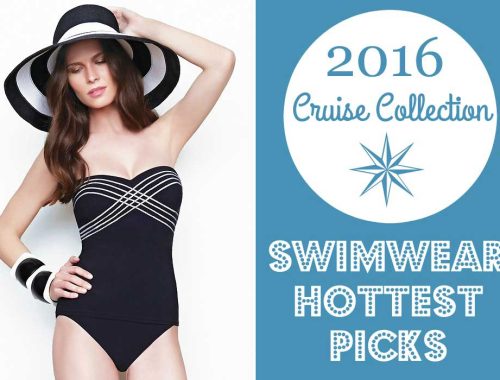 7 January 2016