Clover Lewis Mastectomy Swimwear: Why Do We Love It So Much?
1 November 2016
Post-mastectomy swimwear doesn't have to be ugly, unflattering or poor quality. Swimwear designer Clover Lewis has proved it. Her new swimwear capsule Olympians Rule 2016 is a combination of lovely corals and turquoises and top quality materials. From secure breast form pockets, to chafe-free seams, high necklines and adjustable features. A new concept of luxury mastectomy swimwear is born. These are the four main reasons why we have fallen in love with Clover Lewis Swimwear!
A swimwear brand born from personal experience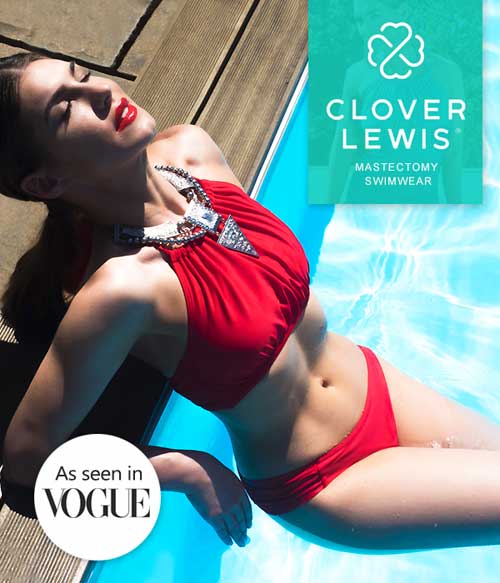 Clover is full of energy and youthfulness. After surviving breast cancer, she found herself unable to find the right swimwear to match her vibrant style. She loved fashion, so she thought: Why not? And so Clover Lewis was created. A new brand of luxury swimwear for women who have gone through a mastectomy or other breast cancer surgeries designed by Clover's expert hands.
Clover turned a personal tragedy into a triumph by designing a self-named high end swimwear line for post-surgery women like herself. Michelle Broomes (The Lingerie Journal)
Clover Lewis was awarded Post Surgery Brand of the Year 2015 at UK Lingerie Awards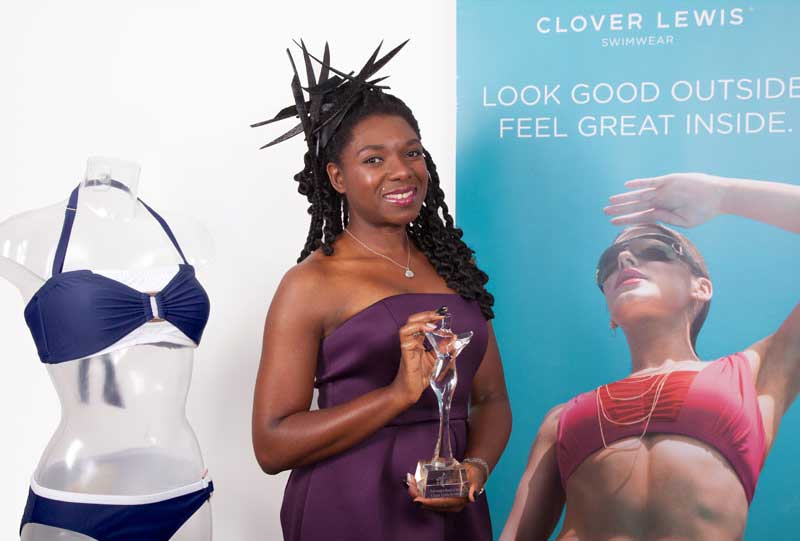 Clover Lewis poses with her UKLA Post Surgery Brand of the Year (Source: Lingerie Insight)
Being nominated in the UK Lingerie Awards is something any fashion brand should be proud of. Clover was nominated for two categories in the 2015 edition: New Designer of the Year and Post Surgery Brand of the Year. Clover Lewis won the UKLA Post Surgery Brand of the Year by the Lingerie Insight, which is a great achievement for a new brand.
Fashion swimwear as seen on fashion magazines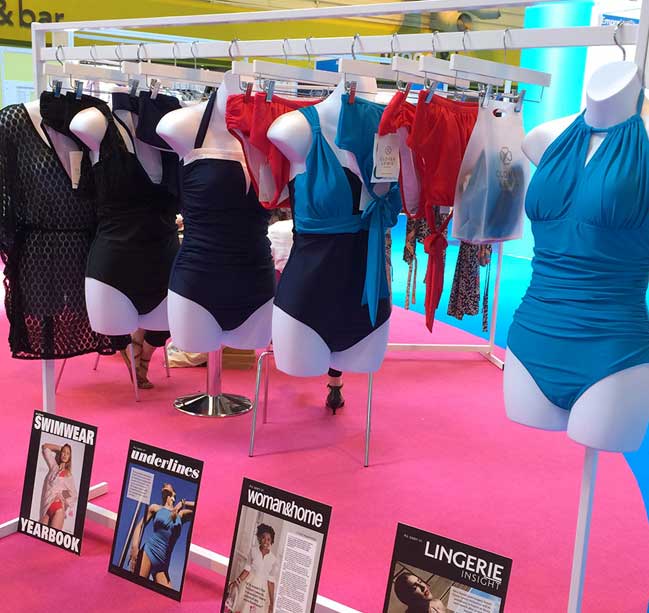 Some of Clover Lewis' fantastic designs, featured in a fashion show
We are not the only ones who love Clover Lewis' Olympians Rule 2016 collection. Actually, it has been featured in British Vogue, The Swimwear Yearbook, Lingerie Insight, The Lingerie Journal and Underlines Magazine. Besides, Clover's inspiring story has also inspired features in The Huffington Post' fashion and Woman&Home magazine. You'll be hearing about Clover more and more!
Look good outside. Feel great inside.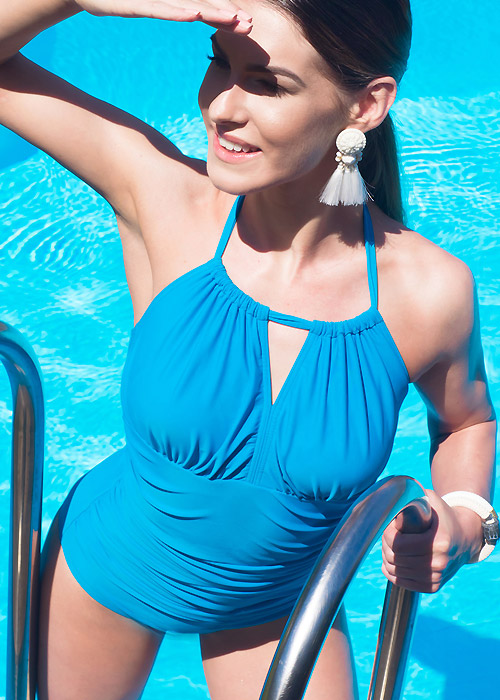 Clover Lewis Dive Halter Neck Mastectomy Swimsuit in Ocean Blue
Clover has the firm belief that feeling gorgeous on the outside can make all the difference to your confidence and happiness inside. That's why her bikinis and swimsuits are so gorgeous and well made. Not only has she taken well care of all the needs of women who have gone through breast surgery, but also of the needs of women who love stylish swimwear. Glamour and comfort joined together to make you feel good.
Take a look at Clover Lewis Post-Surgery Swimwear collection and see by yourself why we love it so much?
You May Also Like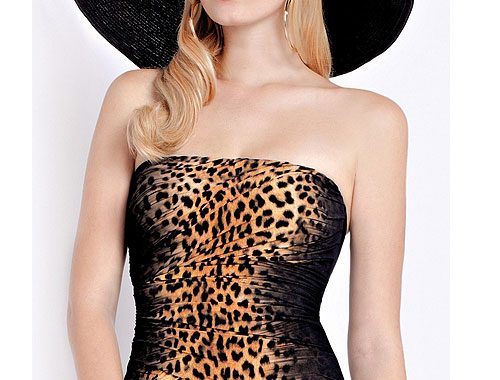 8 November 2013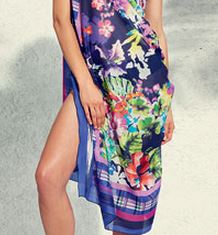 12 June 2013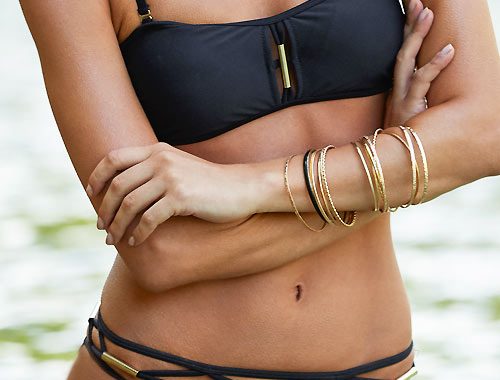 16 June 2020