Introducing the Gottex Jewel Box 60th Anniversary
23 November 2016
The first styles in the Gottex Jewel Box have arrived and they are to die for! If you had taken a sneak-peek to our previous post about Kate Bock as the new face of Gottex on their 60th Anniversary special collection, you must have already expected them to be stunning. We can undoubtedly ensure this: They look even better in your hands, and, even more, once you try them on. This collection is more than a luxury swimwear collection. Every piece in the Gottex Jewel Box is a piece of art! Look at the five ranges inside Gottex's 60 Anniversary collection we have already received…
Gottex Jewel Box Platinum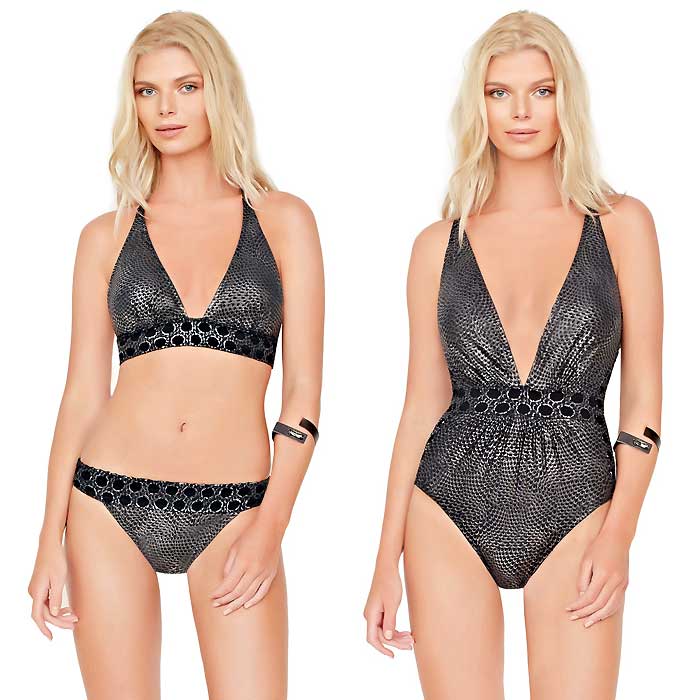 Animal printed swimwear is never out of fashion. However, animal prints happen to be a must-own style for 2017. Gottex has gone for an improved version of the fish scale pattern in the Platinum range, which is beautifully finished with silver metallic motifs. This is one of the most spectacular designs in the whole range, full of little details, such as the combination of mesh and opaque fabrics. A close look is much needed!
Gottex Jewel Box Black Diamond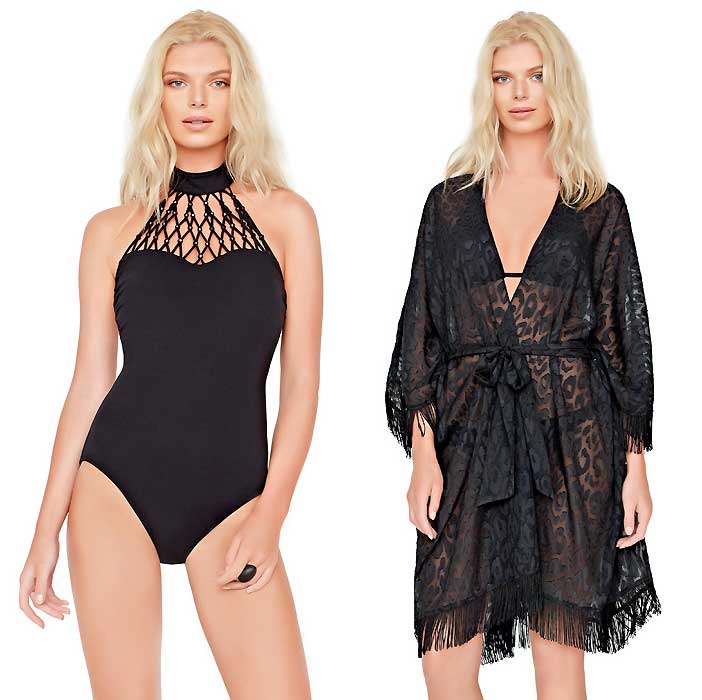 It may look like a basic design, but it certainly doesn't have anything simple. The Black Diamond range is full of little details and, as always in Gottex, has the ultimate luxury finish. The Gottex Black Diamond High Neck Swimsuit has an elegant finish with black diamonds embellished in the chic high neck net. Nothing like the classical little black swimsuit it looks at first sight. The Gottex Black Diamond Open Kimono With Belt gives that Boho-inspired look so popular these days. It's the perfect addition to your holiday wardrobe.
Gottex Jewel Box Amber Feathers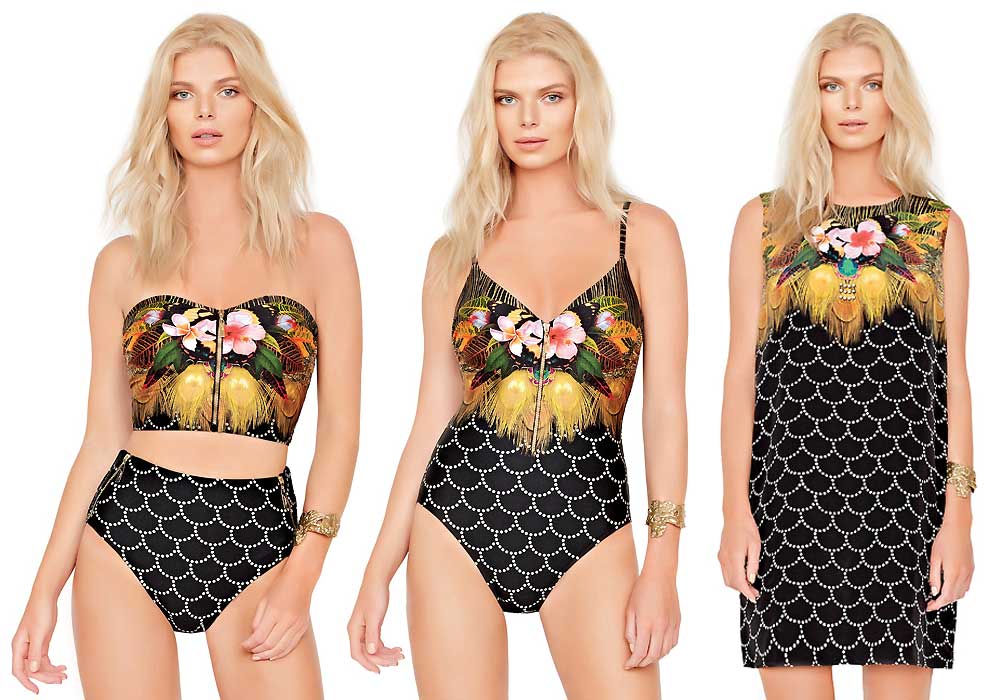 All we can say about the Amber Feathers collection is this: The floral and tropical print is as beautiful as it looks in these pictures above. The colour combination is gorgeous, the prints, the frontal zip… it's simply amazing! Can you tell is one of our favourite designs? Isn't it too obvious?
Gottex Jewel Box Dusk Onyx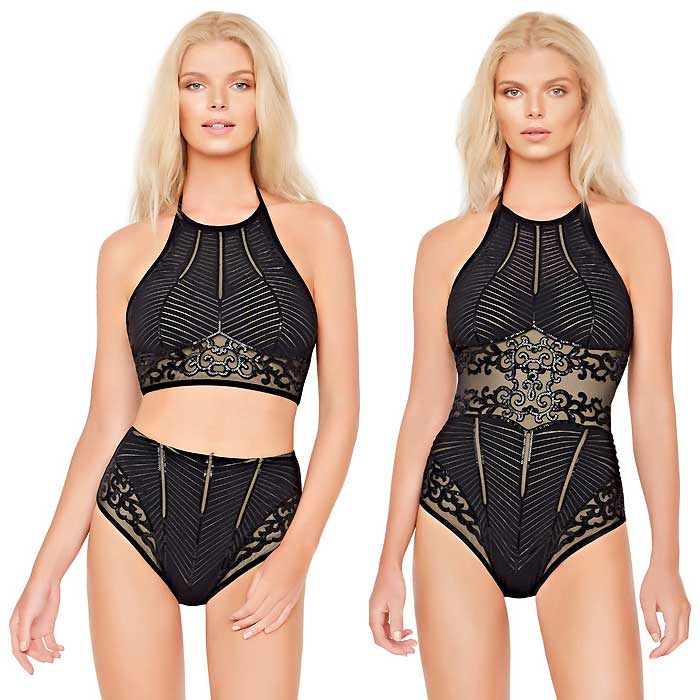 Gottex couldn't have chosen a better design for their cover. The Dusk Onyx swimwear range is truly luxurious. The most expensive items in the collection, made with an exclusive laser cut technique and embellished with shiny metallic sequins. Sometimes we can't even imagine how Gottex designers do it to create such amazing designs. It's absolutely mind-blowing!
Gottex Jewel Box Silver Agate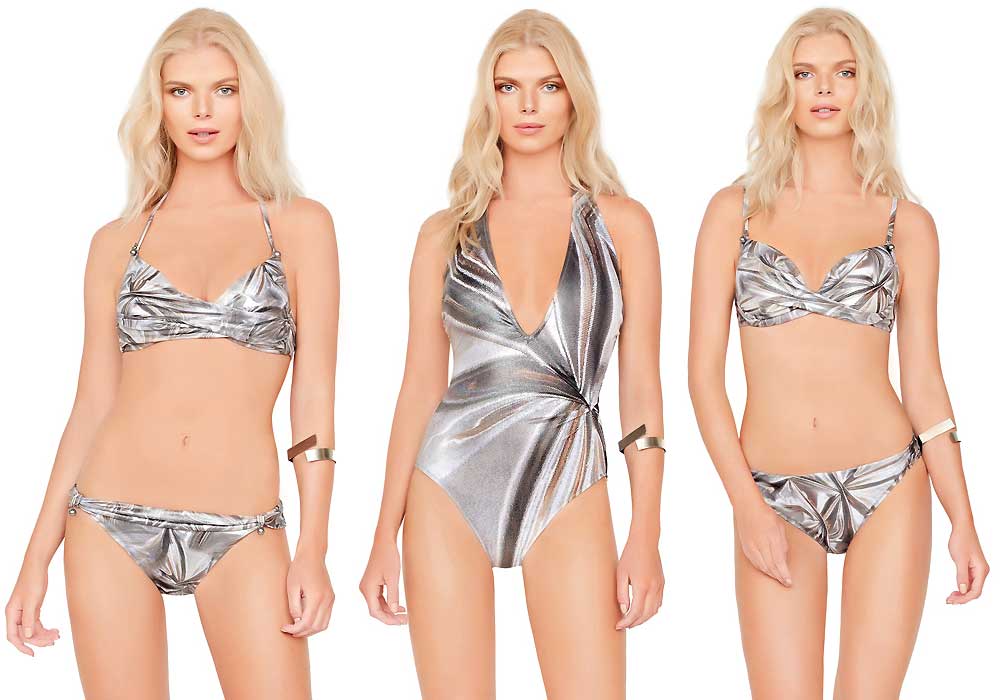 Last but not least: Silver Agate, one of the biggest surprises for us. When we saw it the first time it surprised us how shiny the silver fabric was. Believe us when we say it looks fantastic once you put it on. It matches any colour skin, from pale skin colours, as in the model, to darker tones. Metallic swimwear is one of the trends of 2017, so this is a winning style!
What's your favourite so far? There're still three more styles to come. Will they also steal our hearts?
You May Also Like
20 August 2019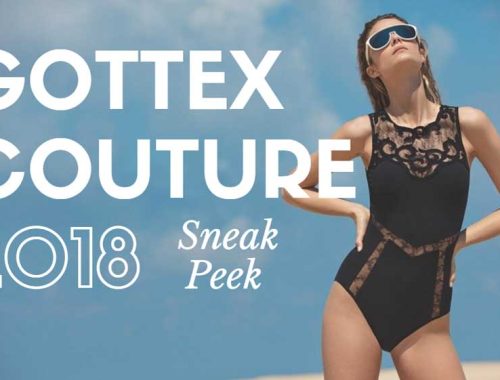 14 June 2017