Gottex Couture 2018 Collection: What To Expect
14 June 2017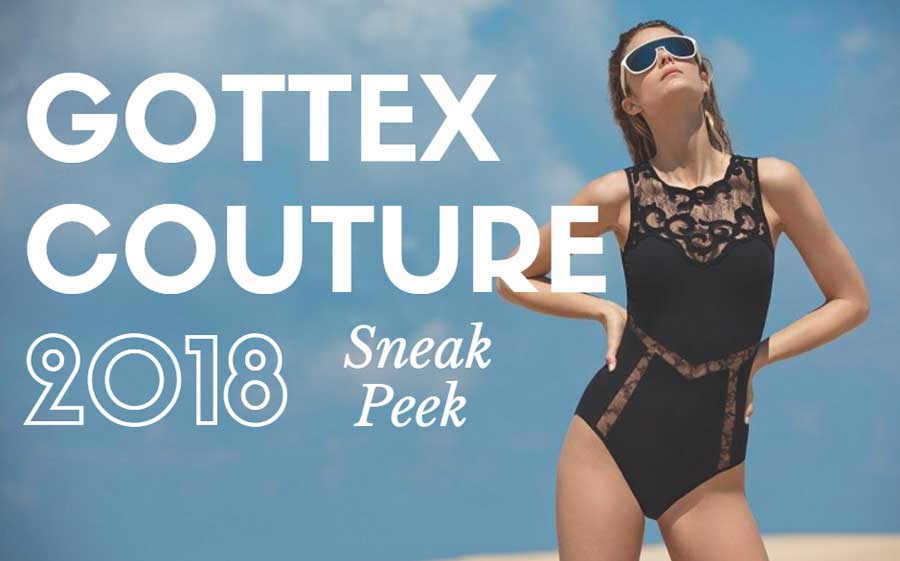 The first images of Gottex Couture 2018 collection have emerged and, so far, it looks like Gottex 2018's luxury swimwear collection will be just amazing as its 2017 one. If you are a fan of Gottex designs, you must already know its creativity has no barriers. Year after year, Gottex manages to amaze everyone with its fantastic designs. We always say Gottex swimwear is well-designed and well-made, but we have to admit that Gottex has done extremely well in 2017. This year Gottex has celebrated its 60th Anniversary with a very special collection, Gottex Jewel Box collection, including pretty exclusive swimwear pieces.
Gottex Swimwear As Seen On The Catwalks
Gottex is one of the best-known brands in luxury swimwear and one of the most followed in Miami Swim Show, this is, the most-followed fashion week for swimwear and resort-wear. Luckily, we don't have to wait that long to see Gottex's next season designs. In the last three years, Gottex has been one of the top names in Canarias Swim Show, in Spain, which is the first swimwear catwalk in the season. Ahead of Canarias' swimwear show, which opens its doors in only two days, Underlines magazine has shared with us these fantastic pictures. We are absolutely loving every single style out there. Let's see what swimwear styles we can spot!
Lingerie-Inspired Swimwear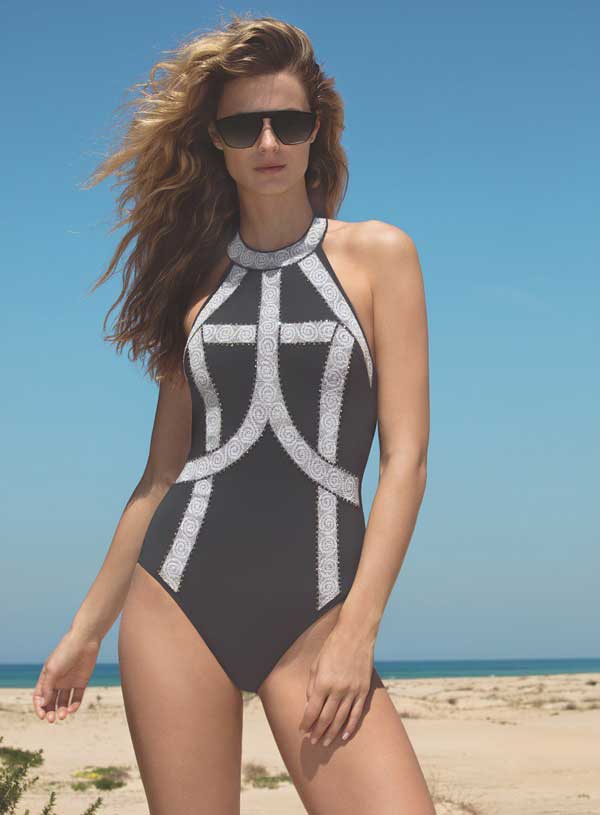 We have talked in the past about a growing trend in swimwear: the lingerie-inspired swimwear. Kimonos and kaftans have been everywhere in the last seasons: in the bedroom, on the beach and outside, in the street, too! At the same time, bodysuits (in lingerie) and swimsuits (in swimwear) have raised popularity to become top trends in lingerie and swimwear, respectively. Gottex Couture 2018 collection takes the swimsuit to the next level, thanks to fine lace and embroidered details. Look at these two black swimsuits. Aren't they just perfect?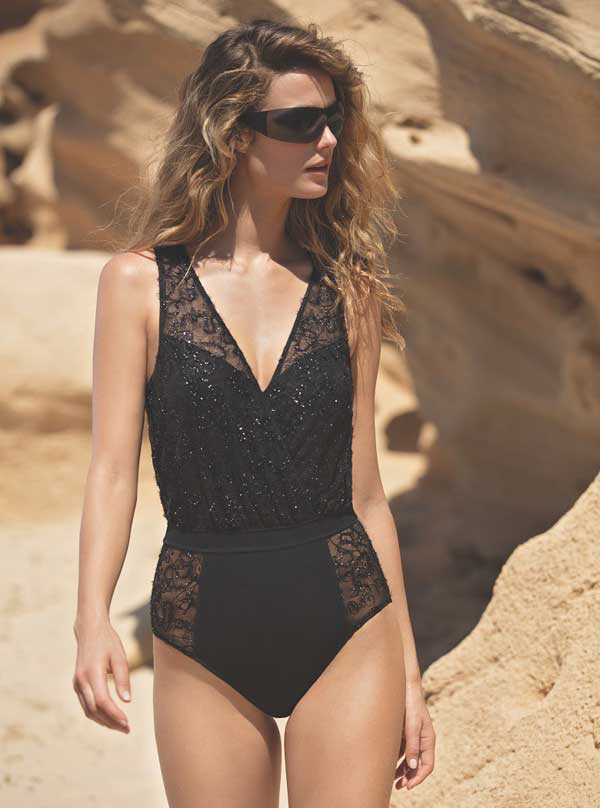 Mixed Textures And Prints
It looks like Gottex will go wild with the prints and the textures next season, too! High-end swimwear brands are trying to walk away from classic prints, moving to more complicated prints. Creativity has certainly become a priority for Gottex. Take for instance the floral print. Every season, Gottex designs a few floral-inspired collections. Try to find two similar prints; it's impossible. From the romantic Gypsy Quinn to the tropical-inspired Macaw or, more recently, the colourful Embrace floral print, included in the Gottex 2017 Swimwear Capsule collection.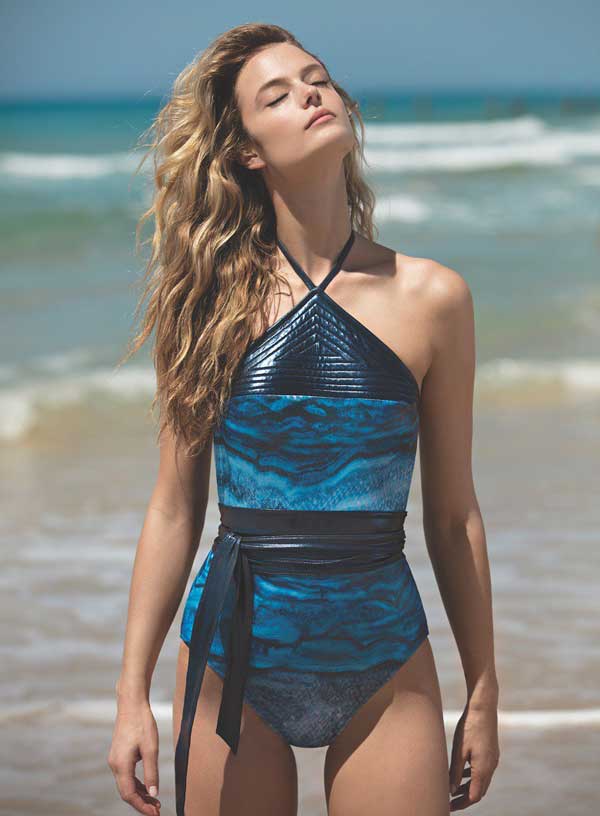 What do you think of this take of the animal print? We can't help ourselves loving animal printed swimwear. Who can blame us! Gottex, Roidal and Maryan Mehlhorn have spoiled us with their brilliant animal prints! In 2018, leather and latex-like textures come to adorn your swimwear. This may be one of those fashion trends people hate or love. Whatever is your case, you can't deny these swimsuits breathe creativity!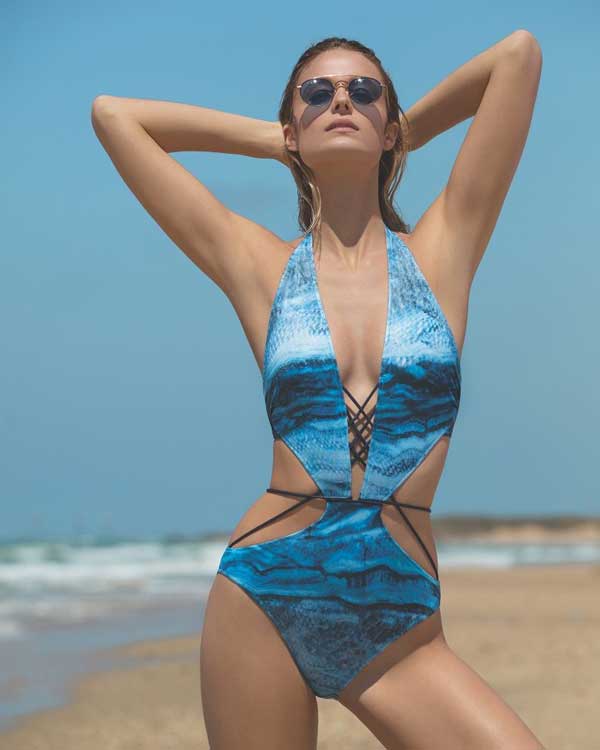 On trend: Missoni-Printed Swimsuit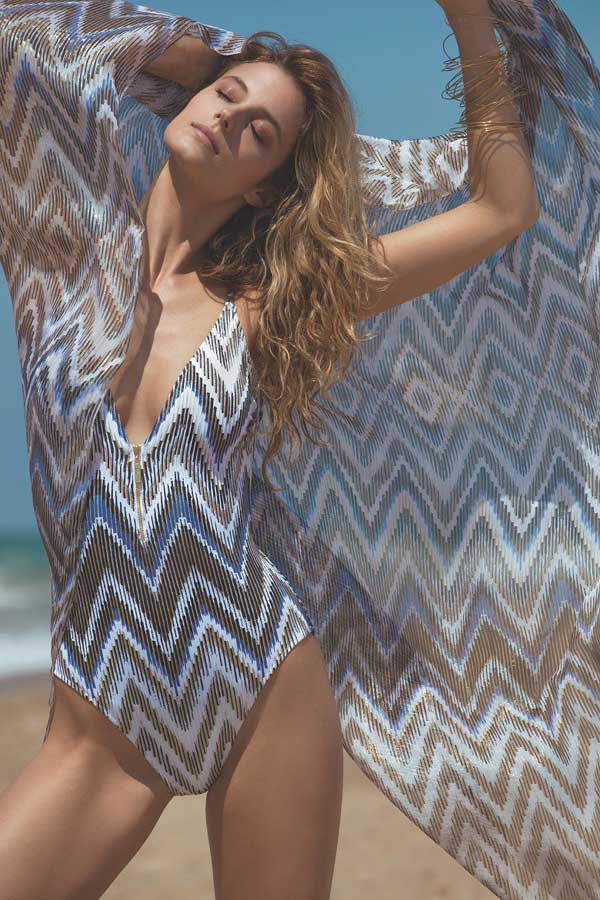 Zig-zag prints are so flattering! We think it's fair to forecast that this geometric-printed swimwear collection will be one of the most popular in 2018. We're definitely going to stock. How not? Look at it! Isn't it brilliant? This swimsuit has low back and matching kaftan and pareo. Not only Missoni-inspired prints are flattering, but also really chic. Can you picture yourself wearing it? So we do!
These designs won't see the light until November, but, in the meantime, why not taking a look at our fantastic Gottex luxury collection? With around 200 styles in stock, we're 100% sure you'll find the swimwear of your dreams.
Picture source: Underlines magazine by Gottex

You May Also Like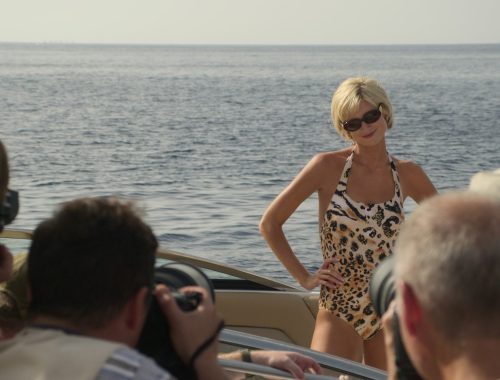 17 November 2023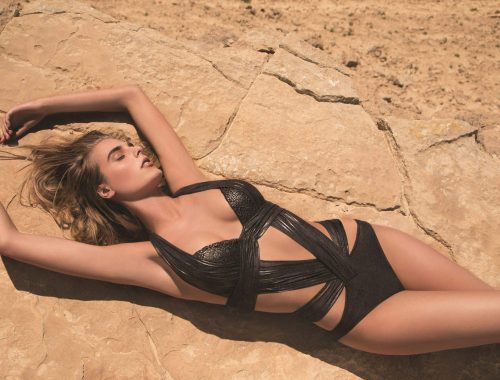 4 August 2015
3 June 2015