Fun In The Sun With No Tan Lines
6 March 2020
Most of us love to lounge around in the sunshine when the summer days are long and hot. However, there are a great many swimsuits and bikinis that leave the most unflattering tan lines. Now, you may recall that beautiful cut-out swimsuit or that multi-strapped bikini that you loved so much. However awesomelly-looking, it's impossible to get an even tan in one of those.
We at UKSwimwear.com know how difficult it can be to find the right swimwear that prevents uneven tanning. We have named a few tan-through swimsuits and bikinis for you to consider below. After all, nobody wants to work on that gorgeous sun-kissed look and end up with unsightly strap marks.
So, how do you have fun in the sun without the tan lines?
A bandeau bikini, the best option for minimal tan lines
By far the best swimwear for the flawless tan is a bandeau bikini. If you're a lover of two-piece swimwear, then bandeau bikini tops have to be your obvious choice. No strap marks on your shoulders, so, when you dress for dinner in the evening, you'll have an even tan across your decollate and shoulder area.
Bandeau bikinis are usually convertible, ie. you can attach the straps if you want extra support while having lunch or swimming, then remove them when you sunbath. Try undoing your bikini top if you are about to have some 'me time' by the sun, but be careful not to show more than you wanted.
The briefs of a bikini are usually adjustable, so the tan lines can be blurred considerably by moving the briefs up and down. If the bikini has a string bottom, then the tan lines will be virtually non-existent. To do so, you need to move the ties and strings accordingly, to produce that perfect, overall tan.
How about a tankini?
You can also ditch the tan lines when you choose a tankini, especially if it's a bandeau tankini. A two-piece tankini gives you the best of both worlds, as you can have the look of a one-piece suit and, at the same time, you still feel sensual and sexy, being a two-piece.
A tankini style is perfect if you love frolicking on the beach, playing ball or just having pure fun in the sun. The top can be lifted to tan the tummy area as well so you can have a tan that covers more of your body with a tankini.
Is there such thing as a tan-through swimsuit?
Some of you have asked us in the past if we sell tan-through swimsuits. Well, the closest to a tan-through swimsuit that we sell is a crocheted swimsuit or, maybe, a trikini. We reckon there isn't such thing as a completely tan-through swimsuit. Sorry! Even if that was the case, swimwear protects you from the sun rays and you don't want to overexpose your skin to the sunshine.
If you prefer to wear a swimsuit…
If it's a full swimsuit for you, then by far the best to give you the ultimate tan is a scooped back swimsuit. We'd suggest you take a look at these flattering low-back swimsuits. Remember, if you lay down on your sunbed you can easily slip the straps off your shoulders and tuck them under your arms to get a full tan with no tan lines on your shoulders.
Or you can, of course, buy a bandeau swimsuit. The best of both worlds. Whatever you choose to buy for your fun in the sun, make sure you stay safe and always use a high factor sun lotion and after sun; essential to give you that beautiful glow on your wonderful tanned skin.
The question now is, where are you going on holiday next?
You May Also Like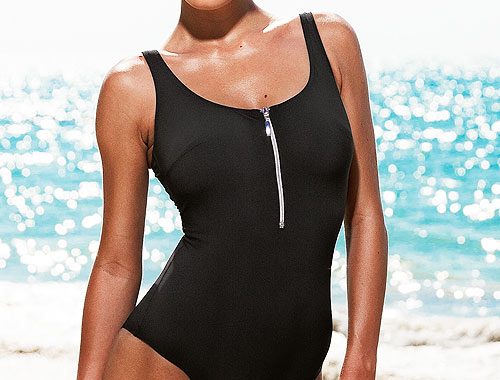 29 August 2019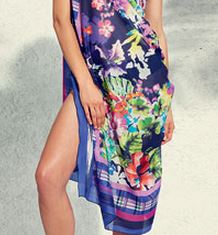 12 June 2013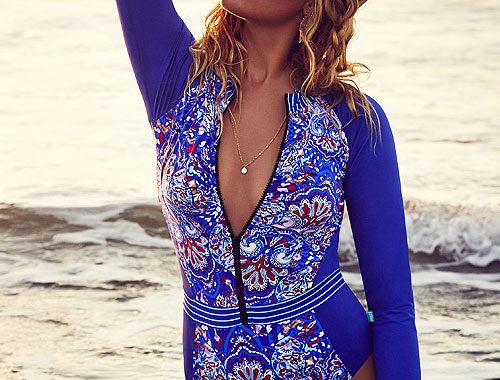 25 September 2018