First Day Of Summer – What Swimwear To Wear
21 June 2021
Summer is the biggest time of year for swimwear, without a doubt. We adore the amount of variety and creativity that emerges around summer for the world of swimwear. It can only be matched with the amount of enthusiasm for beautiful beachwear from fashionistas and swimwear lovers.
Well, today is the first day of summer. And that means that you should have your eye on a few items; if not, have them in your grasp already. If you haven't seen anything you want yet, fear not, we have you covered. Here are a few things you should be looking at to maximize your beach style this summer. The first chance in a while you may have had to take advantage of the sun and the sea.
Staycations Mean Stunning Swimwear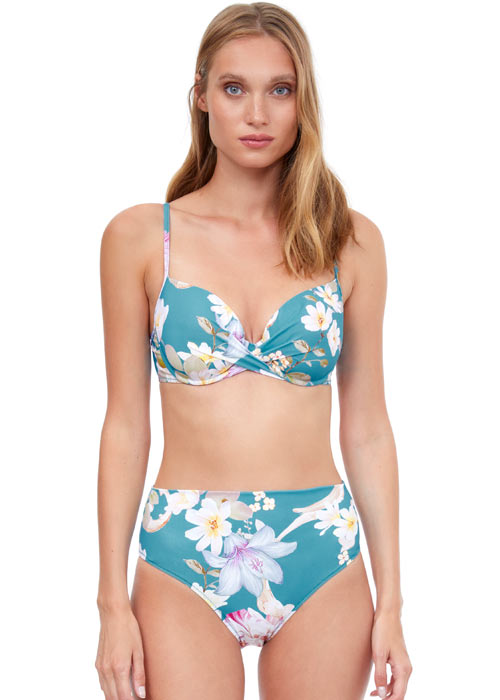 With so many restrictions still on travel this summer, you may not be able to get away to where you had planned. This is difficult and frustrating for us all, but the silver lining is still here. Staycations are now the new thing, being outdoors and in the sun without having to get on a plane to reach your destination. This is often a much more affordable option anyway, with less stress and less travel time to boot. That means that you can find something you love and spend a little more on a summer bikini or swimsuit and not feel like you are too decadent. After all, you want to feel like you are treating yourself, so why not go wild with a stunning and colourful floral bikini rather than something more subtle? You only live once, and something bold and beautiful can easily lift your spirits. So what names would we recommend for splashing out on? Well, let's take a look at a few highly decorative summer bikinis and swimsuits. And nope, we didn't intend that pun about splashing!
Forever Unique Are Exactly That, A Memorable And Baroque Brand That Love Decoration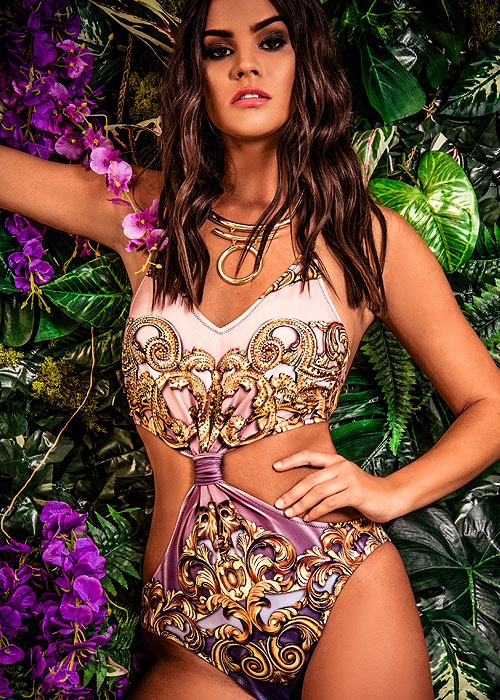 Forever Unique are a less well-known brand and one that deserves a lot more attention. They are a British designer, which we love, as do so many of our fans. The special is extravagant and very ornate design, like something you would find in a Rococo palace or something from European artwork of the Renaissance. But they also are uniquely talented, hence the name, at blending these looks with something more tropical and exotic, like jungle flora. If this sounds like what you are looking for, the classic mixed with the wild and untamed, then Forever Unique are one of the best designers for doing it.
Dolores Cortes, Not One To Shy Away From Colour And Variety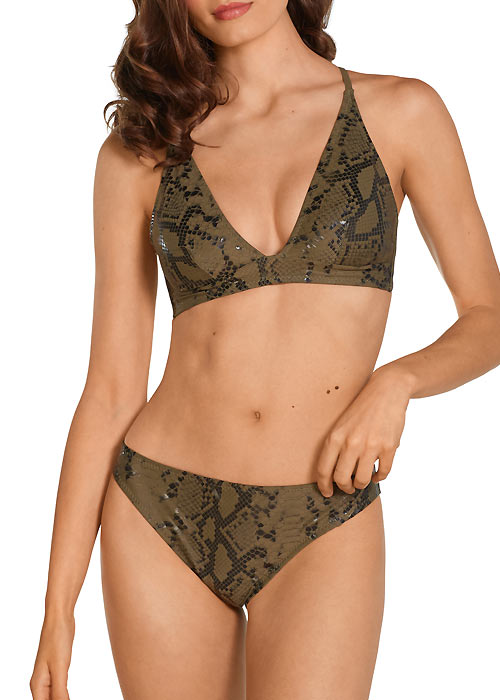 The thing we love about Dolores Cortes, a newer name in our roster of swimwear brands, is their variety. We don't just mean the range itself, although their work is very varied indeed. We mean within each design. They have geometric patterns, typically made to be as minimal as possible but rendered in psychedelic colour schemes. They will make gorgeous and detailed floral prints but add a special effect to them to look like they were painted by a European Expressionist. Like Van Gogh, blending realism and vivid creativity and imagination. They are one of the most creative designers of the current swimwear scene, and their designs are not to be missed.
Feraud, For The Nature Lover In You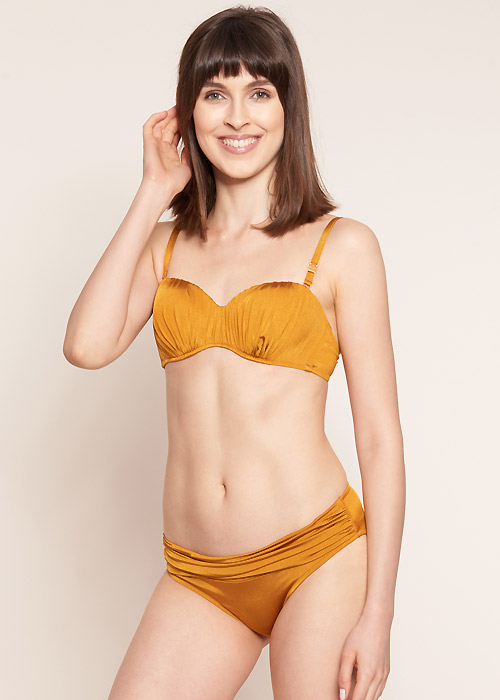 That is what Feraud is all about this season. Animal prints and florals are wonderful celebrations of the abundance and richness of nature. Their whole range is about the flora and fauna of tropical jungles this year, and every piece is a stunning tribute to the thing that gives it its inspiration, the beautiful majesty of the rainforest. Some of the bikinis they have this season are a mixture of jaguar pelt and tiger stripes. Others are bright and explosive florals, and others still are shimmering gold bikinis without a pattern bit of variety for those that don't only want nature prints in their collection. Feraud doesn't always go for designs this steeped in colour and pattern. But there has always been a certain richness to them, whether it is colour or motifs or just a little extra detail that elevates the design. Feraud loves luxury, and they insist that what they make can never be described as ordinary. If you want to turn a head or two on the beach this year, here is the design to do it.
You May Also Like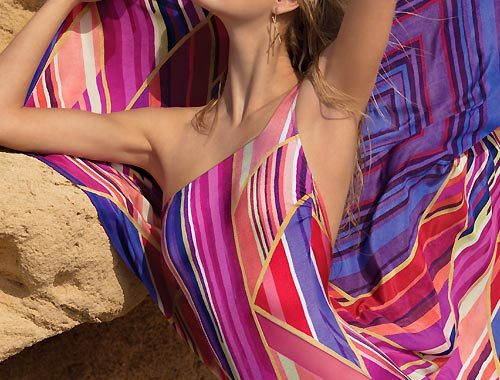 9 January 2018