What To Wear Over A Bikini?
11 October 2018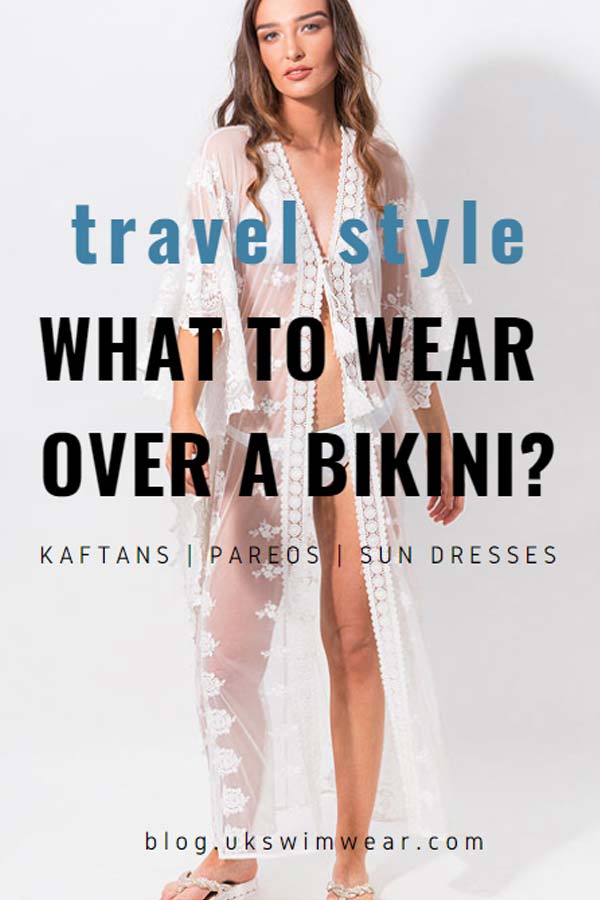 Picture this: you are at the beach somewhere in the coast of Greece or Italy and it's getting hotter and hotter by the moment. You don't want to get sun burns, so you need something to cover your shoulders and back. Maybe your arms, too. A sun hat is your friend, but sometimes you need some beachwear to wear over a bikini or swimsuit and protect your pale skin. 
Or, maybe, you are lucky to be enjoying a cruise. You want to relax, cocktail in hand, getting some Vitamin Sea in your body, but it turns out to be one of those windy days. We've all been there and, yes, you sometimes need of the help of a maxi pareo or a good beach cover up. 
We want to help you find the best piece of beachwear and the best accessories to wear over a bikini. Keep reading!
Wear a kaftan over a bikini, just like celebs do!
You must have noticed most celebrities get photographed wearing kaftans or beach cover-ups. That can't be a coincidence! Wearing a kaftan over a bikini is a great idea. Even more, if you pick one of our stunning Forever Unique kaftans.
Kaftans are ideal to walk from the beach to the bar, to look ideal while enjoying a drink with the friends in one of those little Boho-inspired bars near the pool or to match with some denim clothes to go out. Yes, you can totally go out at night with the right beach kaftan… or the right dress! 
A kaftan with a plunging neckline is ideal to wear over a bikini, as you can see the bikini top through the neckline. You can wear matching items or contrast them (e.g. a golden kaftan over a white bikini). 
A floral multi-coloured kaftan is always ideal, especially if it's see-through and loose. All eyes on you! 
A plain see-through shirt dress is an easy option, but it doesn't mean that you always have to go for the difficult option. A style like this is the kind of beachwear both mothers and daughters can wear. 
Or pick a gorgeous beach cover-up!
If you are all about showing off your designer swimwear, you need one of these maxi beach cover-ups! The more beautiful, the better! After all, you only go on holiday once a year and you need to holiday the proper way! If you just settle for the best, check out this spectacular silk beach cover-up. There's nothing like the feel of skin against your golden skin!
Trend Alert: Kimonos are hot! 
We've talked about this in the past. The kimono is one of those garments that has moved from the lingerie world to the swimwear one. Kimonos have been hot in fashion for a couple of years and it looks like they'll stay in fashion for a long time. We couldn't be happier about this, as kimonos look stunning over your bikini, especially if you colour-match them or you wear lovely prints. 
You need to pack a pareo, obvs!
A holiday outfit is never complete without the right pareo. Size matters when you're buying a pareo: the larger the pareo, the better. The fabric is really important, too. Luxury pareos are usually made of silk. Gottex has some insanely beautiful 100% silk pareos matching all their main swimwear collections. A great investment for all fans of the luxury.
Is it OK to wear jewellery over a bikini? 
Not only it's OK to wear jewellery over a bikini, but it's actually a huge trend at the moment. We have lovely Pia Rossini jewellery and accessories to match your holiday outfits and they are total life-savers, especially if you are travelling with little baggage. For example, you can wear the same neckline over your swimwear, with matching bracelets, in the day, by the pool or at the beach. At night, you can swap into your summer dress and wear it again with a matching bag.
Pia Rossini Kira Necklace

Pia Rossini Kira Necklace

Pia Rossini Bahama Necklace

Pia Rossini Bahama Necklace

Pia Rossini Belize Necklace

Pia Rossini Belize Necklace

Pia Rossini Mia Necklace

Pia Rossini Mia Necklace
What do you think of our tips to look like a celebrity next time you go on holiday? What do you usually wear over a bikini when you go away? 
You May Also Like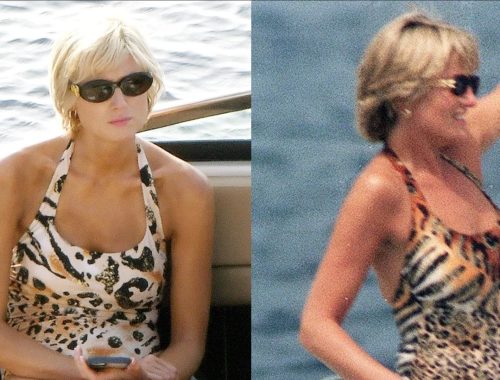 30 March 2023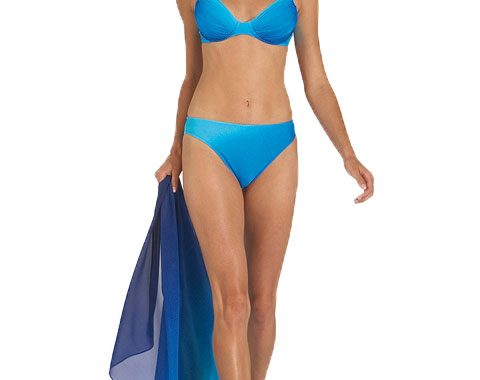 4 October 2013