A History Of Gottex, A Quick Look At Their Legacy
15 July 2022

A Brief History of Gottex
Gottex swimwear has a long and rich history. And this history has a big part to play in their rise in fame. Since their founding, Gottex has seen a meteoric ascension to the top of their industry. They began work in 1956 in Tel Aviv, Israel. Working from this coastal city and in Israel as a whole gives Gottex swimwear a distinct flavour. Israel borders three different bodies of water. The Mediterranean is the larger coast, the Dead Sea their most famous and the Red Sea is smallest, at 12km long. These three coastlines make up a nexus that this nation draws inspiration from. Each are three distinct areas and have their own identity and natural beauty.
The vast and tumultuous Mediterranean gives their designs a certain liveliness. The Red Sea offers a teaming landscape of corals and sea life. And the famous Dead Sea is striking, foreboding , and is Mother Nature at her most stony and powerful. And speaking of the stony deserts of the Middle East, let's look at their photography. Their own nation is where Gottex's best photography comes from. The arid and windswept plains of this area are not the most obvious choice for swimwear. Most designers choose tropical beaches. But Gottex are able to make something that is as breathtaking this way. It also means the swimwear itself gets to shine through, with the scenery acting as great canvas. This striking starkness also influences the collections. The designers bring golden sands and dazzling azure skies to the range. And these are things other design houses might miss out.
The Quality That Has Made The History Of Gottex So Blessed
Gottex swimwear centres itself on quality. The fabrics are among the best made in the world. The designer team they hire are the most seasoned and respected in the industry. And the seamstresses constructing your swimwear are all about quality, not speed. Gottex swimwear defines itself by quality. When people hear the word Gottex, that's what they think, and they can't wait to get their hands on a new bikini of theirs. Gottex have created a legacy and cult following around itself with this quality. When a woman tries other great brands, she will no doubt like them. She may recommend them to her friends and make it a part of your holiday staples. But with Gottex swimwear, she will likely never go anywhere else. They're on another level when it comes to great design.
The Gottex Bikini Range
Gottex make great swimsuits, but their bikinis are particularly beautiful. They always flatter or enhance your figure. A lot of that comes from using underwires and padded cups. But that is pretty commonplace. Gottex do so much more. It is more than the technical elements that they use.
Gottex bikinis use colours and patterns to achieve a flattering look. The colours, incredible patterns, the striking motifs and the timeless themes. A stripe is a well known way of using patterning to slim ones figure. But Gottex use everything at their disposal. Colours can often be a way to enhance your figure, depending of your skin tone. For example, more tanned skin tones work well with orange or yellow. Meanwhile a Nordic colouring is great for azure blue and lime green. Everything goes towards making a Gottex bikini help you be your beautiful self.
Gottex's World Class Swimwear Designs
Gottex swimsuits are all designed to do a few important things. They enhance your figure. They add special to your wardrobe. And they offer you swimwear that's also a work of art. They don't all have a shaping effect, but Gottex swimsuits don't need it. The range uses the canvas a full swimsuit provides and use clever techniques to reach the same goal. They also use these wonderful patterns and colours to create designs that come to life.
The history of Gottex swimsuits and their strength is that they are some of the most powerful pieces of design in the swimwear world. They explode with vibrant colour, flatter every skin tone and suit any style. If you want the world's best, go no further than these incredible swimsuits.
So this is everything you need to know to get a feel for Gottex as a designer. They are a superb name for quantity swimwear and fashion that surpasses most of what we have ever seen. If you want innovation, flattering designs, on point style and quality, choose Gottex.
You May Also Like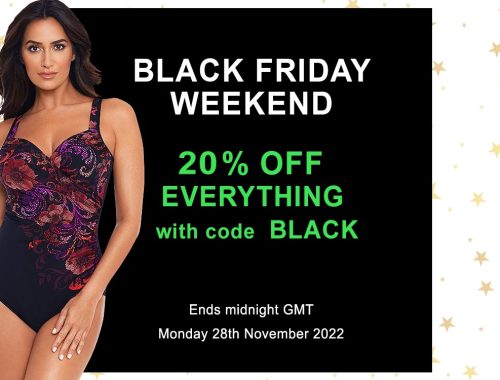 25 November 2022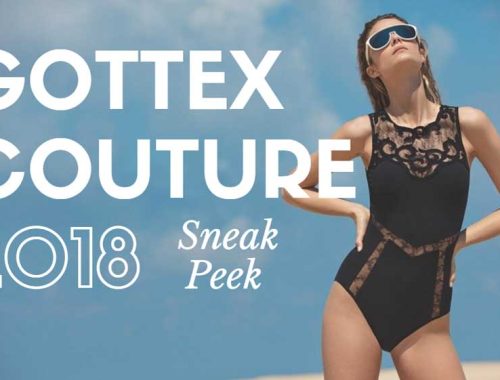 14 June 2017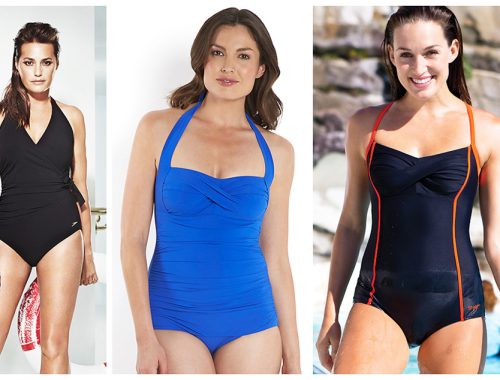 14 May 2015