Tummy Control Swimsuits And Miraclesuit
18 May 2022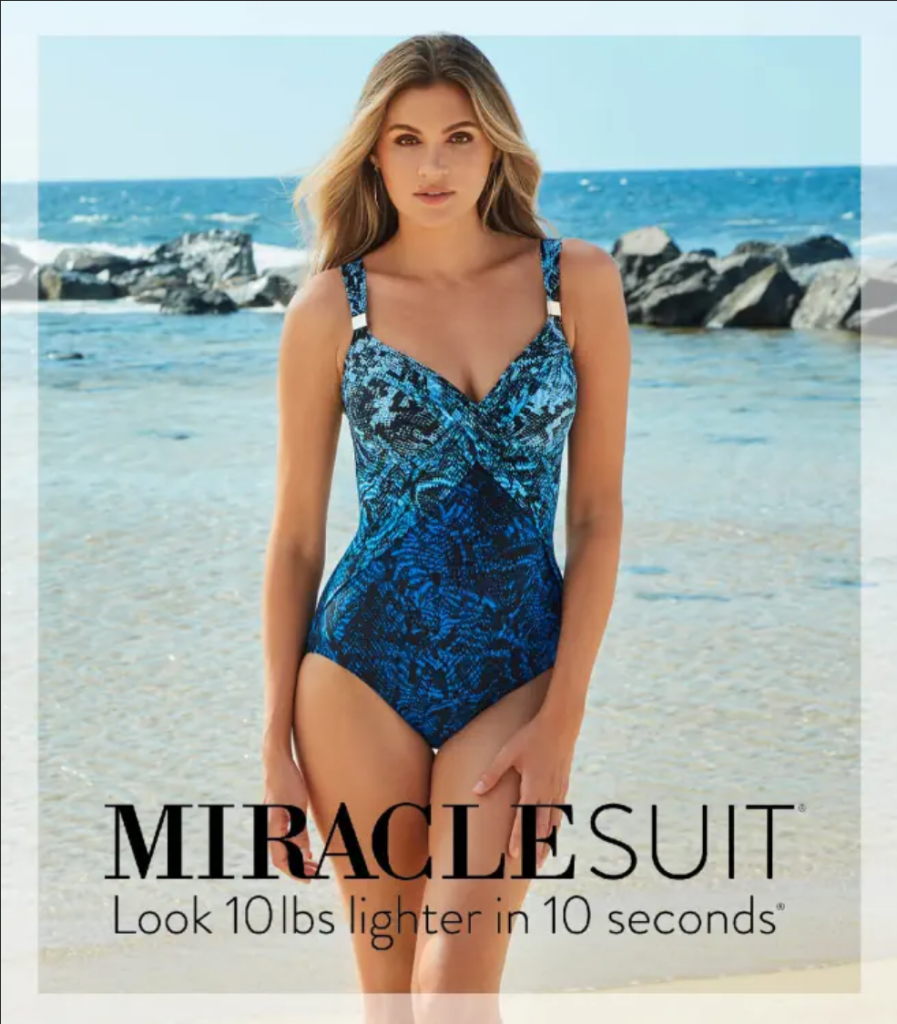 Tummy control swimsuits are one of the single most sought after types of designs in beach fashion. We get asked for good tummy control swimsuits often. And they make up maybe half of all our sales. It is the single most popular category of swimwear. This is a really important part of any beach fashion line up, and more and more designers are making items in this category. But there must be one or two names that stand out to us as the best in the game, right?
Well there is, actually. If we were to pick one name, we are confident that it would be Miraclesuit. There are a lot of other designers that make great tummy control swimsuits, of course. But no brand makes it their mission to make amazing slimming swimwear like this particular name does. They are totally dedicated to make swimwear that slims your figure, first and foremost. That is their one and only mission, and that is often the best recipe for success in the world of swimwear. Or in any industry for that matter.
So what is it exactly that Miraclesuit do that makes them the name synonymous with shaping swimsuits? Are they simply more constrictive? Do they have a basic type of shaping but have a huge range of designs and just offer more choice? Or are they better engineered than any of their competitors?
What Makes Miraclesuit's Shaping Swimwear So Special?
Well it is certainly not the case that Miraclesuit's work is basic. In fact, it is anything but. It is is indeed that it is all about the engineering. A great and well engineered piece of clothing, especially one at technical as this type, is essential. But what specifically does that mean? Well, it means a design that is not just really robust and heavy compression. Many people fear trying Miraclesuit or other designers for the first time because they think of Victorian corsets or other gaudy and dreadful clothing meant to be good for your figure. This is not the case now, and we have technology available to us that make compression swimsuits as comfy as something that is simply skin tight like any normal item of swimwear.
So how does Miraclesuit do it? Well, they are less about general constriction, and more about targeted shaping, making the areas that need it get the most attention. Lifting this or slimming that. Each design is slightly different, but none of them pinch around the hems near the hips or stop you from breathing as people fear that they might. If in doubt, order one and try for yourself just how easy they are to wear for half an hour and you will soon see they are all very straightforward to wear.
What About Their Variety And Their Range?
We mentioned it above, but let's take a look at the issue of the fashion range and selection of prints again. It is actually true that Miraclesuit do concentrate on their fashion range also. But not in the way that we mentioned above. They don't add a basic layer of tummy control or compression to the swimsuit and then spend their budget on prints and patterns. Many designers think this is the best way to get a great range. What Miraclesuit do is slightly different. They have put in all the effort and time they could into making their swimwear the most amazing example of compression swimsuits around. After they have made the greatest of its kind, which is no small feat, they only have to make small tweaks. This allows you to expand your range, and maintain the quality of your product too.
Beware of designers that don't have that engineering pedigree. They are much less likely to offer the robust and well thought out and clever slimming solutions that Miraclesuit do. Most designers do this, in fact. So how do you tell which brands are trustworthy to give you the best quality. Well, read the UK Swimwear Blog, and we will make sure to give you the right answer for each and every one of your swimwear needs.
What Does A Tummy Control Swimsuit Actually Do To Your Figure?
As we mentioned above, you may be unsure about wearing something that is notoriously uncomfortable or constrictive. And some brands will surely make items like that. But not Miraclesuit. Instead, what they do is target each part of your body separately. They treat each area like it was all that mattered. Your bum is shaped and lifted, with a more pert and athletic look to it. The bust is lifted and supported, shaping your chest to be more sculpted and flattering. You can do this without underwires as wires can dig into you with a shaping swimsuit. And of course, it pulls in your tummy, so you have a svelte and gym fit appearance. By treating each area of the body as its own independent thing, a designer is better able to shape each part. The results are always better, and with really good brands, they are downright impressive.
Are Tummy Control Swimsuits Just For Curvy Girls?
Absolutely not! It is a big assumption is fashion that things that slim or sculpt are just for plus sized women. It is true that many women who are not as confident in how they look want to slim down a touch before they hit the beach. Others, however, are real gym bunnies. They see tummy control stuff as a way to get that last bit of progress out of the gym instantly. Instead of shredding down in the gym, you can cut down a few extra pounds using your swimwear, if only visually. Others just don't feel comfortable in a lot of swimwear and find the snug and secure fit to be more supportive, like wearing a custom fit bra. And of course, there are the health benefits, like improved circulation. This one is reason alone to try out shaping swimsuits for yourself.
What About Other Designers?
Are there other names in the game when it comes to tummy control? Sure there are! In fact, we have a whole section for them too. We mentioned our friends at Miraclesuit with such high praise because they really do put more into it than any other name. But a lot of other designers are trying their hand at swimsuits for curvy girls and plus sized swimwear. Naturally, slimming swimwear is a big part of that effort, and a lot of curvy women want to slim down before they hit the beach, and this time of sculpting swimwear can help that an awful lot. Although as we mentioned above, slimming swimwear is for everyone. It can help build confidence and change your figure and even keep you healthier. Even some big fashion designers are contributing now, making stylish swimsuits with built in tummy control, for those who want high end fashion and a flattering look. So take a look at some other brands too, right here in our slimming swimwear range, and find exactly what you want.
You May Also Like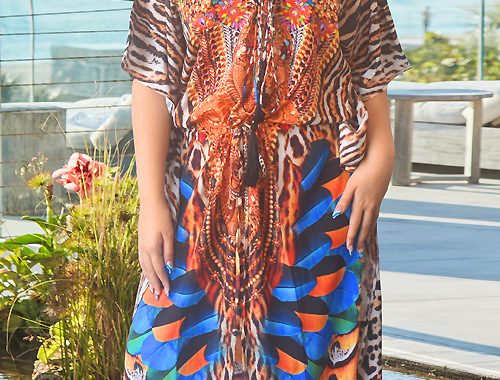 24 November 2021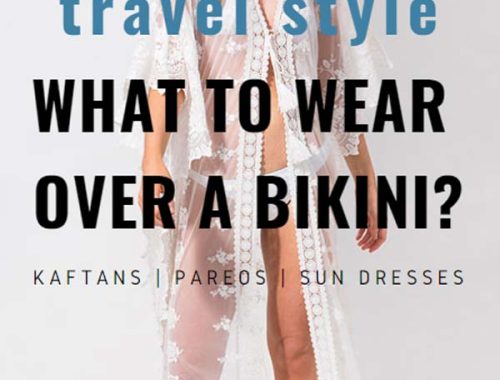 11 October 2018