Get TOWIE Gemma Collins Miraclesuit Swimsuit
12 February 2015
Rumours are true! TOWIE (The Only Way Is Essex) star Gemma Collins has lost two stones in a few months and now she's on the cover of NOW magazine to prove her diet success in an LBS. Does her swimsuit look familiar to you?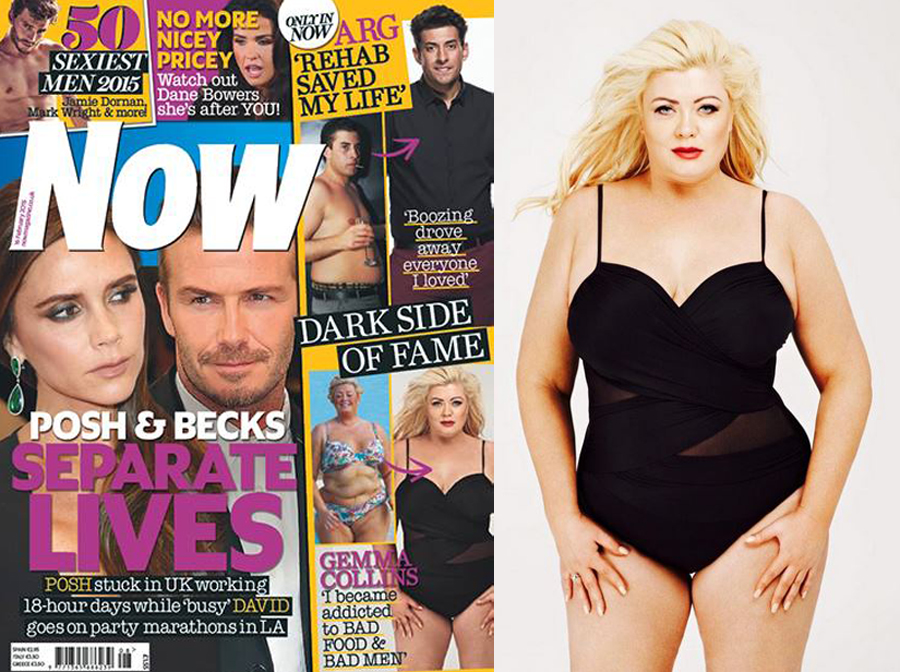 Gemma has confirmed it herself on Twitter: It's a Miraclesuit swimsuit! The Miraclesuit Womens Network Mystify Black Swimsuit is available in black. It was one of 2014's best-sellers of UK Swimwear, so we reorder this cute swimsuit again this season. We're happy after her decision of stop eating bad food and dating bad men. Doesn't she look much nicer in her new Miraclesuit swimsuit? If you want to "loose 10 pounds in 10 seconds", browse our section of Miraclesuit Swimsuits.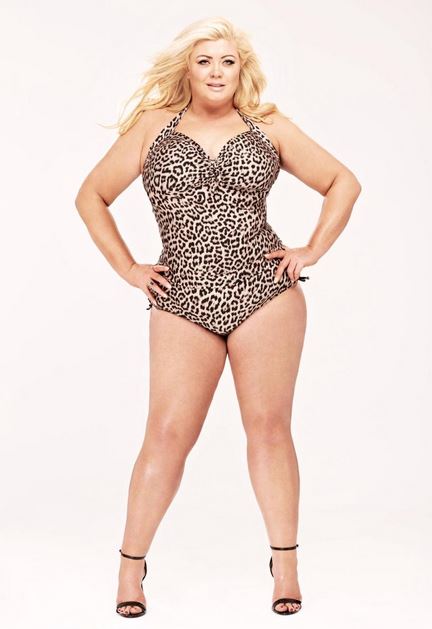 Gemma Collins was also spotted in a lovely animal-printed swimsuit that totally matched her style. After her cover in NOW magazine she's flight to Spain to share holidays with some of her TOWIE co-stars. Yes, Boby Cole was there with one of his hideous "ball bags". Why doesn't he go for a Speedo Swim short?
Do you want to get the Look of Gemma Collins' look in her animal-printed swimsuit? Here you have a few similar choices: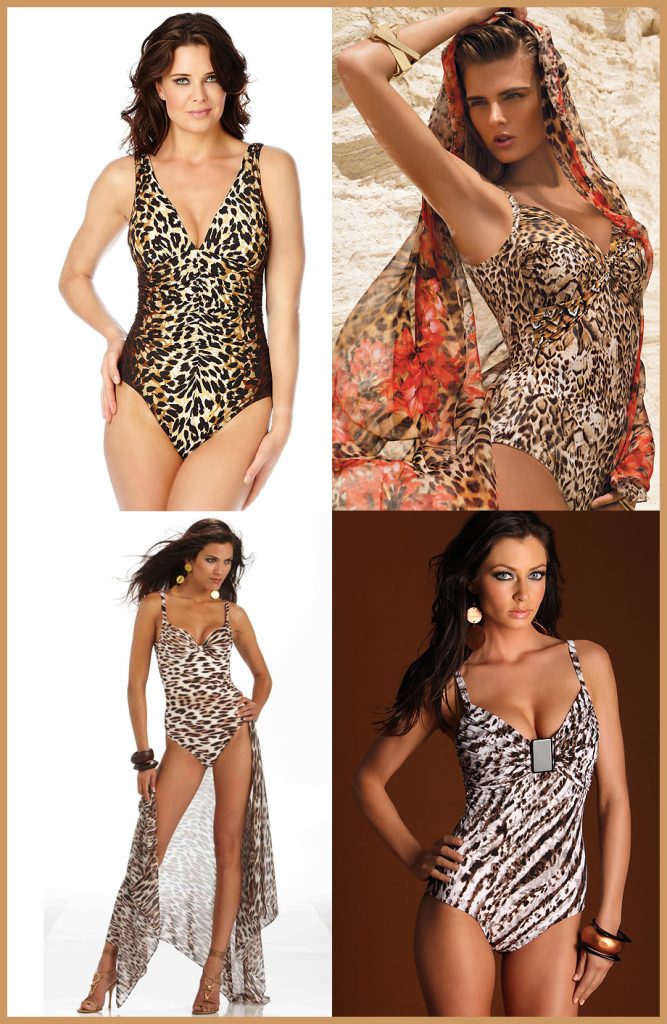 Miraclesuit Skin City Sonatina Swimsuit, Gottex Maculato Twist Front Swimsuit, Roidal Tongo Swimsuit and Magicsuit Snow Leopard Eva Marie Swimsuit
UPDATED: Gemma Collins Swimsuit Style – Gemma Gets In A Miraclesuit Bandeau Swimsuit Again!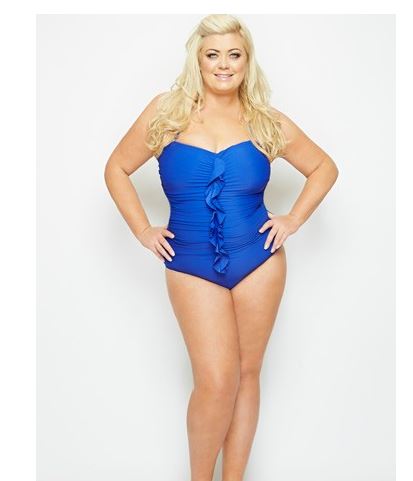 Once more Gemma Collins has chosen a Miraclesuit swimsuit for a photo session. The celebrity went for the Miraclesuit Camila Electric Blue Swimsuit, available at UK Swimwear. Get Gemma Collins swimwear look here.
If you're heading out for Half-term or Easter holidays, don't forget to browse UK Swimwear's New Arrivals section to find your perfect swimsuit. 
You May Also Like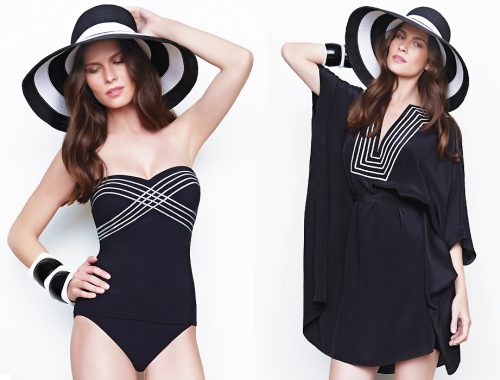 12 March 2015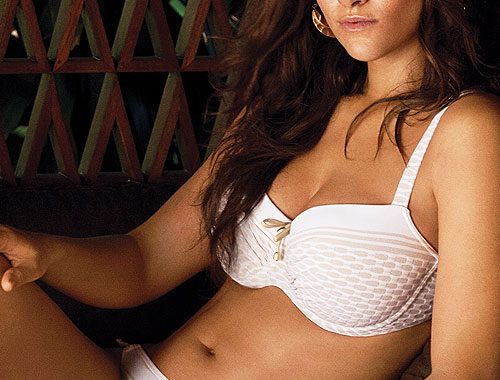 1 June 2017