This Season Go Minimal In Timeless White Swimwear
15 April 2016
Fashion trends seem to always cyclical. If you read a fashion magazine these days you will see 70's inspired patterns, such as florals and diamond prints, high leg cuts (just like those from the 80's) and minimal clothing, which is a 90's revival trend! Minimal is also a growing trend in swimwear, where the less is more look can make you look sophisticated and smart also in the beach.
Why should you invest in minimal swimwear? 
Minimalistic swimwear gives more importance to the shapes and cuts than other styles. A cut-out, deep V neck or high leg cut defines the whole piece of swimwear. Fashion designers love minimalism. So do swimwear designers and this season they've gone for minimal-inspired white swimwear. We have actually spotted a few of these high leg and deep neckline swimsuits in the last edition of Miami Swim Week. Celebrities also love white swimsuits. Model Bella Hadid and Trudie Styler, wife of Sting, were spotted in white swimsuits while on holidays at St. Barts.
Why Should I Buy White Swimwear?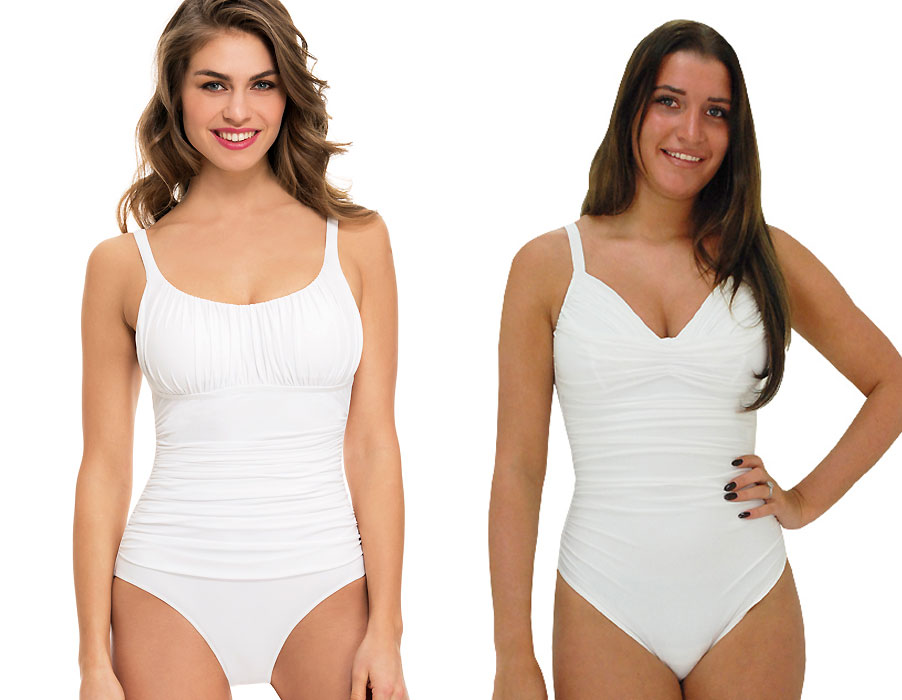 Gottex Profile Tutti Frutti Swimsuit (£87.95) & Roidal Immaculate Swimsuit (£139.95)
You should buy a white swimsuit because they are very easy to style. For instance, you can mix and match your white swimsuit with all your beachwear and beach accessories, no matter the print: florals, tribals, animal prints… all colours look amazing in contrast with the cleanness of white. Make sure you get a good quality white swimsuit, such as those two above by Gottex and Roidal with underwired support and flattering tummy effect. More important: check for lining!
Good quality white swimwear shouldn't be see-through!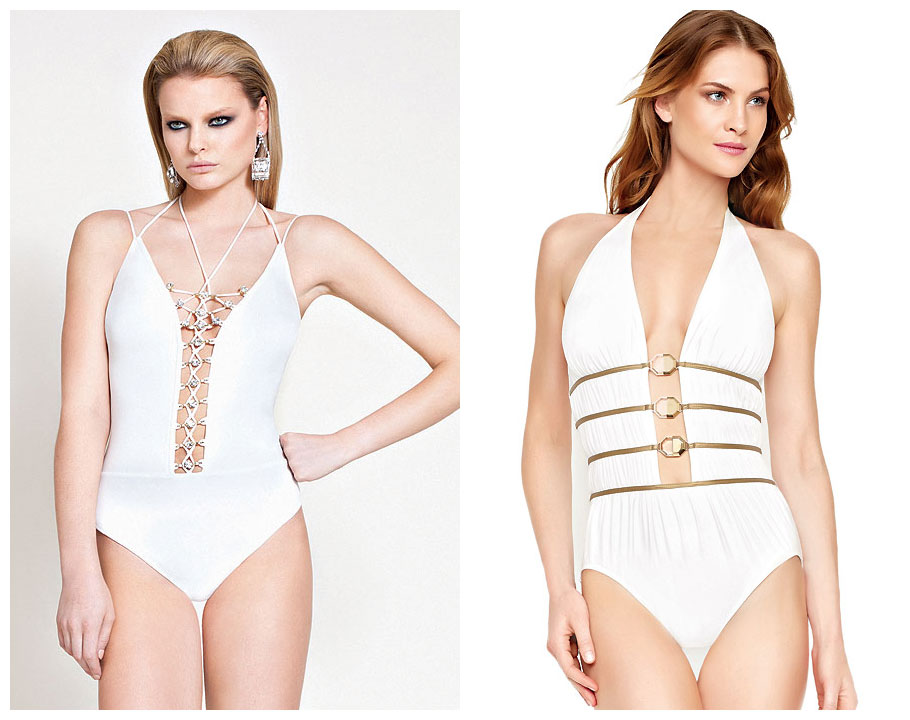 The White Plunged Swimsuit – Gottex Savannah Swimsuit (£129.95 SALE £159.95) & Gottex Crystal Clear Deep Halter Swimsuit (£161.95)
Whether you are planning a spa break or a beach getaway, you can never go wrong in white swimwear and beachwear. Tanned skins look amazing in white beachwear, too. Maybe that's why white beachwear is so popular in Greece, Italy and, the paradise of boho-chic fans: the island of Ibiza. These are our favourite white kaftans and sun dresses for 2016, all of which would look amazing with your minimal swimwear.
Beautiful Ibiza-Inspired White Beachwear to Style in 2016: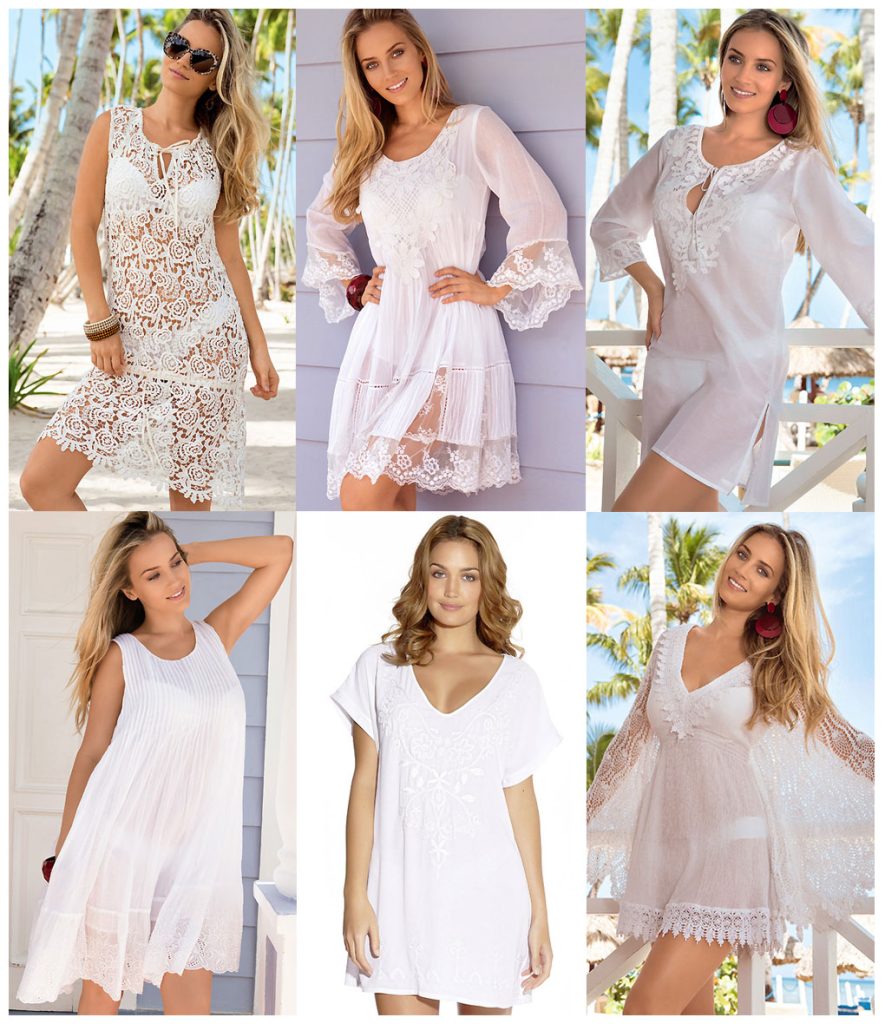 You May Also Like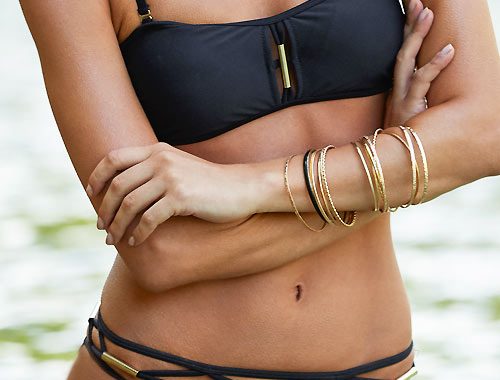 16 June 2020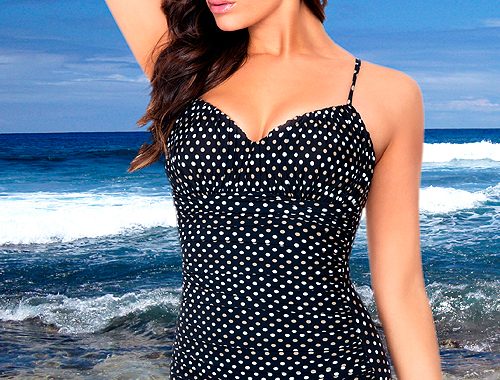 19 November 2014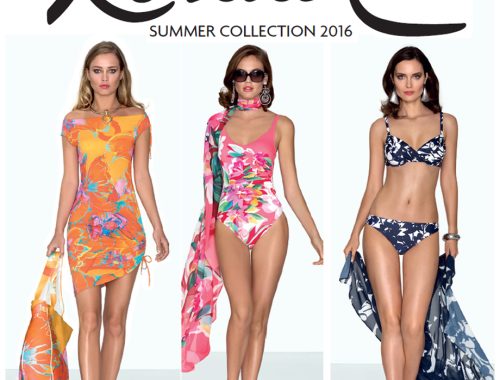 2 December 2015