Sailor Chic Comes Full Circle
19 January 2012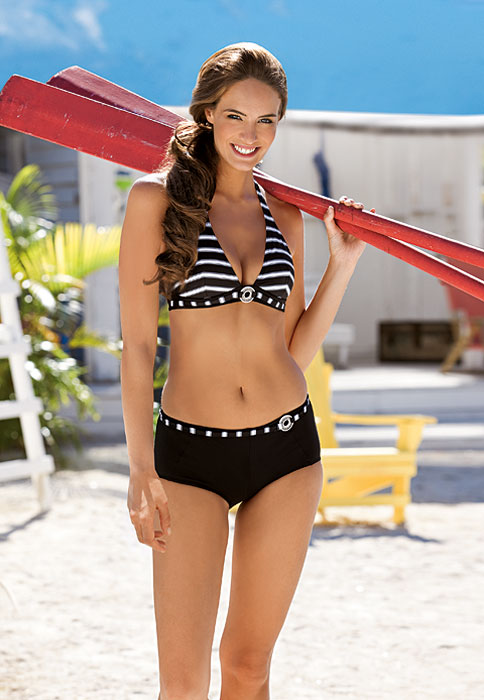 Lidea's Rebecca Bikini isn't quite the reproduction of old time sailor outfits, with that timeless sailor chic, that you might think it is at first glance. Lidea is, however, a beautiful tribute to that old style. The classic horizontal stripes seem an obvious choice for designer swimwear. Timeless, simple and flattering, even if the vertical stripe is more often publicized as so. But look broadly at most designer swimwear today and you get floral, abstract and animal.
I write about fashion all day, so I can see how each new season that includes these conventions has evolved from the last seasons that included it. I get to see how new and appealing those versatile patterns can be when a designer starts over with them. All these patterns and trends are good, of course. But what about those designs that don't usually get this treatment?
Rebecca is one of these pieces. Sailor-chic is a style that remains mostly unaltered, from its first days until now. Lidea's designer swimwear takes the classic styles and gives it a fresh start. The stripes on the cups are much narrower than most horizontal patterns, which give your upper body a more toned look. The stitching in the cup's fabric is a clever effect here too. As the stripes converge, the stitching cuts them in two and makes them point upwards, just a little.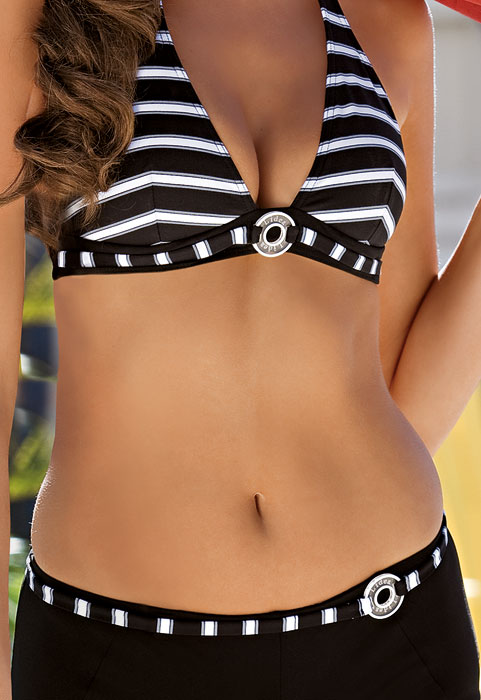 This gives the top a visual lift effect that's very flattering and perfect for shaping your shoulders and chest. The briefs have a lot more coverage than most modern designer swimsuits, too. This trend is gaining in popularity. It's one of the best ways to connect with the classic styles of swimwear. The deep briefs and high waist of this bikini are a tribute to the pin-up era of fashion, a staple of sailor-chic.
Lidea hasn't been with us for too long, but with designer swimwear releases like this, they'll soon be one of our favourite brands. I'm hoping, with more of their great work, they'll be one of yours too.

You May Also Like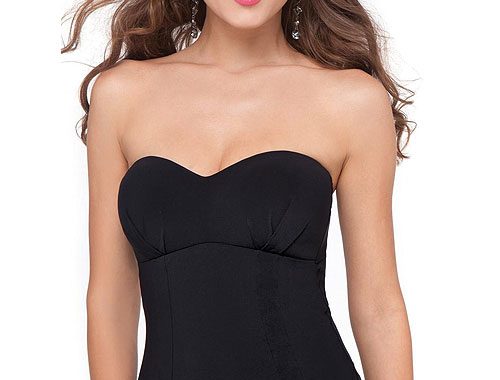 15 January 2014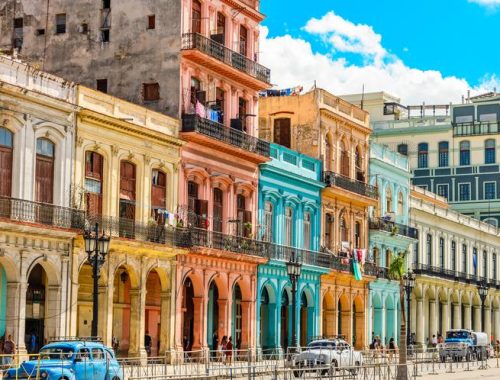 31 October 2022

20 February 2015