Five Black One-Piece Swimsuits We Can't Wait to Wear
11 May 2020
The Spring Summer 2020 season has started in the most unexpected way and many of you may have had to cancel your travel plans. While Spring Break is cancelled, we are convinced that, once everything is over, we'll be back to spending time with our friends and family outdoors and have fun together. Travel plans will resume and you're going to need new fabulous swimwear. Should you go for a boring black one-piece swimsuit? Nah! Instead, let's go for a black one-piece swimsuit, but one that you really love.
We, at UK Swimwear, have a few amazing black swimsuits you can buy now and start to wear when you are back on the beach or the pool. For us is very important to help you find something that you truly love. You don't have to settle for something timeless that's not really your thing. Even more when you have some sexy amazing black one-piece swimwear awaiting your call. Shall we see them?
Gottex Couture Carina High Neck Swimsuit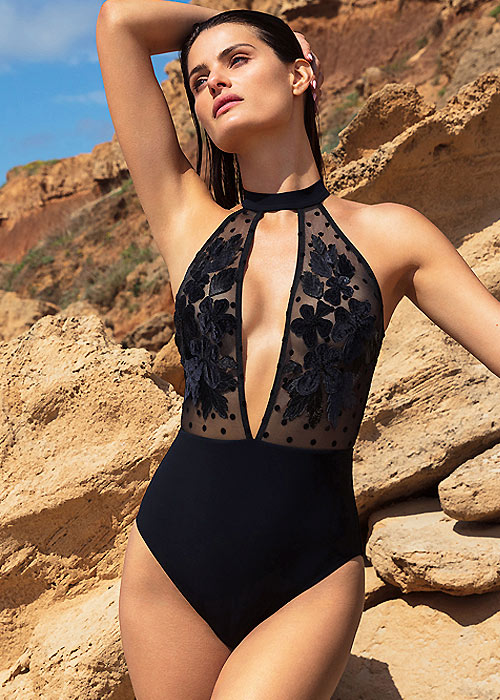 Our Gottex Couture range has the most amazing swimsuits and most of them this season happen to be black. Not a coincidence, surely, as black one-piece swimsuits are the single most elegant type of swimwear you can find out there. So elegant and sophisticated. You can surely find some boring black swimsuits out there (obviously not the case here), but you'll struggle to find an ugly one.
You may have heard of this already, but many of our customers actually have told us that they've been wearing their Gottex Couture swimsuits as bodysuits. Have you tried this? This black plunged swimsuit above must look amazing with the right outfit.
Gottex Couture Andromeda Halter Neck Swimsuit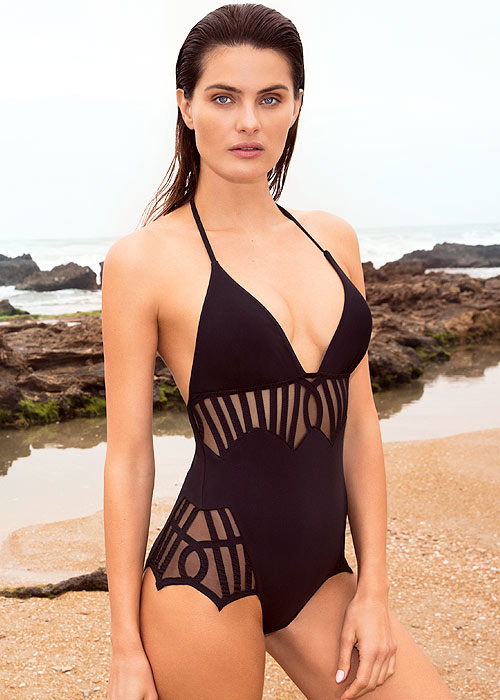 Also part of the Couture, our new Gottex Couture Andromeda Halter Neck Swimsuit is all sorts of pretty. It's sexy but in a very sophisticated way. We love the leg detail, although the see-through waist inserts feel very flattering. The halter neck is the perfect contrast to this swimsuit: minimal but feminine. For us, that's what a timeless black one-piece swimsuit should look like. Do you agree?
More Gottex Black One-Piece Swimsuits we LOVE:
While Miraclesuit, Maryan Mehlhorn and Amoressa have some of the most gorgeous black swimsuits ever, one of our brands seems to be exceptionally good at designing out of the ordinary black swimsuits. We're talking about Gottex, of course! See these below.
Get the look:
You May Also Like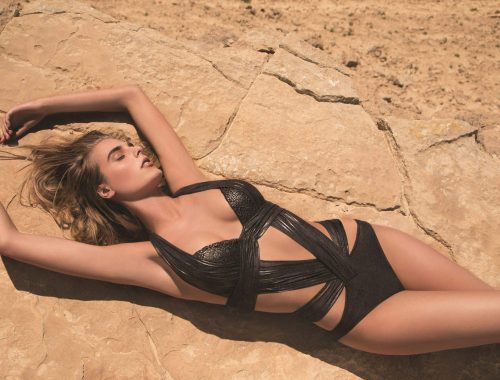 4 August 2015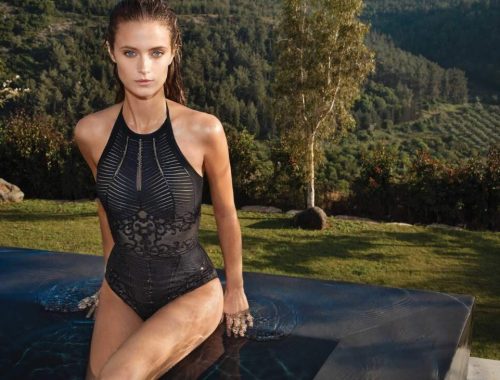 22 September 2016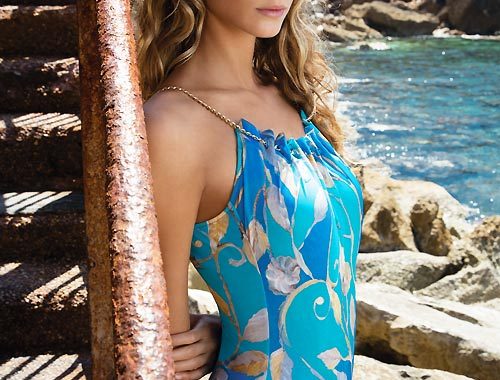 26 October 2016